Aberdeen singer announced as new Spandau Ballet frontman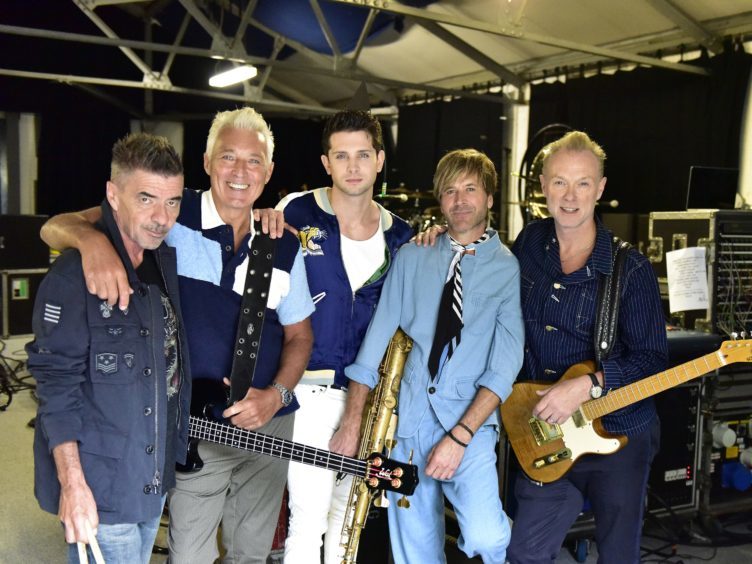 An Aberdeen man has taken centre stage as the new lead singer of iconic 80s group Spandau Ballet.
Singer and actor Ross William Wild was introduced as the band's new vocalist at a show at London's Subterania, where they played hits such as True, Gold and To Cut A Long Story Short.
Former Grammar School pupil Ross joined the group after frontman Tony Hadley announced he was quitting in July last year.
The singer first came in contact with Spandau Balelt when he starred as Elvis Presley alongside the group's bassist Martin Kemp in The Million Dollar Quartet musical in 2016.
Martin, who is also the group's songwriter, said he told the band Ross "gave me goosebumps every night he sang" and was "a perfect fit for Spaundau" which led to him eventually filling Hadley's spot.
Ross, who trained at the Glasgow Academy of Music Theatre Arts, said the group was "a movement" rather than being about any individual.
He said: "It isn't just about the boys that are there now. It's not about me.
"It was a movement. If it wasn't for Spandau so much stuff wouldn't have happened.
"They are pioneers. To be at the helm now with pioneers like Spandau feelings just ridiculous!"
Spandau Ballet was formed in 1979 and enjoyed huge success throughout the 80s.
The band split in 1990 but reunited nearly 20 years later in 2009 releasing a new album – Once More – and hitting the road again.
They have now announced a special one-off UK show at the Eventim Apollo Hammersmith on October 29.
Martin added: "Ross's great talent and passion has given us the confidence to continue playing the music we love.
"To quote one of our own songs, 'There's power in his voice and its makes us feel so sure…'."