Aberdeen Restaurant Week: menu review @ Kirk View Cafe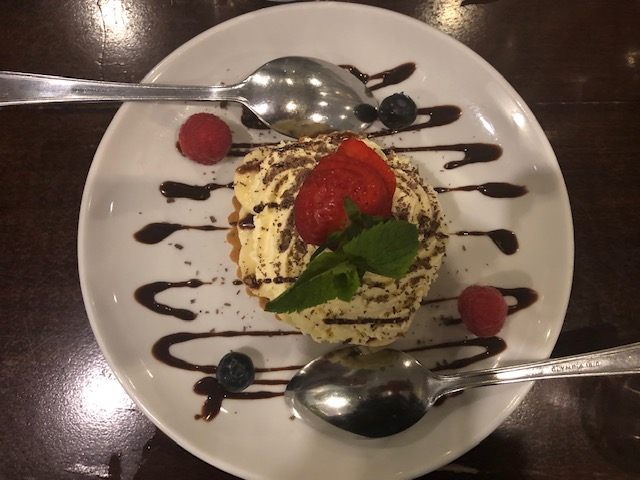 What a difference a little sunshine in the city centre makes.
Friday evening was lovely and mild as my husband and I walked past the theatre and gardens to Kirk View Cafe on Union Terrace.
The cafe is more of a bistro in the evening and has a welcoming and cosy atmosphere.
With large windows overlooking the trees on the terrace it felt like we were on a European holiday as we joined fellow diners inside.
Tables are nicely spread out and there is a large serving bar at one side with a vast amount of gins which is right up my street.
I love when a waiter  introduces himself and the lovely young Finn looked after us well all evening.
Back to that all-important gin and Finn suggested a speciality gin where they pair it with the perfect tonic and garnish; my rhubarb and ginger gin with pomegranate and basil tonic tasted delightful.
For Aberdeen Restaurant Week Kirk View Cafe are offering not two but three courses for just £20 – which is great value indeed.
The Food:
For starter I chose calamari ,while my husband went for another seafood starter, a north-east favourite, Cullen skink.
There must be someone with artistic flair in the Kirk View kitchen as the dishes were so well presented making them almost too good to eat, almost.
My crispy squid was light and fresh while the garlic mayonnaise was the perfect cream accompaniment.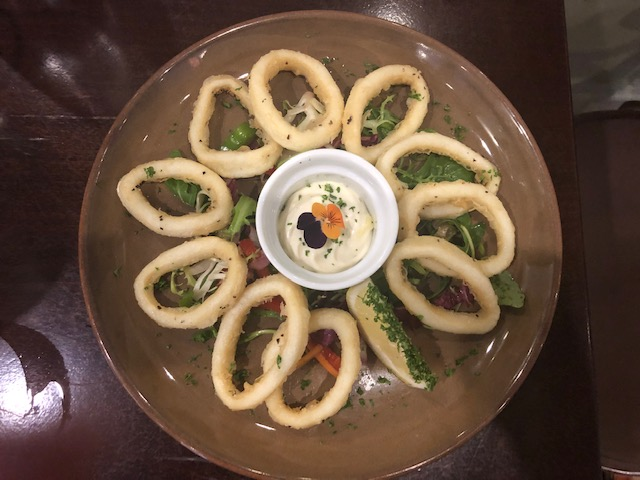 My husband is a bit of a Cullen skink connoisseur and confirmed it was a triumph of a dish.
While clearing our plates Finn agreed that they get lots of compliments from other diners on this delicious starter which can only mean one thing,  I need to return to try it for myself.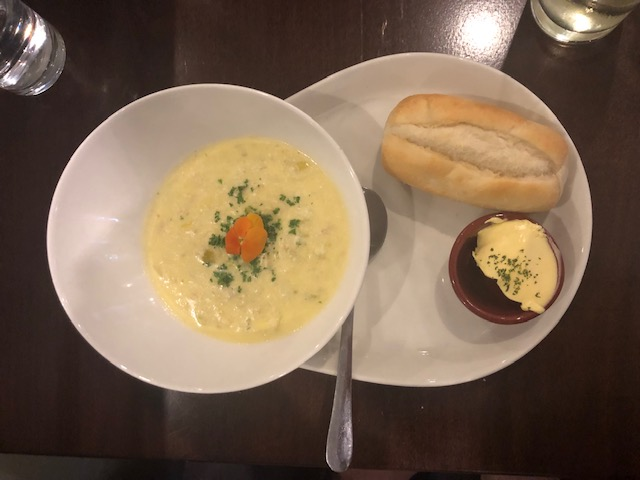 There was a pleasant wait for our mains before they arrived – chicken and mushroom stroganoff for myself and rump steak (£4 supplement) for my fellow diner.
I haven't eaten stroganoff for a long time and, boy, was it tasty.  It was served with a dome of wild rice with a delicate flower perched on top, and perfectly crisp broccoli, carrots and baby sweetcorn.
The piece de resistance had to be the stroganoff sauce that smothered the chicken and mushrooms. I honestly could have licked the plate it was so divine.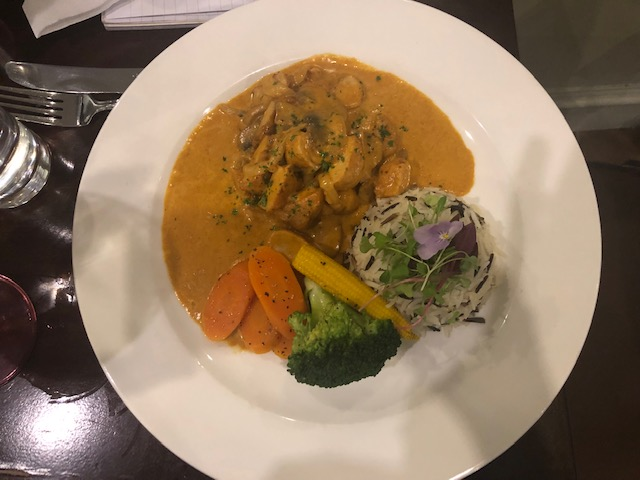 Across the table my husband's generous-sized tender rump steak was cooked medium rare just as requested.
Sharing the plate was some crispy chunky chips, tomatoes on the vine and a creamy whisky sauce.  There certainly wasn't much chat as he savoured every mouthful.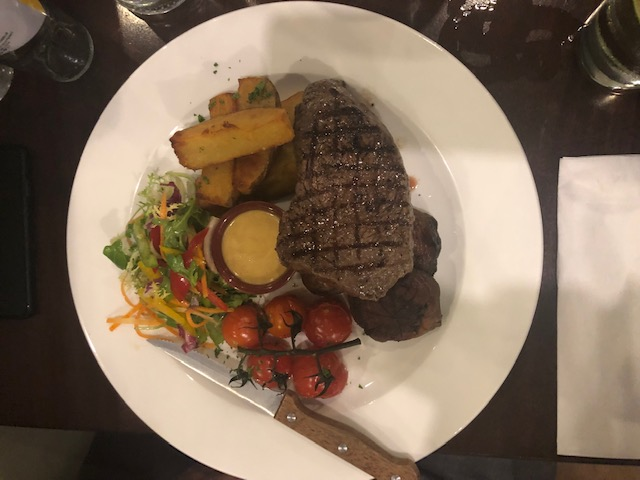 A deliberation around if we could manage a sweet resulted in a compromise and the decision to order one to share.
One of our favourites, banoffee tart was on the list so it was a must for us.
Once again the dish was presented beautifully. The tart was adorned with sliced strawberry and blueberries, with the plate drizzled in chocolate sauce. I definitely regret ordering one to share looking back.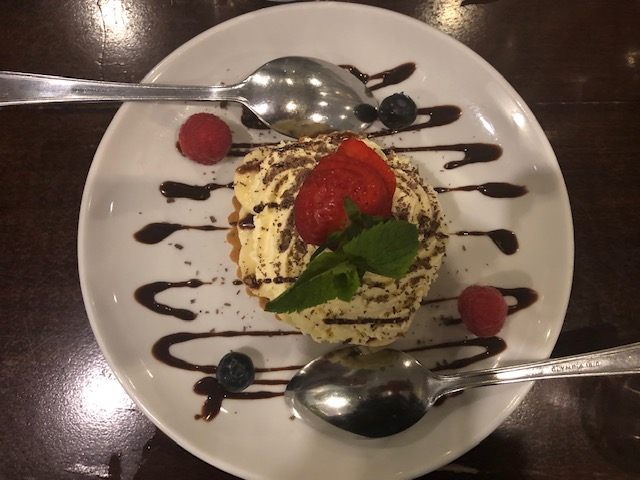 The Verdict:
Kirk View Cafe produces uncomplicated home cooked food in relaxed surroundings and we both agreed it was one of the best meals we have had in a long time, and at such great value.
There is something for everyone on the menu including some interesting vegetarian options like Moroccan vegetable hotpot and a blue cheese and spinach gnocchi.
And I thoroughly recommend you visit that speciality gin menu.
Address: 27-29 Union Terrace, Aberdeen
Aberdeen Restaurant Week promotion: Two-course lunch for £10 and three-course lunch for £20. Click here for the menus.