Aberdeen Restaurant Week: Menu review @ Jack's Grill & Boho Bar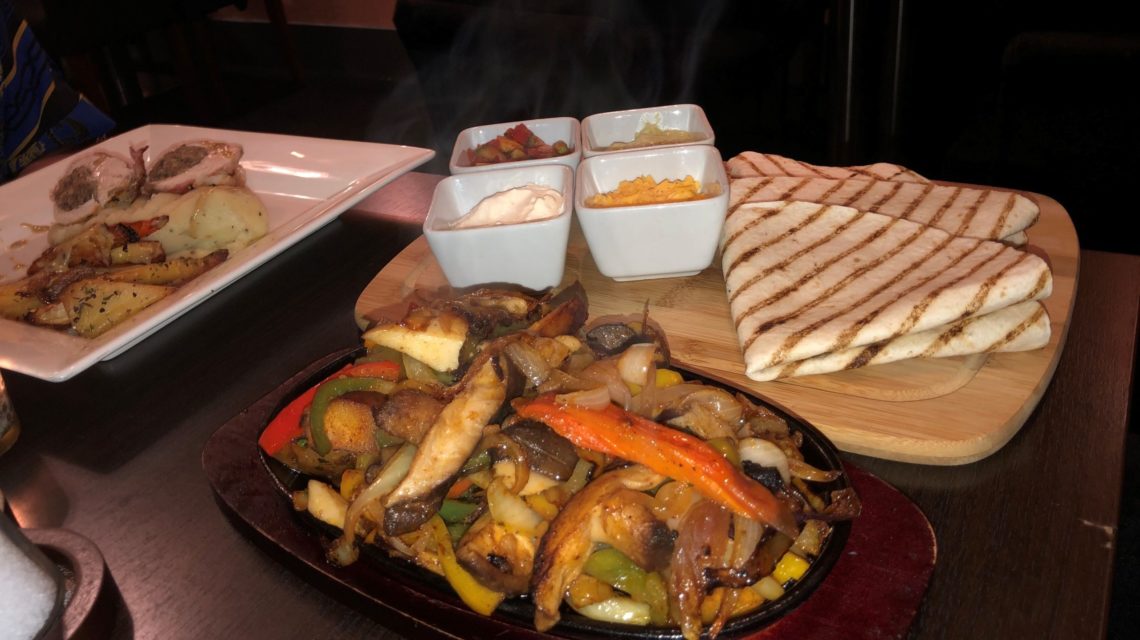 It takes something exceptional to impress the most fastidious food critic I know, who I otherwise refer to as, my mum.
Each and every one of our food-related outings are met with her scanning all the different components of a dish, along with the multitude of textures, aromas and flavours they carry.
But, in my eyes, that's exactly what makes these rare trips so special and exciting.
Eager to get her involved in Aberdeen Restaurant Week – and show her exactly why the event has been so well received over the years – I considered a spot that even the pickiest of eaters would struggle to find a flaw with.
With their menu featuring long-lasting favourites of hers including nachos, fajitas, and macaroni and cheese, Jack's Grill & Boho Bar was a shoo-in.
Situated on Union Street, I'd always been keen to sample the great-tasting food they offer, along with their delicious cocktails, too, of course.
Inside, the pair of us couldn't help but take a good look at our surroundings.
With the sheer elegance of the fittings and furnishings, my mum and I couldn't help but discuss our high expectations for the food.
With that said, the pair of us were greeted by our server, who couldn't have been more accommodating during the evening.
The Food:
We were seated in a cosy corner of the restaurant, giving us the prime spot to observe the chic interiors further.
Not only are there dazzling chandeliers, but also a grand piano, sitting perched on a secluded balcony area.
My mum went on to joke about entertaining fellow diners with a performance following our first tipple, before the prompt return of our server with menus. I let out a sigh of relief.
I knew from the get-go what my dining partner would be ordering – the classic mac starter, followed by a chicken supreme.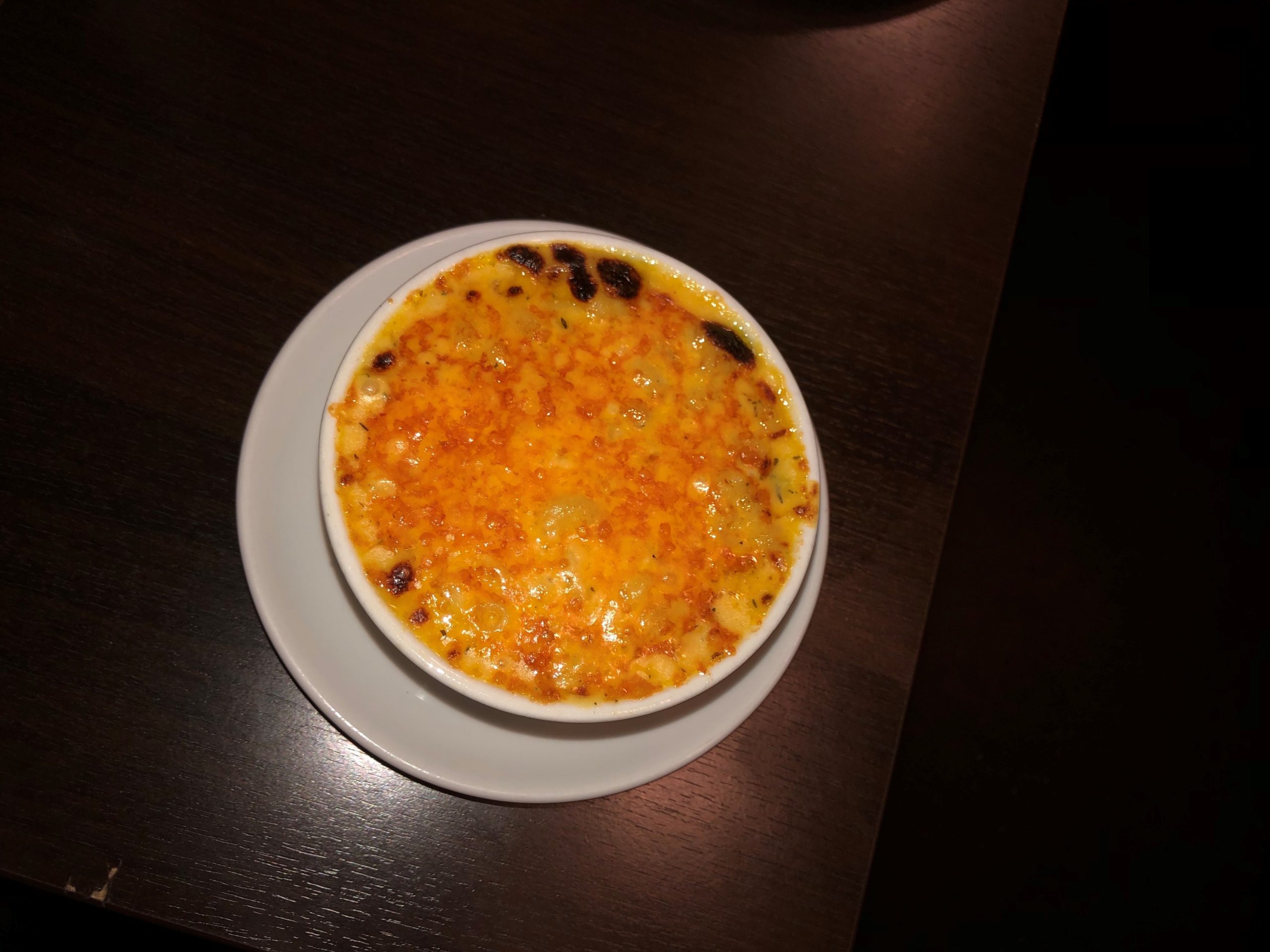 The topping was both crisp and golden, resulting in my mum's eyes lighting up as soon as she caught a glimpse of the dish.
Diving her fork straight in, the top layer broke through to a cluster of creamy, thick sauce and melt-in-the-mouth pasta chunks.
It was piping hot – just how she loves it.
As for me, I opted for the hefty portion of chilli beef nachos. The pair of us knew we were in for a collection of messy goods.
My crispy tortilla crisps were topped with cheese, a large dollop of sour cream and, the star of the show, beef chilli.
Scooping up each component on to the crisps, the mellow cheese balanced perfectly with the tangy sour cream. My mum took full advantage of any leftovers, diving the remaining nachos into her gooey starter.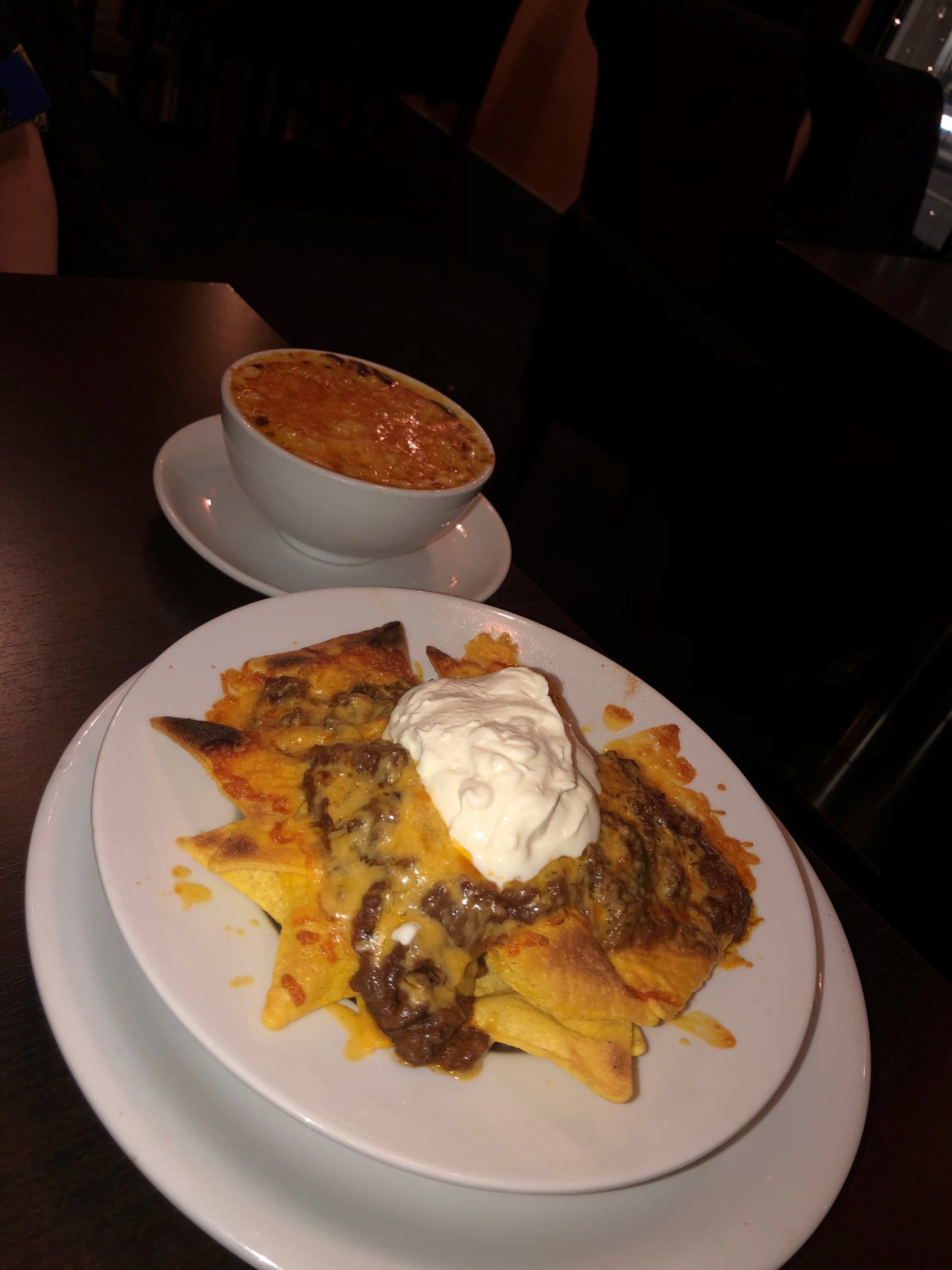 There were lengthy breaks between courses, which the pair of us appreciated due to being in dire need of a catch up.
It also allowed us to gain a bit of an appetite before our mains arrived. My mum grew increasingly impatient as I continued to chop and change my choice.
Would it be a sirloin steak I indulged in? Or maybe even a succulent burger?
In the end, I went for the vegetarian fajitas. I have no doubt that the dish would satisfy any vegetarian diners during Aberdeen Restaurant Week.
The most appetising mound of roasted vegetables was laid down before me, comprising peppers, parsnips, mushrooms and onions, which had been tossed in the restaurant's signature spice blend.
Perched next to the vegetables was another series of treats. There were three warm fajita wraps, as well as a line-up of vibrant sauces to try out, too.
I opened up and filled the wraps one by one, ensuring the contents were oozing out of either end on every occasion.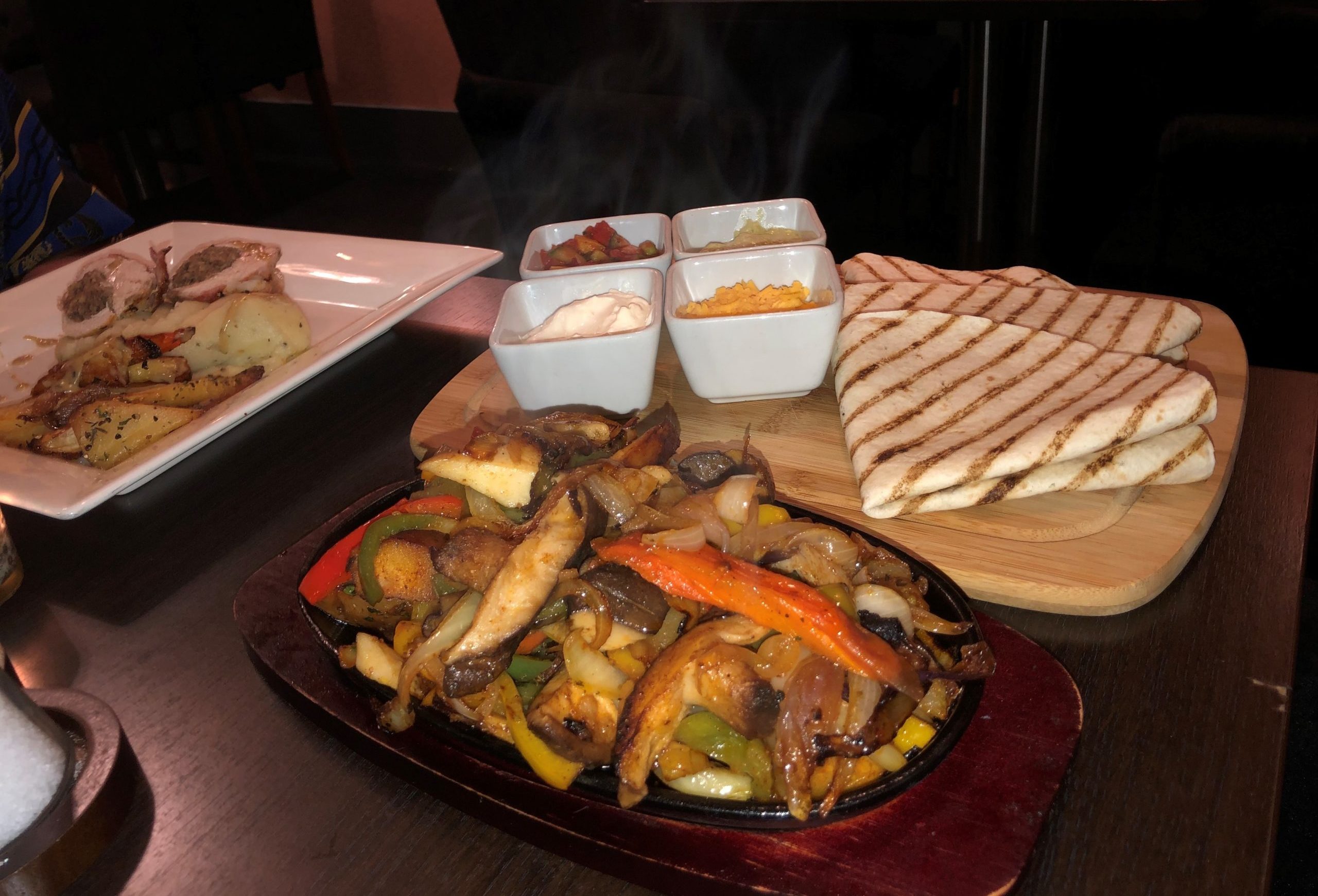 It was a triumph. The salsa was packed with sweetness and a slight spicy kick, while the guacamole provided a mellow, refreshing flavour.
And as for the cheese, it added a layer of gooey goodness.
My mum was equally pleased as she tucked into her chicken breast stuffed with haggis which was served with creamy mash and a whisky and black pepper sauce.
Despite her fussy nature when it comes to dining out, only positive notes were raised regarding the dish.
From "the ratio of haggis to chicken is perfect" to "what fantastic quality of meat", the list seemed endless.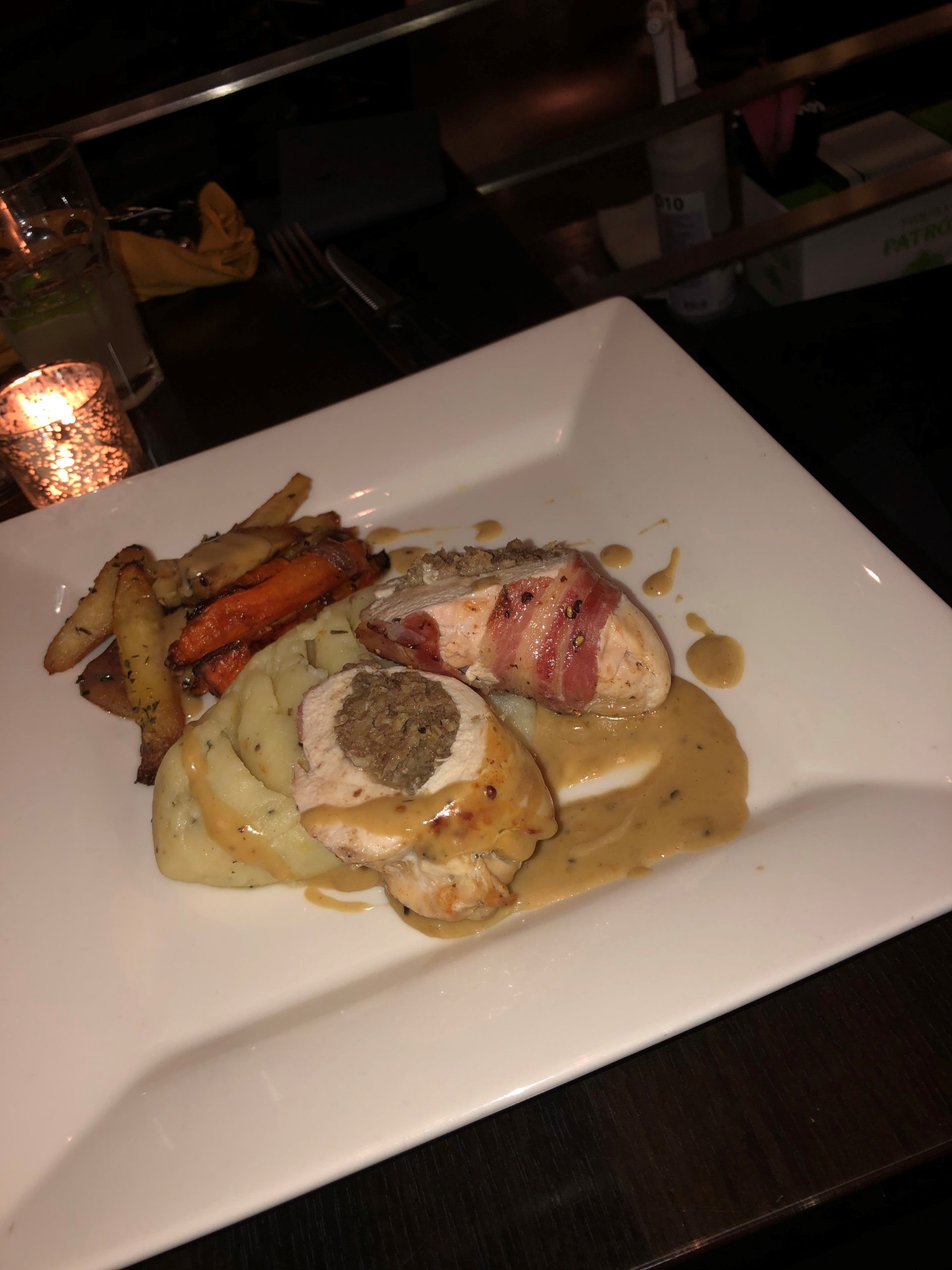 Before we knew it, there were only fragments remaining on both our plates.
However – and surprisingly, given the amount of grub we had devoured – we had room for another course.
The dessert is included in Jack's three-course dinner menu promotion, so we thought it would be rude to refuse the option. Since sharing is caring, we decided to split a sweet between the two of us.
The words "sundae of the week" left our mouths simultaneously. And boy, did we make the right choice.
It was served in a miniature glass, allowing diners to admire the contents, which was enough to make anyone ooze at the mouth.
Drizzled with caramel sauce from the rim down, the sundae was both thick and creamy. There were also crushed Biscoff biscuits thrown into the mix as well, enhancing the treat even further.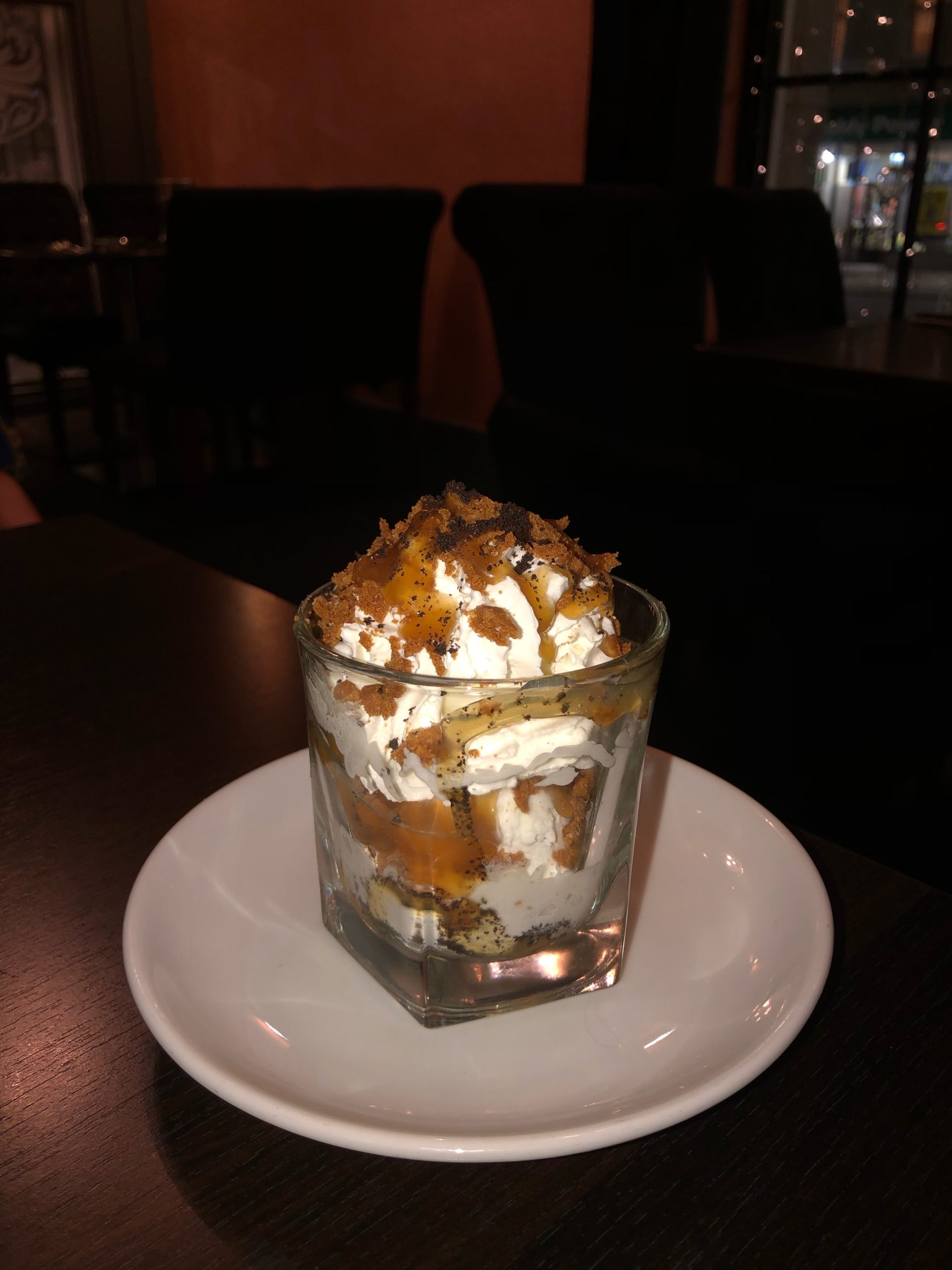 Stomachs now full, we praised the meal from start to finish and said our goodbyes to the hospitable team.
The Verdict:
For those of you giving Jack's Grill & Boho Bar's Aberdeen Restaurant Week menu, I challenge you to find a fault.
From an abundance of succulent meat-based dishes to vegetarian options, it's clear the team go above and beyond to ensure every customer leaves feeling satisfied.
The venue is "on a mission to prove that independent restaurants still have a place on the high street." In my eyes, they do just that.
Being that diners can grab a bargain and enjoy three courses for just £20, it won't disappoint.
Address: 150 Union Street, Aberdeen, AB10 1QX
Aberdeen Restaurant Week promotion: Two-course lunch menu for £10 and three-course dinner menu for £20. View the menus here.