Aberdeen Restaurant Week is the perfect time to get an extra helping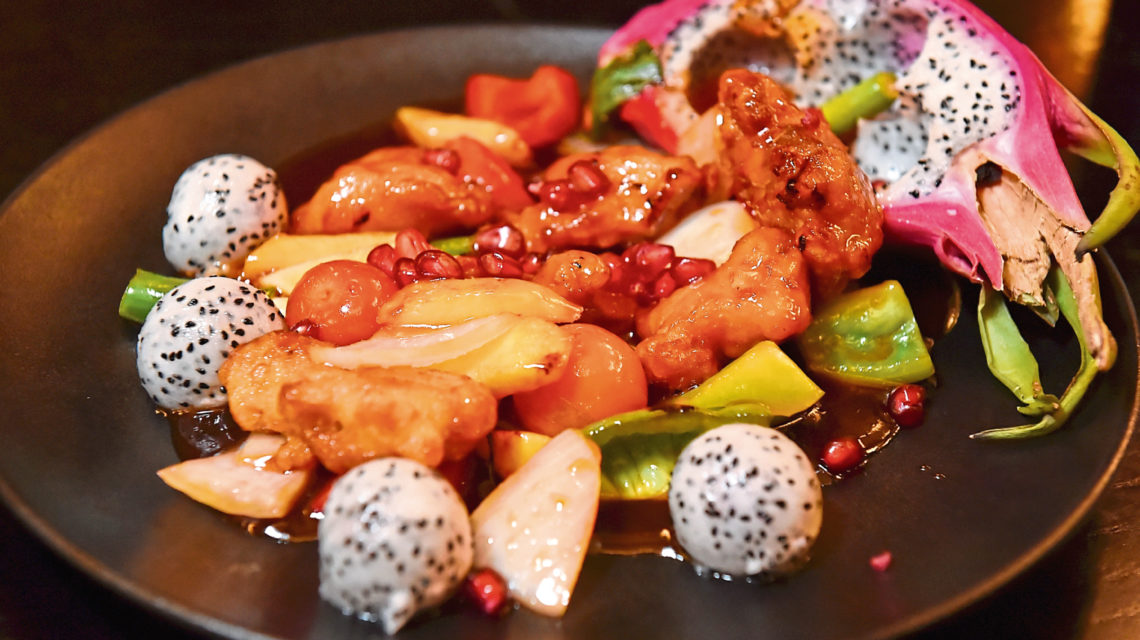 If you ever needed an excuse to go out and try a variety of restaurants on a set budget, Aberdeen Restaurant Week is the perfect one.
Launched a year ago, the third installment of the project kicks off today after two previous successful campaigns in February and September 2018.
Taking place in the city centre from Monday February 4 to Sunday February 10, the project has now introduced a number of new elements, further whetting the appetite of foodies across the north-east.
With a variety of cuisines on offer, not to mention bespoke menus designed especially for the event, Aberdeen Restaurant Week will showcase the city's outstanding hospitality and food and drink sector.
Signing up more than 40 restaurants to the project, organiser Aberdeen Inspired has worked hard to offer up as much diversity on a plate as is possible.
Incorporating afternoons teas and bespoke tasting evenings into the mix, diners also get the chance to enjoy a two-course lunch for £10 or a three-course dinner for £20.
Taking part for the first time, No.10 Bar and Restaurant on Queens Terrace has crafted a tasting experience to bring a new element to the project.
Developing a four-course dinner with paired wines, those 14 individuals lucky enough to snap up tickets to the exclusive one night only event will dine in the private boardroom on Monday February 4 for £65 per person.
Andy Stephen, head chef of No.10 Bar and Restaurant, said: "We're doing a special tasting dinner which is very similar to our foodies club events.
"We've got 14 spaces in the boardroom, but if there's a real demand for it we'll open up the full restaurant and do it as one big event for about 80 instead."
Another venue offering up something a little different is Native at the Hilton Garden Inn, Aberdeen.
One of the only restaurants offering the full Aberdeen Restaurant Week experience as well as giving diners the chance to sample their popular afternoon tea, Native has developed the unique menu to highlight the diversity of food the hotel has to offer.
Allan Pullam, sous chef of Native, said: "As well as the new menus we've created for the lunch and dinner offering, which feature an array of new dishes, we'll also have afternoon tea available for people to enjoy. Tony Dimitri is a phenomenal pastry chef and we wanted to showcase his skills and give people something different to try out with friends."
The only Mexican restaurant participating, Topolabamba, has developed a menu of sharing dishes, making it the perfect place to dine if you're looking to sample a range of items.
"We've split the dinner menu in half with meat and vegetarian options as there's so much happening with veganism and vegetarianism right now in Aberdeen so it was important to cater to everyone," said Emad Elnwisre, the head chef at the restaurant.
"With having both options you could even come in and share the vegetarian and meat menus between friends. All the dishes are designed for sharing so it works well if people want to try out a few things."
And it doesn't end there.
Chaophraya's head chef Ahmed Fikri Bin Mohd Fuad says that they will be offering up "an authentic Thai dining experience" and that the real highlight for the week will be "welcoming so many new people through the doors. That's where the real excitement lies."
One of the longest established eateries involved is The Mariner Hotel's seafood restaurant Atlantis which celebrates 40 years in business this year. Head chef George Bennett, who has worked at the hotel for 28 years, said: "We'll be showcasing some of the dishes we've had on our menu for the past 40 years like the Cullen skink and the oysters. For this event we'll just be offering lunch, but for the July event we'll do a celebration menu for the anniversary and will have a 70s twist to it which is very exciting."
Also focusing solely on a lunchtime offering is coffeehouse The Craftsman. Head chef Evelina Stripeikyte said: "We've put a lot of effort into creating our menu and I'm so exited to get everyone in to taste it. The project brings new people through our doors so I can't wait for them to come and try it. It's simple but full of flavour."
Cafe 52 and the Carmelite Hotel were two of the first restaurants to show their commitment to the initiative. With both offering a lunch and dinner menu for diners to enjoy throughout the week, it's the opportunity to see new clientele coming through the doors that led them to sign up once again.
"I think it's great for everyone in Aberdeen," said Thomas Wallace, head chef of Cafe 52.
"It lets people try out new places for a very reasonable price and takes place at a good time as it's traditionally known as a quieter month in the hospitality industry.
"It's a great opportunity for everyone involved and it will definitely keep us on our toes."
Jamie Havelock, head chef of Carmelite Hotel, added: "Aberdeen Restaurant Week gives us a chance to try out new dishes without completely changing our whole menu.
"We can try new things and experiment with dishes and service styles. I think it's important to offer something different so we've very much kept this in mind for this time around.
"For us in the kitchen it's all about getting the chance to play with new dishes and work out what we want to do with them. It's testing our skills and giving new customers something they may not necessarily expect from us."
With food including Spanish, Scottish, Italian, Indian, pub grub and Malaysian all on offer, as well as a mix of takeaways, cafes and restaurants signed up to take part, Aberdeen Restaurant Week is set to be bigger than ever.
Nicola Johnston, Aberdeen Inspired evening and night-time economy manager, said: "We can't wait to get under way with Aberdeen Restaurant Week.
"The restaurants taking part this year are diverse and wide-ranging and have put a lot of thought into their offering for the event.
"There's a lot to enjoy throughout the week including our exciting new additions of special events and afternoon teas.
"One of our favourite things about Aberdeen Restaurant Week is trying out new places so we would urge the public to get out there and support the fantastic establishments we have in the city.
"It's a great chance to try out a different option and sample the fantastic variety in Aberdeen.
"There will certainly be plenty to whet the appetite and perhaps even a few surprises along the way."
For the full line up of participating restaurants, menus and additional information visit www.aberdeenrestaurantweek.com