Aberdeen ice cream parlour to bring back haggis ice cream for Burns Night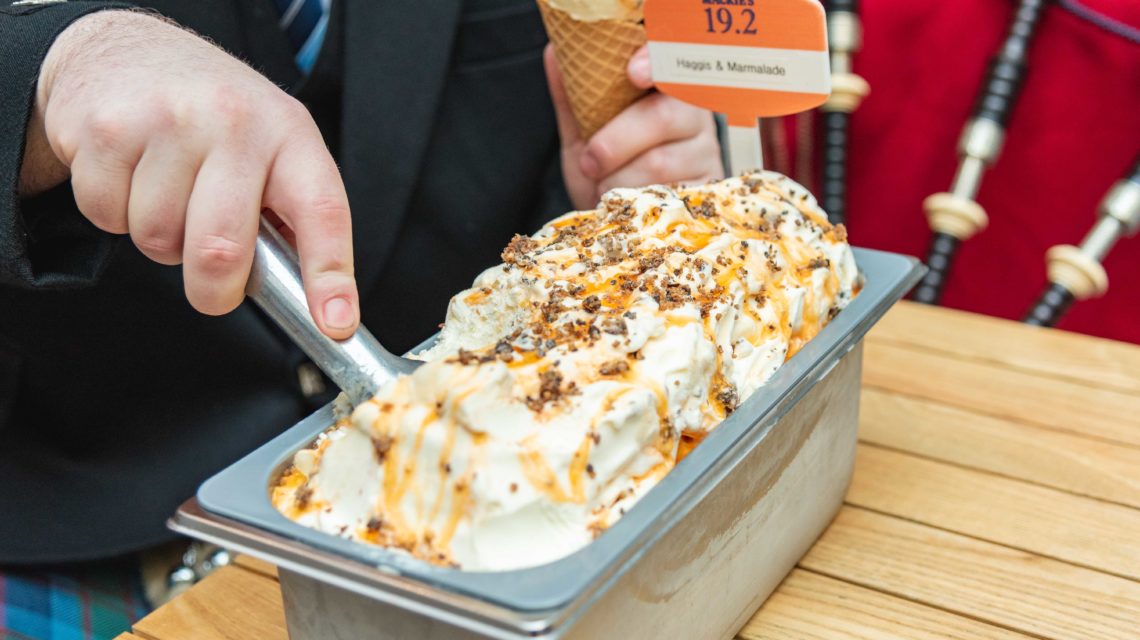 A north-east ice cream brand is to bring back its haggis and marmalade ice cream for the third year in a row.
Mackie's 19.2 parlour in Aberdeen will bring back the unique sweet treat from this weekend in the lead-up to Burns Night.
The unusual recipe has been made with Scotland's famous Hall's haggis, with orange marmalade swirled through.
Yvette Harrison, parlour manager for Mackie's, said: "It's become something of a tradition amongst the parlour team too, and they're all excited to celebrate Burns night.
"We don't have haggis flavoured cones yet… but this year does bring the new chance to add a topping of Mackie's haggis, neeps and tatties potato crisps… or use a crisp as an edible scoop for the ice cream!
"We hope to keep up with demand from the brave Aberdonians who like to try an ice cream with a savoury Scottish twist, however we have only made a few napolis so  the flavour will only be available for a limited time and to those who are curious enough to come and taste it first!"
Mackie's is well-known for its unique creations, having served up flavours such as its Brussels sprout ice cream.