Aberdeen honey pots create buzz for keepers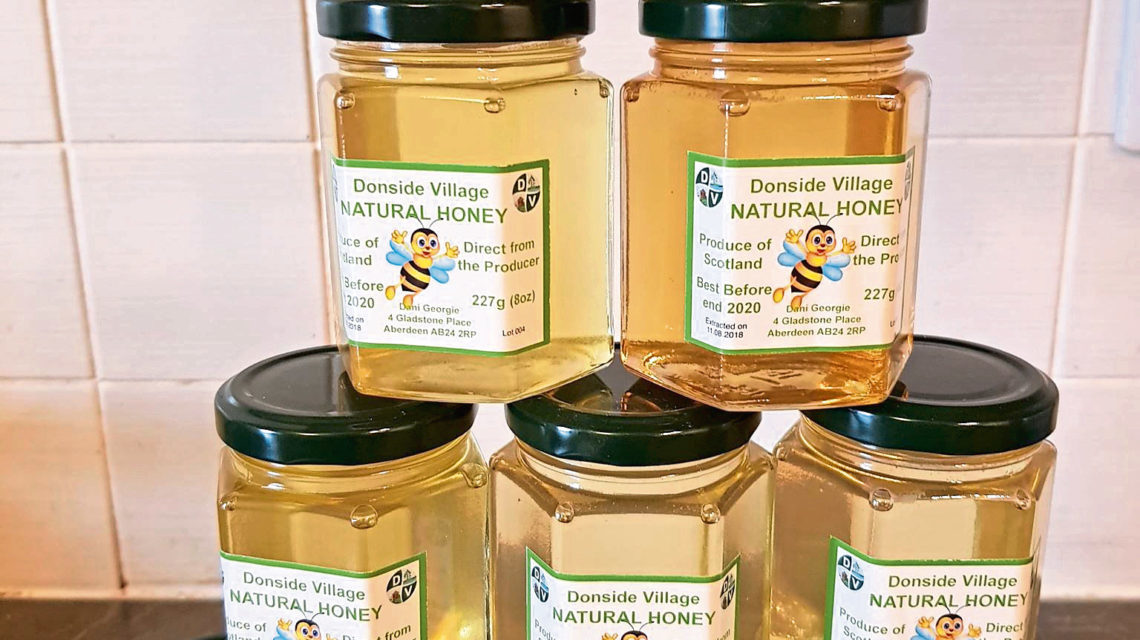 A north-east community is celebrating after its urban bee hives produced their 500th jar of honey.
Residents of Donside Village in Aberdeen installed the three hives earlier this year after beekeeper Stiliyan Georgiev was searching for a new place to house his black Scottish bees.
Having run out of space to keep the insects, Bulgarian-born Stiliyan approached the residents in the community with an idea to create a small urban hive which would be open to them.
Now, at the end of a warm summer, the Donside Village Community SCIO is celebrating after marking 500 jars of honey set to be sold to the public.
Chairwoman of the group and newly-appointed Tillydrone Community Council member Jane Fullerton said she was delighted with how the sweet relationship had turned out.
She said: "When Stiliyan suggested that we keep the bees, we loved the idea. Initially when we informed the community about the plan, people were hesitant, asking if it would be safe for the children who play there.
"However, after our 'meet the bees' event in May, where Stiliyan explained the whole process, we had dispelled all of the myths about the creatures."
Now, after the unusually warm summer, Jane explained the group was looking to the future when the bees will pollinate.
She said: "We are really looking forward to pollination. The bees only have a lifespan of 48 days so it will be interesting to see what comes next."
The nectar, which the group has labelled Donside Village Natural Honey, is sold locally with a large proportion of the proceeds going towards the community's fundraising pot.
Jane said: "We give Stiliyan and his wife Daniela a portion of the proceeds, as they do a lot in helping to extract the honeycomb, but we also put it towards our community fundraising efforts.
"We hope to create a Donside Community Park using the land where residents can go and relax.
"We have ambitions of adding a garden labyrinth, which we have heard can be very soothing for children with autism and ADHD."
Looking towards the colder months, Stiliyan has taken steps to safeguard his colonies.
He said: "The bees need several things to get through the winter – I have ensured they have enough honey to eat, around 20-25lbs, I have made sure they are protected from Colony Collapse Disorder and finally that they are healthy and strong."