Aberdeen cake maker creates Music Hall replica weighing in at a whopping 150kg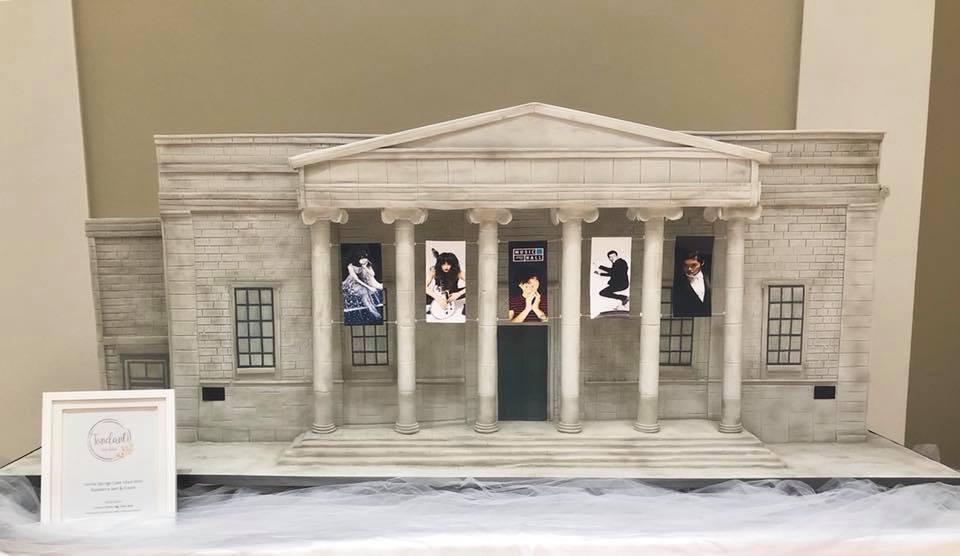 An Aberdeen cake maker is celebrating a sweet success after baking her biggest cake to date – an incredible 150kg tribute to mark the reopening of Aberdeen's Music Hall.
Emma Sommers of Fondant Cake Design created the mammoth cake for the special occasion which took around 100 hours to complete.
Working on the project for three weeks, the gigantic vanilla sponge cake was filled with raspberry jam, vanilla cream and topped with vanilla fondant.
Weighing in at around 150kg, the cake boasted more than 50kg of icing and 42kg of white chocolate ganache which was used as edible cement to hold everything in place.
Due to its sheer size, Emma was forced to hire a professional removal company to ensure it was delivered safely to the venue. As well as removal professionals, she also roped in family members to help her carry it from the van to the venue.
A total of nine people were needed to transport it.
Consulting with Aberdeen Performing Arts, Emma and the team used architectural plans of the momentous building to ensure every element of it was build to scale.
She said: "It's the biggest project I've ever taken on and as you can imagine it was a little nerve wracking as the Music Hall is such a recognisable building in Aberdeen – the pressure was really on."
She said: "Overall I was working on the project for around three weeks before the opening as there was a lot to do before I even started on anything that was edible. I had to organise getting the base board built so it was on a slant the same angle as Union Street.
"I asked for a set of architectural plans of the venue so I could have these blown up to the correct size to make sure all the details of the building were to scale. Everything had to be in proportion and exactly where it was meant to be so I could  make it as close as possible to the real thing.
"We needed nine men in total to move it and even then it was still really heavy for them. With it being so fragile they could really only lift it from underneath so it was a challenge to balance it and not touch it.
"My hubby and my parents helped out a lot and there was many late nights and early rises as it took around 100 hours to complete."