Aberdeen cake maker creates lifelike Christmas dinner bake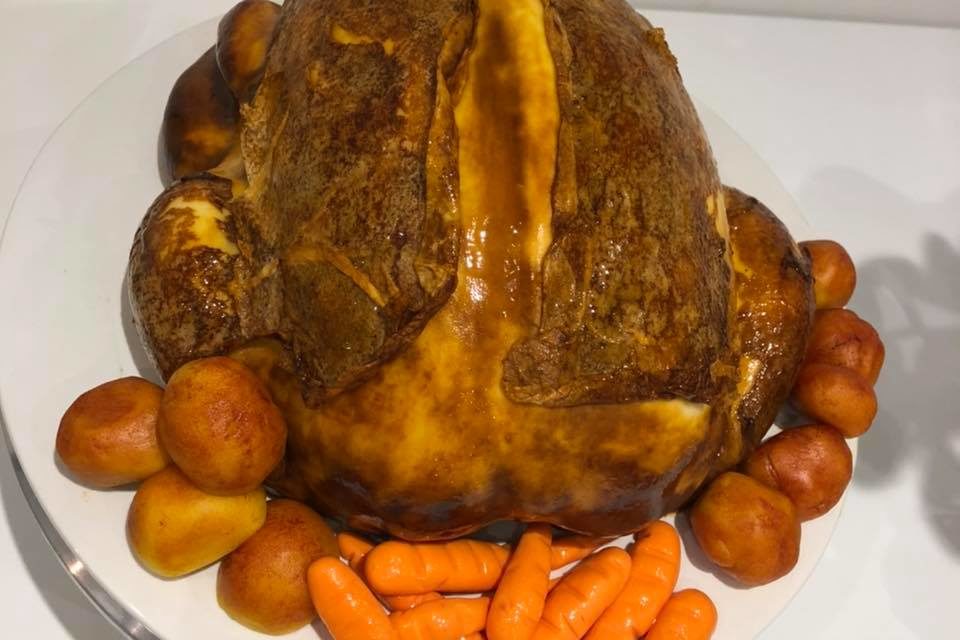 An Aberdeen baker has created a Christmas dinner-inspired cake.
Lynn Greenaway of Tickety Boo Cakes made the lifelike treat for work colleagues, which features a centrepiece roast chicken surrounded by roast potatoes and baby carrots.
Consisting of solely chocolate ingredients – including the buttercream, sponge mixture and gnash – it took Lynn a few days to piece together.
She used edible glazes and airbrushed the cake to perfect the intricate details.
Lynn said: "The chicken itself is a chocolate cake covered in chocolate buttercream with chocolate gnash.
"Then the roast potatoes are made from moulded marzipan with food colouring, and the carrots are fondant with an edible gel glaze."