Aberdeen bridal boutique offers virtual appointments to help brides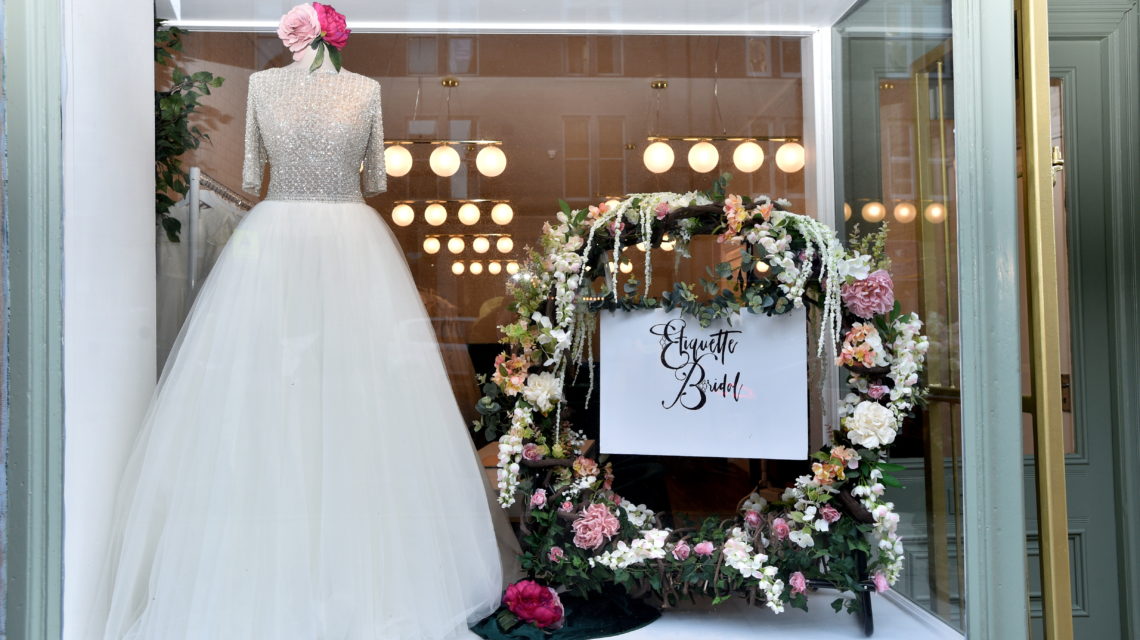 With many weddings now postponed due to coronavirus lots of brides are feeling understandably disappointed, but one Aberdeen bridal boutique is determined to keep the wedding excitement going.
Like many other businesses, Etiquette Bridal has temporarily shut in line with government advice and restrictions, so owner Eilidh has found a creative way to help her brides start wedding dress shopping – virtual consultations.
She's making herself available to brides for pre-arranged virtual chats, be it FaceTime or WhatsApp video.
During these calls, Eilidh will answer questions or concerns you might have about:
Your initial consultation (this is your chance to have a chat with Eilidh and get to know each other).
Queries relating to dresses (fallen in love with a dress online? Or maybe you're looking for something particular? Eilidh will help you find it.)
Rush orders availability.
All current order enquiries (designers are able to ship orders direct to Eilidh's home, and then she'll personally deliver them to brides if urgent).
Any other questions you may have.
This is an unusual situation that brides and wedding suppliers now find themselves in, as Eilidh is well aware of.
Whether you place a wedding dress order now or simply use the virtual consultation to give you a head start once weddings are given the go ahead, it's a great way to give yourself peace of mind.
"Dresses still take a while to arrive, so some brides might have to be looking at ordering dresses without trying them on, which normally never really happens," says Eilidh.
"But at least I can point them in the direction of videos online of dresses and different designers, and it's nice to just let the brides know that we've not forgotten about them.
"With any luck they'll all still have plenty of time to order dresses once everything opens up again, but at least it gives them something wedding-related to do."
Get in touch on eilidh@etiquettebridal.co.uk, Facebook or Instagram message to arrange a virtual consultation with Etiquette Bridal.