Aberdeen beautician creates arty tribute to Spice Girls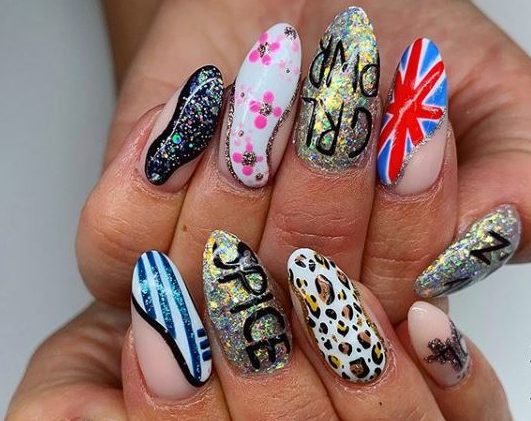 Did you grow up dancing around your bedroom to all of the Spice Girls' biggest hits? Yeah, us too.
Aberdeen-based nail artist Jema Bain, who runs All Things Beauty has created the ultimate tribute to the popular, much-loved 90s girl band.
Nodding to the five members of the UK's biggest girl group which includes Geri, Scary, Baby, Sporty and Posh Spice, Jema created the look for one of her clients who is heading to the gig in Glasgow this weekend.
Taking almost three hours to create, Jema says she was excited to get the chance to design a set of nails on one of her favouirte girl bands.
"I was so chuffed I finally got the chance to create this design," said Jema.
"The nails took roughly three hours to create purely because of the amount of detail I wanted to put in.
"I've seen so many designs on the Spice Girls before and I really wanted them to look different to others."
For more beauty news, click here.