A round of questions with Ruth Dalgarno of Ruthie's Kaffe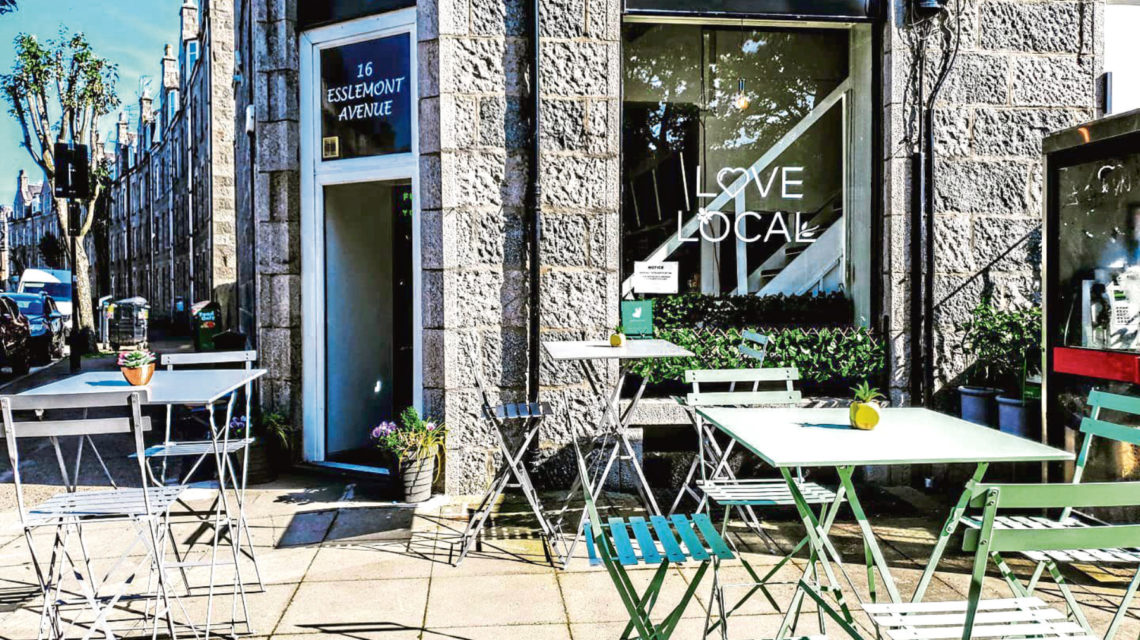 Ruth Dalgarno always aspired to run her own cafe, so after spending a number of years deliberating the idea, she opened Ruthie's Kaffe in April 2018.
Situated on Esslemont Avenue, the cafe offers a large selection of hot and cold drinks, as well as plant-based, fresh and wholesome dishes.
We caught up with Ruth to find out her favourite food and drink pairing and what's inside her drinks cabinet at home.
---
What's your customer icebreaker?
---
Welcome, have you been here before?
---
It's the end of your shift – what do you pour yourself?
---
I pour myself a soya milk tea.
---
If you were a drink, what would you be and why?
---
An oatmilk mocha because it's a warm filling coffee drink.
---
Most unusual drink you've ever tried?
---
That would have to be an alcoholic fruit punch in a very large disco ball.
---
What would the theme song to your average shift be?
---
Beautiful People, Beautiful Problems by Lana Del Ray and Stevie Nicks.
---
What's in your drinks cabinet at home?
---
Whitley Neill gins and various rose wines.
---
Best food and drink pairing?
---
Definitely a medium white wine paired with mushroom risotto.
---
If you were stuck on a desert island, what three drinks would be there with you?
---
Pineapple juice, gin and ginger ale.
---
You have to make a drink to represent Aberdeen. What would that be?
---
A liquor coffee – something that will keep us warm, rosy cheeked and merry!
---
Your favourite superhero/celebrity visits you. Who is it and what do you serve them?
---
I'd serve Morgan Freeman a Jura on the rocks.