A round of questions with Reid's Gold Brewing's Barry Reid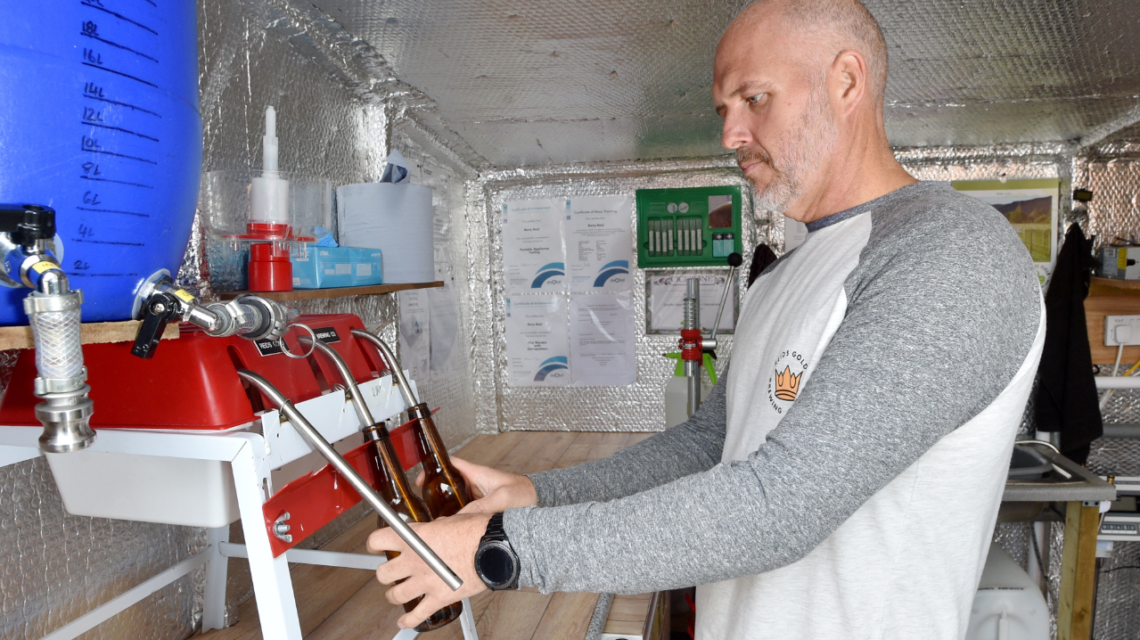 Despite only establishing his fast-growing business in May last year, Barry Reid has made quite the impression with his Stonehaven-based small batch microbrewery.
From building the microbrewery in his garden to producing and bottling his products by hand, the owner of Reid's Gold Brewing has certainly proved he doesn't lack ambition.
Grabbing him before a hectic day of work, we decided to put him through our quick fire drinks questions to find out what he likes to pour himself at the end of a busy shift.
---
What's your customer icebreaker?
---
I'll start off with a hi and ask them what type of beer they like – I'll always have one product that's just for them.
---
It's the end of your shift – what do you pour yourself?
---
A pint of ice cold North Sea Haar from the Reid's Gold range.
---
If you were a drink, what would you be and why?
---
Definitely craft beer because I'm interesting and high quality.
---
What's the most unusual drink you've tried?
---
Probably mixed drinks stolen from my parents' drinks cabinet when I was a young adult. They were definitely unusual.
---
What would the theme song to your average shift/day of brewing be?
---
Probably Alright Now by Free.
---
What's in your drinks cabinet at home?
---
Some quality whisky, nice red wine and loads of Reid's Gold beers.
---
Favourite food and drink pairing?
---
A seafood platter and Green Monkey Wheat.
---
You have to make a drink to represent Aberdeen. What would that be?
---
A malty red ale to go with Aberdeen's football team colours, and I'd call it "It's Just Don'ed On Me".
---
Your favourite superhero/celebrity comes to visit you. Who is it and what do you serve them?
---
It's got to be Nigella Lawson. I'd serve her some Raspberry Sun and cross my fingers she would cook up a nice dish to go along with it. Reid's Gold Brewing Company