A round of questions with Paul Paterson of Kilted Coffee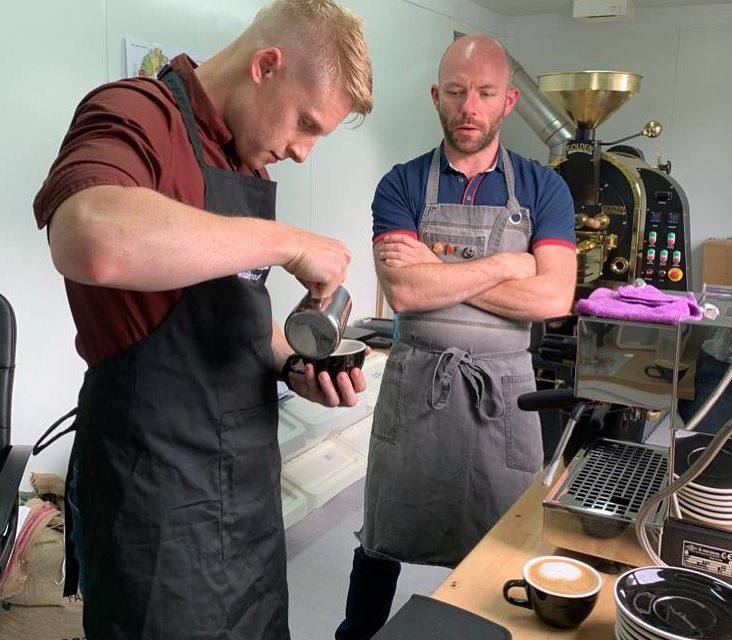 Inspired by the delicious brews on offer in Edinburgh and Glasgow, Paul and Kim Paterson were eager to produce speciality coffee in the north-east.
This resulted in the duo launching Kilted Coffee in September 2018, and the business has been producing mouth-watering brews ever since.
See how Paul got on in our round of quick fire questions below.
---
It's the end of your shift – what do you pour yourself?
---
A cup of tea or a beer if it's the weekend.
---
If you were a coffee, what would you be and why?
---
Definitely an iced latte – I'd love to be cool.
---
Most unusual customer request?
---
Someone once asked for 50 15g sachets of our Brazil. The sale wasn't very environmentally friendly.
---
What would the theme song to your average shift be?
---
Something New by Axwell & Ingrosso (Robin Schulz Remix).
---
What's in your drinks cabinet at home?
---
A combination of whisky and gin.
---
Best food and drink pairing?
---
Filter coffee (either Kenyan or Columbia) with a breakfast of porridge, berries, yoghurt and honey. It's the perfect winter warm-up in the morning.
---
If you were stuck on a desert island, what three drinks would be there with you?
---
Aeropress Coffee, whisky and gin.
---
You have to make a drink to represent Aberdeen. What would that be?
---
I would make an espresso martini using our Brazil – Dark. It's very much like our weather and the majority of us from the north-east like to head out for a drink.
---
You have to serve your favourite superhero or celebrity a drink. Who is it and what do you serve them?
---
Henrik Larsson – my favourite childhood football player. He's Swedish and apparently in Sweden all they drink is Arabica Coffee, so I'd brew him a cup of our Kenyan Karamundi AB as a pour-over.