A round of questions with MacBeans owner Ian Cukrowski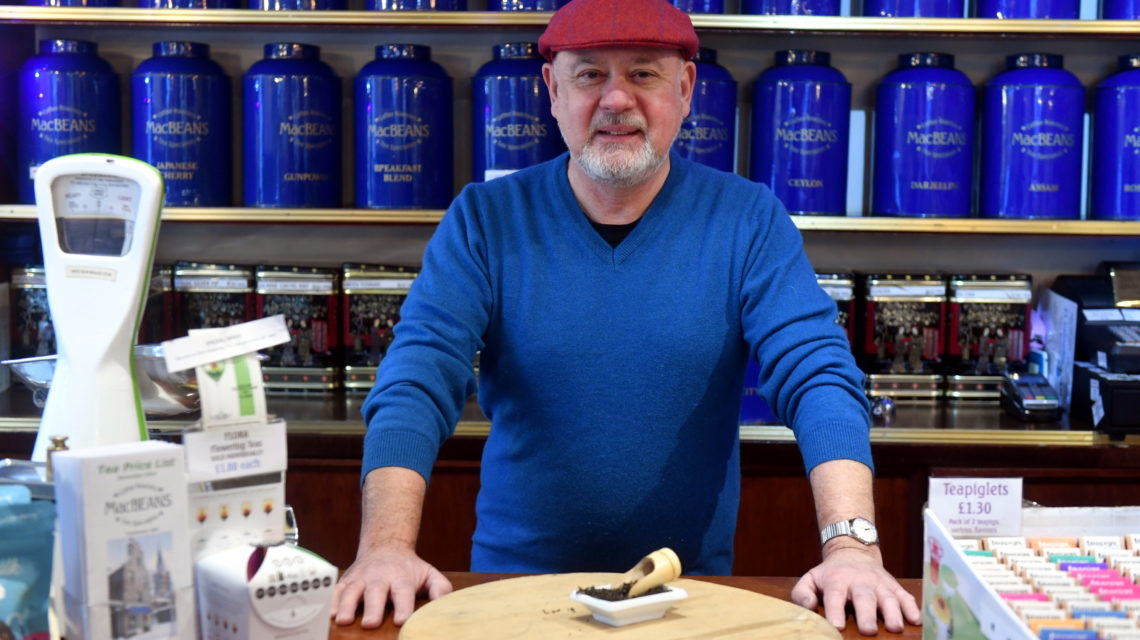 Considered Aberdeen's original tea and coffee specialist, MacBeans has been a favoured city venue for over three decades.
Started up by Ian Cukrowski and his friend Colin Millum, the pair have grown the business exponentially.
We caught up with Ian ahead of another hectic shift at the shop to put him through our quickfire questions.
---
What's your customer icebreaker?
---
Good morning/afternoon, can I help you? I wish I could have something snappier for you but that's my general greeting.
---
It's the end of your shift – what do you pour yourself?
---
We keep a cocktail cabinet in the shop. Usually, the staff mix something up at the end of the day on Friday and Saturday. Rum-based cocktails seem to be the most popular.
---
If you were a coffee, what would you be?
---
Old Brown Java which is an aged coffee, full bodied and with a spicy earthy character – a bit like myself!
---
Most unusual customer request?
---
One customer asked if they could get a coffee which was "strong but weak" and another one said they really enjoyed drinking tea in China and whether I could recommend something similar. Since China produces more than 3,000 different teas, I didn't quite know where to start.
---
What would the theme song to your average shift be?
---
Man In The Corner Shop by The Jam.
---
What's in your drinks cabinet at home?
---
The usual suspects such as gin, vodka, bourbon, and vermouth. I also have a decent malt whisky collection and a few aged rums brought back from coffee trips to Nicaragua and Guatemala. And I also have some homemade sloe gin which is delicious.
---
Best food and drink pairing?
---
Pickled herring and gherkin on a cocktail stick washed down with a frozen vodka shot. It's part of our family's Polish Christmas and New Year traditions and reminds me of my dad.
---
If you were stuck on a desert island, what three drinks are there with you?
---
I presume water and Cuban cigars are already there, so some 25-year-old Flor de Cana Nicaraguan rum to watch the sun going down, some MacBeans coffee to watch it rise again and some Krug Champagne to go with my seafood lunch.
---
You have to make a drink to represent Aberdeen. What would that be?
---
A mug of our Granite City Blend coffee served alongside a shot of whisky from the Glen Garioch Distillery.
---
What would you serve to your favourite superhero/celebrity?
---
I'm a big fan of the Jack Reacher series. In the books Jack is always drinking black coffee, so I'd like to sit down and have a chat with the author Lee Child and find out what his favourite coffee is.