A round of questions with James McEwen of McGinty's Meal An' Ale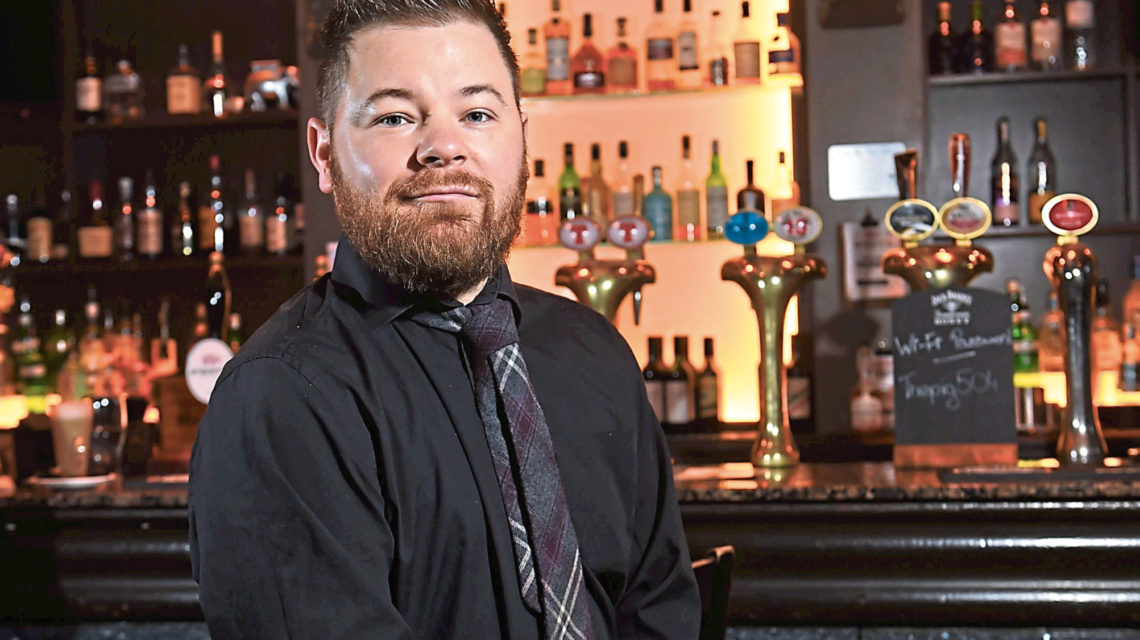 Launching a new range of gins – and its festive gin trees, we decided to catch up with McGinty's Meal An' Ale bar manager James McEwen to put him through our round of quickfire questions.
Having worked for the McGinty's Group for 10 years, the bar manager knows a thing or two about quality spirits and craft beer.
Based on Union Street, we wondered up to the joint to see just how he'd get on.
---
What's your customer icebreaker?
---
It all depends on the customer, I try to engage with them and talk to them depending on their age, gender, etc.
---
It's the end of your shift – what do you pour yourself?
---
I usually pour myself into my car… but when I get home I enjoy an ice cold lager.
---
If you were a drink, what would you be and why?
---
Whisky – it has to be short, strong and Scottish.
---
Most unusual drink request?
---
A red wine and coke, or a pint of lager in a couple of wine glasses.
---
What would the theme song to your average shift be?
---
It has to be Ed Sheeran's Galway Girl.
---
What's in your drinks cabinet at home?
---
Me and my fiance Kris are big gin drinkers so we have plenty of flavoured gins and a couple of bottles of Prosecco for special occasions – or when our friends come round.
---
Best food and drink pairing?
---
Steak pie and a pint of craft lager – yum.
---
If you were stuck on a desert island, what three drinks are there with you?
---
Hmm, I'd have to say water, Sancerre – a French wine – and tea, because everyone loves a brew.
---
You have to make a drink to represent Aberdeen. What would that be?
---
Anything cold and wet.
---
Your favourite superhero/celebrity is sitting at the bar. Who is it and what do you serve them?
---
Alex Ferguson and I would serve him a glass of red wine.