A round of questions with House of Elrick owner Stuart Ingram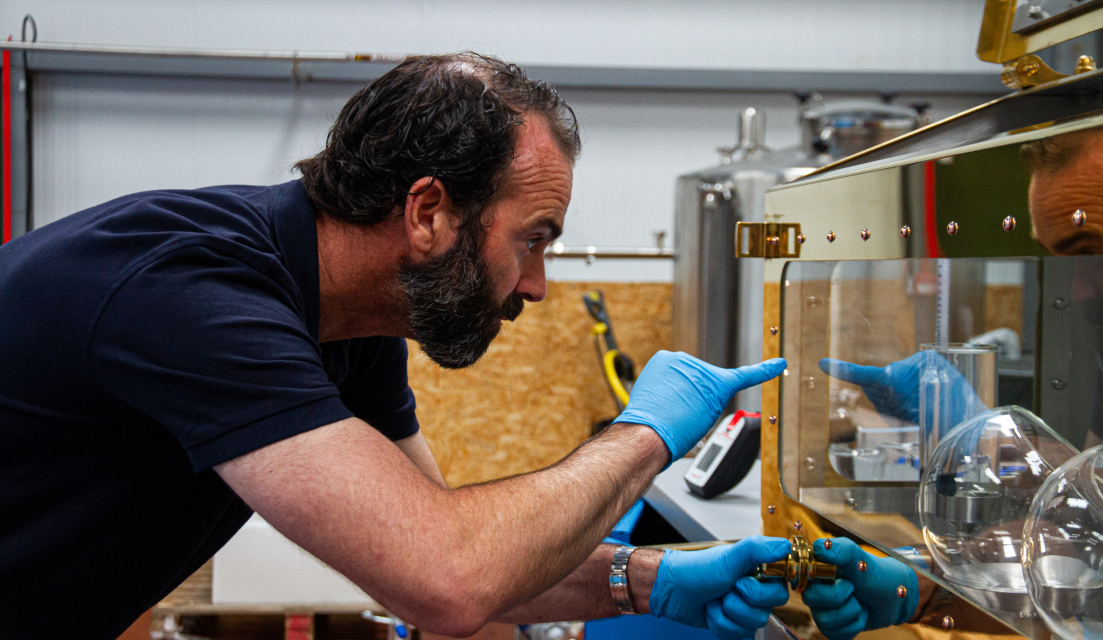 Having been inspired by the wealth of history and character of Elrick House, Stuart Ingram has been building his successful House of Elrick brand for the past six years.
Now boasting a fully operational distillery that produces a fascinating and growing product collection, the business owner has much more plans in the pipeline for the venue.
Intrigued to hear all about his favourite tipples and most unusual drink request, we caught up with him ahead of a hectic day at work to put him through our quickfire questions.
---
What's your customer icebreaker?
---
Would you join me for a drink?
---
It's the end of your shift – what do you pour yourself?
---
If you asked me this question a while ago I would have instantly said a Guinness, but I've started drinking a lot of fruit ciders recently – especially Kopparbergs.
---
If you were a drink, what would you be?
---
A Martini because I'm dry and strong.
---
Most unusual drink request?
---
A kombucha. It's a fermented drink that I'm not a fan of, to say the least.
---
What would the theme song to your average shift be?
---
Bitter Sweet Symphony by The Verve.
---
What's in your drinks cabinet at home?
---
A lot of whisky and a range of gins created by other local businesses. I like to support fellow gin producers in the area.
---
Best food and drink pairing?
---
Easy. It has to be gin-cured salmon and House of Elrick gin.
---
If you were stuck on a desert island, what drinks are there with you?
---
All I would need is an unlimited supply of pina coladas.
---
You have to make a drink to represent Aberdeen. What would that be?
---
Something that included Old Smuggler Blended whisky. The whisky is named in honour of the whisky smugglers who traded around the Scottish islands, so has a lot of history behind it.
---
Your favourite superhero/celebrity is sitting at the bar. Who is it and what do you serve them?
---
I would serve the Queen a classic gin Martini with House of Elrick gin, because I know she loves a strong gin and tonic.