A round of questions with Esker Spirits brand ambassador Julia Wishart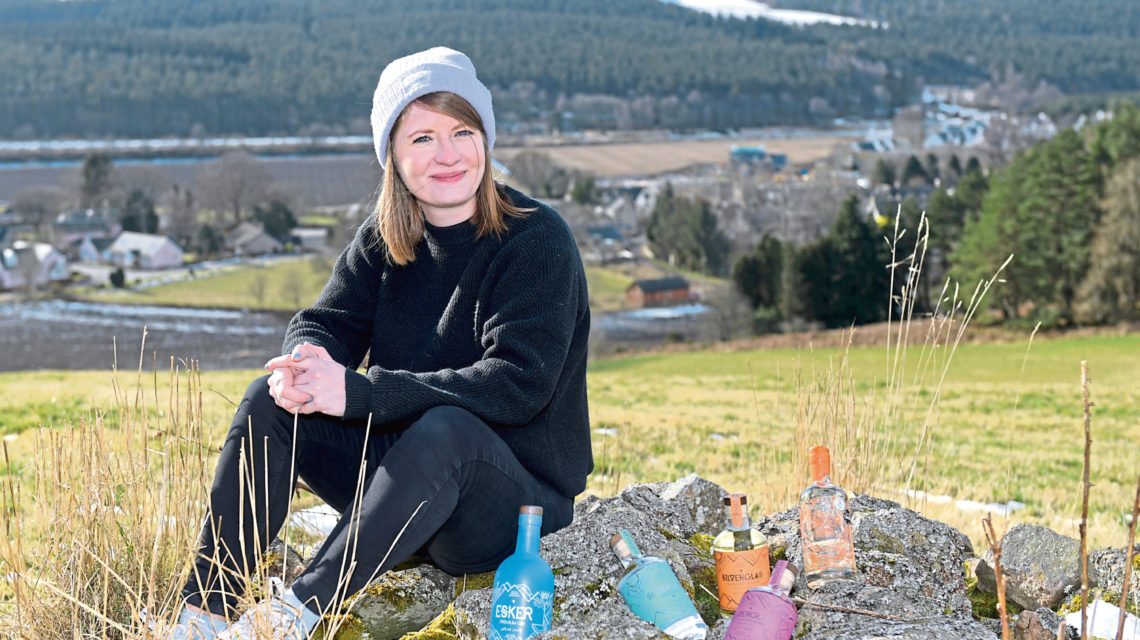 With a passion for creating quality gin, Julia Wishart joined the established team at Esker Spirits in 2018.
With the business constantly evolving and releasing new products, the brand ambassador has relished her time with the dedicated team.
Find out how Julia got on in our round of quick fire questions below.
---
What's your customer ice breaker?
---
Can I get you a gin and tonic while you decide what you want to drink?
---
It's the end of your shift – what do you pour yourself?
---
Without a doubt, a cold pint of Tennent's lager. Some people might laugh at that one as it is such a simple choice, but there is nothing more refreshing after a busy shift – ask any Scottish bartender!
---
If you were a drink, what would you be?
---
Tapatio blanco tequila, because I like to get people in the party mood.
---
Most unusual drink request?
---
A gin and Diet Coke.
---
What would the theme song to your average shift be?
---
Anything by Chic. Disco music keeps me going and makes me smile.
---
What's in your drinks cabinet at home?
---
A bit of everything really. I have some more unusual spirits for making cocktails, like cachaca and Peruvian pisco, as well as plenty of gin, brandy and bourbon.
---
Best food and drink pairing?
---
An aromatic white wine from Alsace paired with a spicy Thai curry or salad. Our Esker Honey Spiced Gin alongside a cheese board is another great combination, too.
---
If you were stuck on a desert island, what three drinks would be there with you?
---
Tea, tequila and Tennent's lager.
---
You have to make a drink to represent Aberdeen. What would that be?
---
I would make an Esker Martini. Locally made by local people, our gin represents the amazing Aberdeenshire countryside. And like Aberdeen, the Martini may look cold and silver, but it fairly warms you from the inside after a while.
---
Your favourite superhero/celebrity is sitting at the bar. Who is it and what do you serve them?
---
I think Lizzo and I would have a great time drinking Margaritas together. Hopefully, I would get an early finish that night!