A round of questions with Erin Johnston of Dutch Courage Bar Hire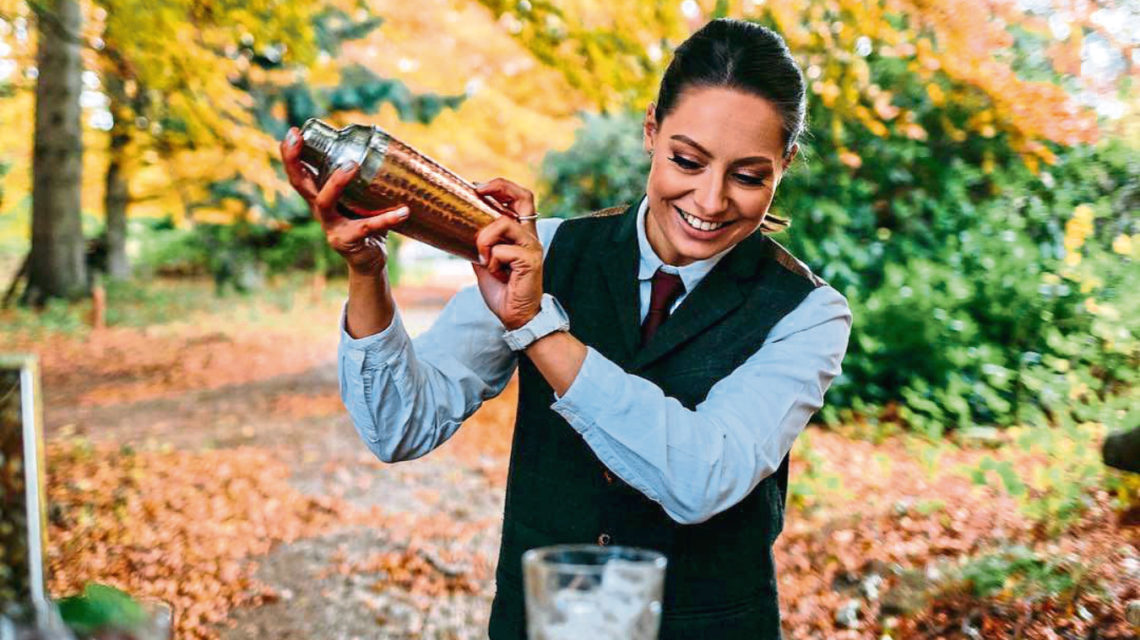 Founded three years ago by partners Scott Rose and Erin Johnston, Dutch Courage Bar Hire offers an entirely bespoke bar hire service that is modular to fit any space, from a living room or kitchen to a conference suite or large-scale event.
We caught up with Erin to hear all about the couple's favourite food and drink pairings, and more.
---
What's your customer icebreaker?
---
Scott usually always has a witty line to open with. We do say though that everyone needs a little bit of Dutch courage – we like that one.
---
It's the end of your shift – what do you pour yourself?
---
A cup of ambition, yawn and stretch and try to come to life (for the drive home).
---
If you were a drink, what would you be and why?
---
Scott would be a chateauneuf-du-pape because it gets better with age. Whereas I would be an elderflower cordial and soda water in a coupe glass – it is classic yet understated.
---
Most unusual drink you've ever been asked to make?
---
A Charlie Sheen cocktail.
---
What would the theme song to your average shift be?
---
Proud Mary by Tina Turner.
---
What's in your drinks cabinet at home?
---
Our three favourite Scottish gins – Loch Ness Gin, Colonsay Gin and eeNoo – as well as most of the contents of Inverurie Whisky Shop.
---
Best food and drink pairing?
---
Kates Bespoke Catering do the most amazing cured smoked salmon which can be paired with a classic gin and tonic.
---
If you were stuck on a desert island, what three drinks would be there with you?
---
Scott would have a Bloody Mary and espresso Martini and has allowed me to take one – I would have a winter citrus sour.
---
You have to make a drink to represent Aberdeen. What would that be?
---
Whisky old fashioned. Whisky is an obvious spirit choice for the city and the many distilleries that surround us and it is a good strong timeless drink.
---
Your favourite superhero/celebrity visits you. Who is it and what do you serve them?
---
I hugely admire Michelle Obama, so I would make her a clementine fizz cocktail. Scott would serve Sean Connery the ever-classic vodka martini.