A round of questions with Dusk bar manager Rory Stark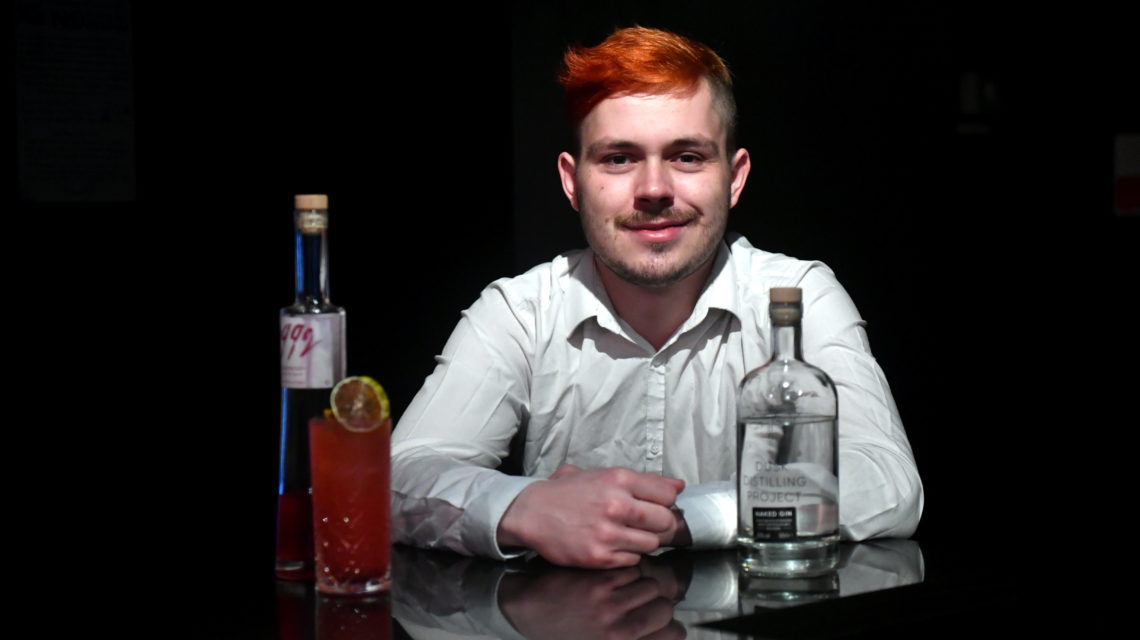 It's been nine months since he began his role at one of Aberdeen's most glamorous venues, and Dusk bar manager Rory Stark is relishing life behind the bar more than ever.
With a busy calendar of events coming up over the festive period and revamped menus all year round, the team are always put to the test to ensure visiting partygoers enjoy the Dusk experience.
We caught up with Rory ahead of another hectic shift and put him through our round of quick fire questions.
---
What's your customer icebreaker?
---
I normally keep it pretty simple. I say hello, ask how their day or evening is going so far and offer them a look at our menu.
---
It's the end of your shift – what do you pour yourself?
---
It totally depends on my mood, but probably either a gin and tonic or a pint of Guinness, accompanied by a shot or two.
---
If you were a drink, what would you be?
---
Lambrini because I'm sweet and cheap.
---
Most unusual drink request?
---
We have been getting asked for Aperol bombs a lot recently but, to be fair, they are pretty tasty.
---
What would the theme song to your average shift be?
---
Se a Vida e by the Pet Shop Boys gets played quite a lot when I'm working.
---
What's in your drinks cabinet at home?
---
I don't actually drink that much at home. But there is always a bottle of gin or vermouth kicking about somewhere.
---
Best food and drink pairing?
---
Easy. Fish and chips with a glass of bubbles.
---
If you were stuck on a desert island, what three drinks are there with you?
---
Cocchi Rosa, Koko Kanu and probably a case of Last Word Saloon's batched 6cc cocktail.
---
You have to make a drink to represent Aberdeen. What would that be?
---
That's a hard one. There are a lot of gins local to Aberdeen and Aberdeenshire, so maybe a twist on a Winchester using local spirits and liquors, with a peated whisky spritz.
---
Your favourite superhero/celebrity is sitting at the bar. Who is it and what do you serve them?
---
I'm a big fan of the TV show Sex and the City, so I would make Sarah Jessica Parker either a cosmo or a ruby.