A round of questions with Devil's Point's head distiller Liam Pennycook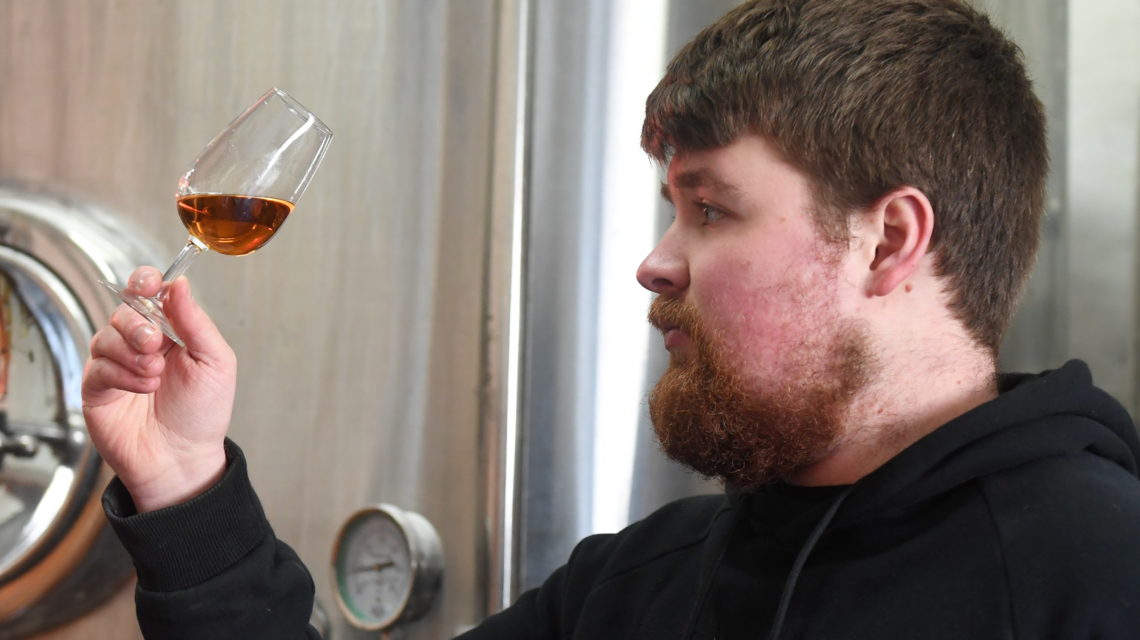 Liam Pennycook is a busy, busy man.
The head distiller of Devil's Point rum and the distillery manager at Deeside Distillery, Liam is constantly kept busy. Be it checking on the spirits to bottling them, to labelling and packing, Liam is hands-on when it comes to the products he helps produce.
Catching up with him in between bottle runs, we managed to put him through our quickfire drinks questions just in time before he had to dive right back into work.
---
What's your customer icebreaker?
---
Have you ever tried Scotland's first cask-aged single-cask rum?
---
It's the end of your shift – what do you pour yourself?
---
I'd have to say it would most likely be rum. I love cask-aged golden and dark rums.
---
If you were a drink, what would you be and why?
---
A Buckfast Daiquri because it's classy and a little rough around the edges.
---
Most unusual drink request? Or most unusual drink you've tried?
---
One of the more unusual drinks I've tried is Cynar, which is an artichoke liqueur – it tasted absolutely awful.
---
What would the theme song to your average shift be?
---
We always have music on during the work day. At the moment, it would definitely be something by Post Malone.
---
What's in your drinks cabinet at home?
---
Everything. Rum mostly for sure, but I also have some whisky, gin, tequila, vodka and liqueurs in there, too.
---
Best food and drink pairing?
---
For me, it would be a nice glass of red wine and some tasty cheese.
---
If you were stuck on a desert island, what three drinks are there with you?
---
Water – for obvious reasons, rum and a bottle of red wine.
---
You have to make a drink to represent Aberdeen. What would that be?
---
I'd make a version of an espresso martini using our rum coffee liqueur seeing as we use a locally roasted coffee to make it.
---
Your favourite superhero/celebrity is sitting at the bar. Who is it and what do you serve them?
---
Leonardo DiCaprio and I'd make him a martini made with Still River's Uncut 77% gin. Still River is produced at Deeside Distillery and I think he would like that.