A round of questions with Claire Rennie of Summerhouse Drinks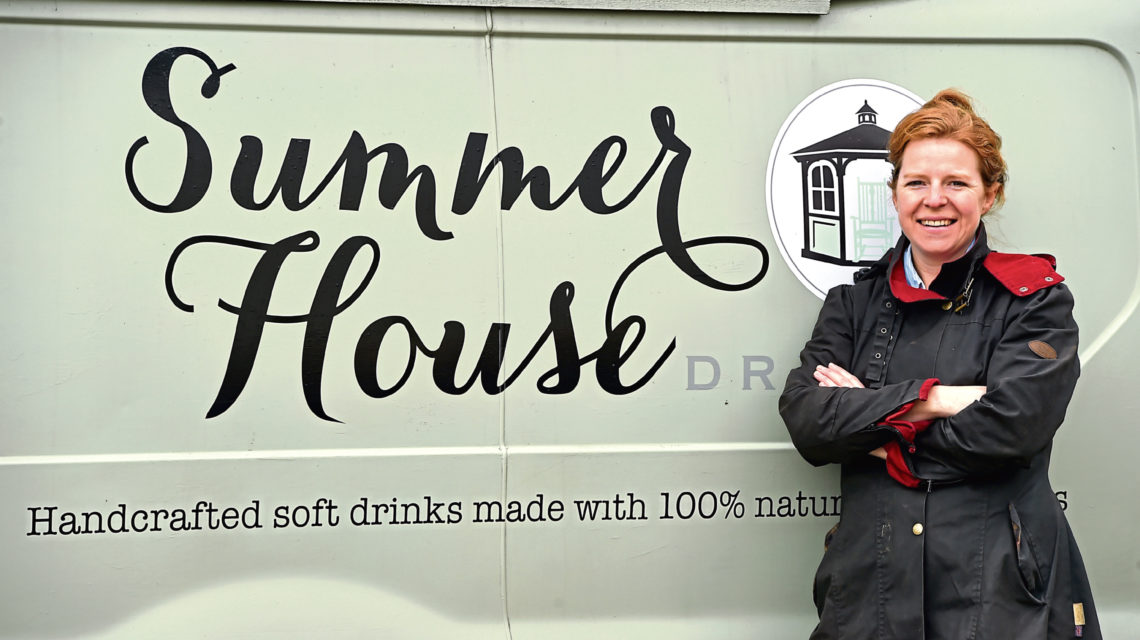 Having launched Scotland's first tonic water and an artisan drinks business, it's fair to say that Claire Rennie – founder of Summerhouse Drinks – is a talented entrepreneur.
Find out how she got on in our round of quick fire questions below.
---
What's your customer icebreaker?
---
You look like you could do with a drink…
---
It's the end of your shift – what do you pour yourself?
---
Generally whatever spare bottle of lemonade with a wonky label that hasn't passed our quality control.
---
If you were a drink, what would you be?
---
Our Scottish raspberry lemonade: Scottish, sparkly and red.
---
Most unusual drink request?
---
Although not very unusual, we get asked if we make ginger beer a lot.
---
What would the theme song to your average shift be?
---
In the current climate it is I Will Survive.
---
What's in your drinks cabinet at home?
---
A bottle of Isle of Harris gin, bottle of Rock Rose gin and one of the first bottles of Esker gin.
---
Best food and drink pairing?
---
Our lavender lemonade and blue cheese. The lavender brings out the broccoli notes in the cheese – delish.
---
If you were stuck on a desert island, what three drinks are there with you?
---
Our St Clement's, as it is very refreshing, our winter spice flavour in case I am still there at Christmas time and a gin and tonic made with Walter Gregor's Original & The Botanist Gin. I hope the desert island grows pink grapefruit for the garnish.
---
You have to make a drink to represent Aberdeen. What would that be?
---
It would be our Walter Gregor's Apple and Cinnamon Tonic Water mixed with a Glen Garioch Founders Reserve Whisky: Tradition meeting exploration.
---
Your favourite superhero/celebrity is sitting at the bar. Who is it and what do you serve them?
---
Any member of the NHS is currently a superhero and I would serve them a one of our hint o' mint lemonades with Dark Matter Rum, which is my version of a Scottish mojito.