Winners announced for north-east's Elevator Awards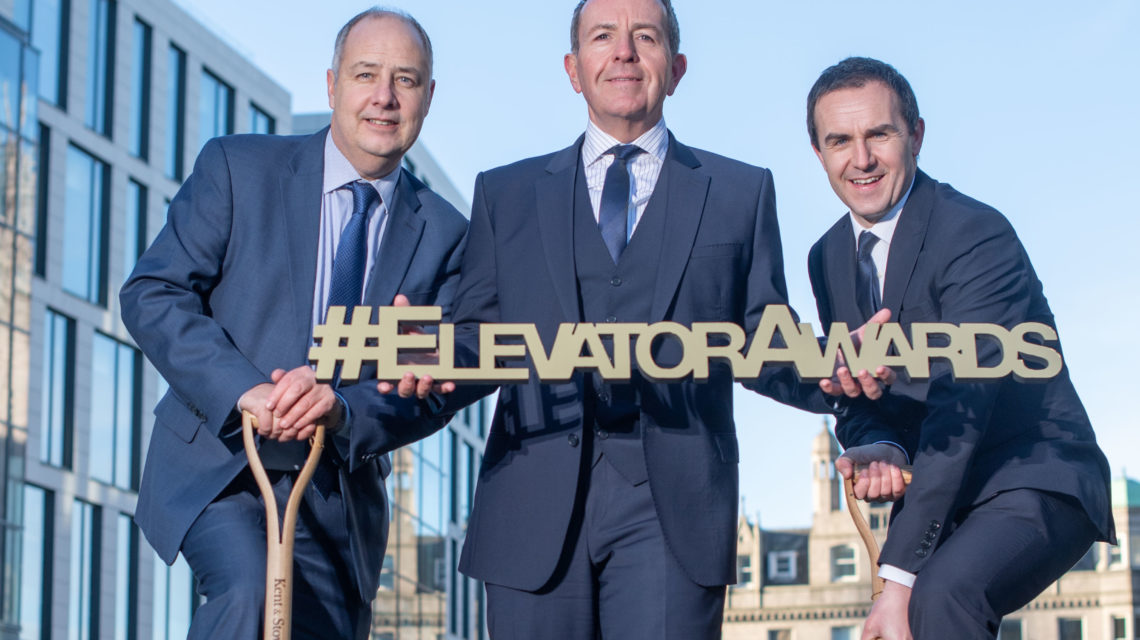 The winners of the 2019 Elevator Awards were announced last night at Ardoe House Hotel – including  lifetime achievement award for Stewart Milne.
Now in its 20th year, the awards celebrate Scotland's entrepreneurial spirit, recognise individual entrepreneurial achievements, contributions to the north-east's economy and innovative thinking.
Elevator, the largest provider of Business Gateway services in Scotland, has built its success by creating an entrepreneurial culture.
Professor Gary McEwan, Elevator CEO, said: "The entrepreneurial talent in the north-east is remarkable. As ever, the undeniably challenging judging process illustrates the quality of entries; I never cease to be impressed by our region's outstanding talent.
"Huge congratulations go to our 2019 winners. Each has demonstrated unstoppable entrepreneurial spirit that has helped shape the north east into a pioneering, inventive and inspiring place."
Stewart Milne, who received the  Lifetime Achievement Award, said: "I'm delighted and consider it a great honour to receive Elevator's 2019 Lifetime Achievement Award.
"Having a talented, focused and dedicated senior team around me, combined with a highly skilled and committed workforce, throughout my business career, has been central to our growth and ongoing business success.
"Despite it being a Lifetime Achievement Award, my eye – as always – remains firmly on the future. I would like to think there is still a substantial amount of time full of challenges to overcome and goals to achieve."
See the list of winners below.
Entrepreneur of the year
James Barrack
Lifetime achievement award
Stewart Milne
Most promising new business
Texo Group
Business success under three years
SEM Energy
Business success over three years
20/20 Project Management
Innovation award
Ecosse IP
Spirit of enterprise
Wee Hemp Company
Enterprising communities
Sport Aberdeen
Emerging entrepreneur of the year
Ben Leonard
Inspirational mentor of the year
Jonathan Smith