WATCH: Aberdeenshire castle is digitally restored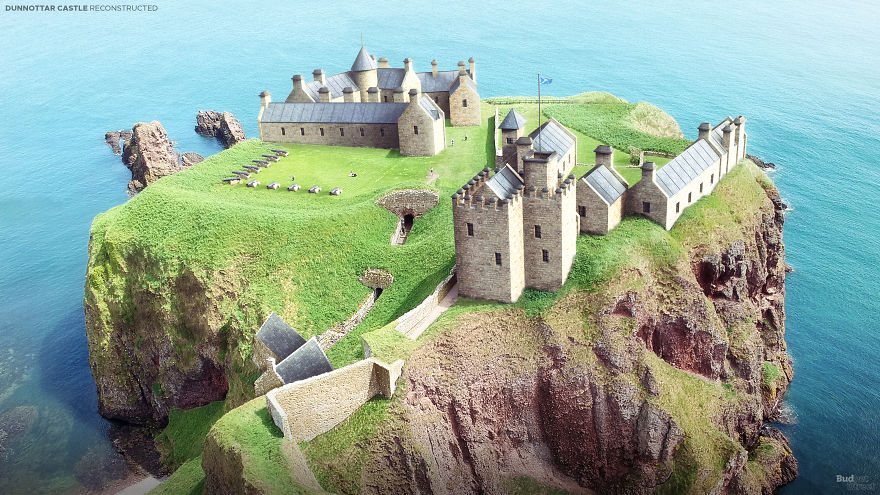 An Aberdeenshire castle has been digitally restored.
Insurance company Budget Direct restored seven European castles – including Dunnottar Castle in Stonehaven – to their former glories.
The firm's spokesman said: "We've chosen seven of the most unique ruined castles of Europe and, working with designers and architects, created a series of architectural renders and reconstruction animations that bring them back to their former glory."
The surviving buildings of the ruined medieval fortress are largely from the 15th and 16th centuries.
The castle is known as the place where the Honours of Scotland, the Scottish crown jewels, were hidden from Oliver Cromwell's invading army in the 17th century.
Click here to see other digitally restored castles.