Strictly a night with the stars in Aberdeen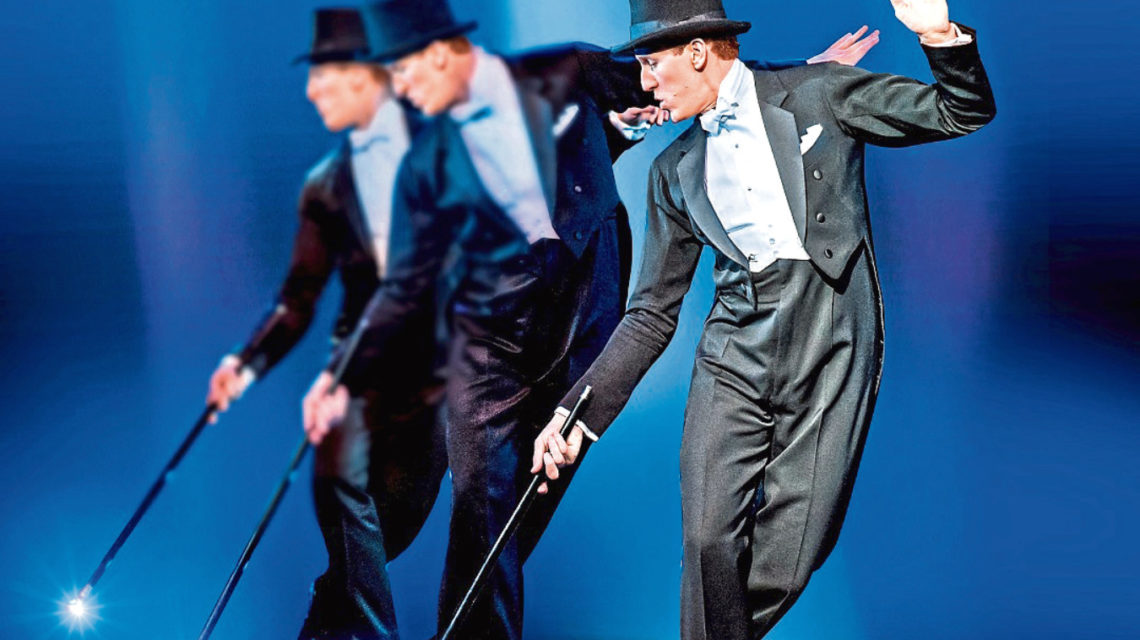 Dance star Brendan Cole is giving a big nod to the cinema with his Show Man tour… which is not surprising when you consider his ultimate ambition.
"I would love a movie role at some point in my life, big or small, even just a cameo. I always think that's exciting. To have, let's say a walk-on part is a pretty big ambition. But I haven't had any calls yet, funnily enough. I don't know why," said Brendan, laughing.
But before he takes off for the silver screen, Brendan – who became a household name with his 15 years on Strictly Come Dancing – is still very much dedicated to the stage.
He hopes to thrill his Aberdeen fans when Show Man arrives at the Music Hall next Wednesday.
"It's a big, old show. We have about 20 on stage – and up to 50 when the choirs come on. We get local choirs to come in for a couple of the really big show numbers, one is the title of The Greatest Showman and the other is La La Land.
"This is my fifth production and the influence is from the movies at the moment – The Greatest Showman, La La Land – these big movies that people love.
"I thought it was time to add that theatrical element to it… with that nod to the movies and in the theatre it makes it a very exciting show to watch. There's never a dull moment, it's full of colour, full of life and high energy dance. The next minute it's very beautiful and romantic, almost sombre in places.
"We pretty much cover all bases. Most people will be coming to see me because they know me from Strictly and we have every genre of dance covered that people know and love from Strictly.
"But there's a lot more than that. I chat throughout, I host and perform and we have a lot of fun on stage and the live band are just phenomenal. We have nine world-class musicians on the stage."
And the former Strictly star hopes the wow factor will continue even as the audience are leaving the Music Hall.
"I want people to be blown away by the production. I want it to be big and unexpected for the punters who come along. I want them to be leaving and saying 'I didn't know I was coming to see that', and be excited by it."
If fans want to see a full-on show with Brendan and his massive cast of talented performers, then they had better snap up tickets for Wednesday – as this will be his last big band tour.
"This is my fifth one and I want to change direction after this," said Brendan.
"It's quite a full thing to put together a production of this size and create a new show. I'm so proud of this show, so proud of all my shows, but I want to take it on a different path. I haven't decided exactly what, but this will the last one with the full, big live orchestra.
It's not the end of touring, but it's time for a new look towards what we are doing on the stage."
Brendan has been massively busy since he left Strictly two years ago with a variety of projects.
"It has been a very full two years. One of the things with finishing Strictly is you never know what comes next. It was a funny old time in my life when I though 'crikey, I hope the phone keeps ringing' and luckily it did.
"Not doing Strictly has opened up so many more doors because the time of doing Strictly takes up five months of your life."
"I've been ridiculously busy. I did a bit of Celebrity X Factor last year. I did that to push myself out of my comfort zone. It was an amazing experience."
Brendan has also recorded a show with Channel 4 which is coming out in April – even if he can't say too much as it is still under wraps.
"It was very intense and I'm very excited for that to come out in a couple of months," he said.
"I would love to talk about it just now, but I can't.
"It was a very exciting thing to film.
"It is a big step away from (how people might perceive me). I won't wearing any sequins on the show, that's for sure."
Brendan considers himself lucky to have had such a varied and glittering career.
"I have done so many different things I thought I would never do and so many things I never thought would be possible over the past 17 or 18 years.
"Things come along all the time and I've been very lucky to have this career. Long may it continue," he said.
And as part of that career, he is setting his sights on ensuring his Aberdeen fans have a brilliant time at Show Man.
"Expect the unexpected and prepare yourself for one heck of a night," he said.
"It's a big show and I am kind of hoping people will want to be up dancing in the aisles."
Show Man is at the Music Hall on Wednesday. For tickets visit aberdeenperformingarts.com