Siberia's Stuart McPhee recognised for his outstanding contribution to hospitality at Virtual Society Awards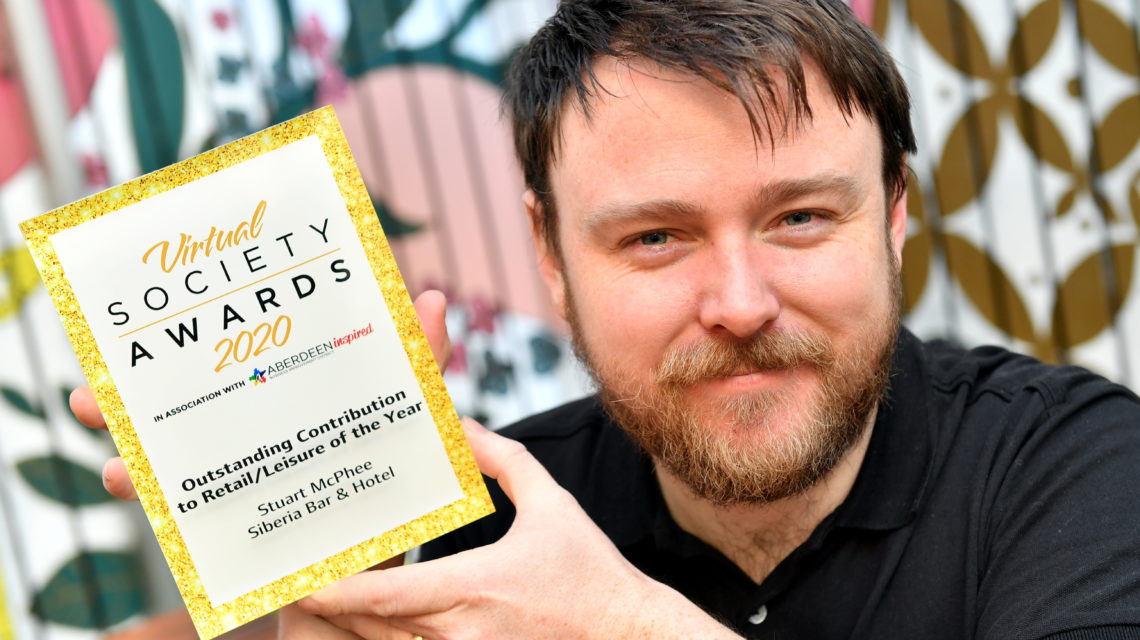 Leading by example and working tirelessly to support Aberdeen's hard-hit hospitality sector, Siberia Bar & Hotel's director Stuart McPhee has been recognised for his outstanding contribution to the industry.
Setting up Aberdeen Hospitality Together with the goal of working together positively with a unified voice, Stuart has been committed to the food and drink industry and hopes the organisation will have a significant long-lasting impact on the Granite City.
Although this group was formed out of a negative situation, Stuart is determined to use it to create a route forward for the thousands of hospitality venues across the city.
Stuart said it was a "very welcome surprise" to have won the accolade at this year's Virtual Society Awards.
He said: "I'm over the moon – it was very nice to be recognised for what we've been doing for the past few months.
"It's been a very hard time for the industry, but we saw a lot of resilient people come together."
Stuart said he really enjoyed watching the online awards ceremony.
He said: "I've never been to any virtual awards ceremony before, but the content was great."
Adrian Watson, chief executive of Aberdeen Inspired which sponsored the award, said Stuart was a very "worthy winner" of the accolade.
He said: "Stuart always leads by example, from supporting his own venue and staff in Aberdeen through to wider hospitality.
"Particularly this year when hospitality continues to face challenges unlike ever before, he has risen to be a voice for the industry through the formation of Aberdeen Hospitality Together and led collaboration with other partners.
"Always staying positive in difficult circumstances, he has also embraced cafe culture in the city centre and represented Aberdeen in a balanced and informed way in the media.
"We would like to extend both our thanks and congratulations to Stuart, a true ambassador for the hospitality sector, and our city."