Self-confessed "trainer head" first to pick up rare trainers from Aberdeen store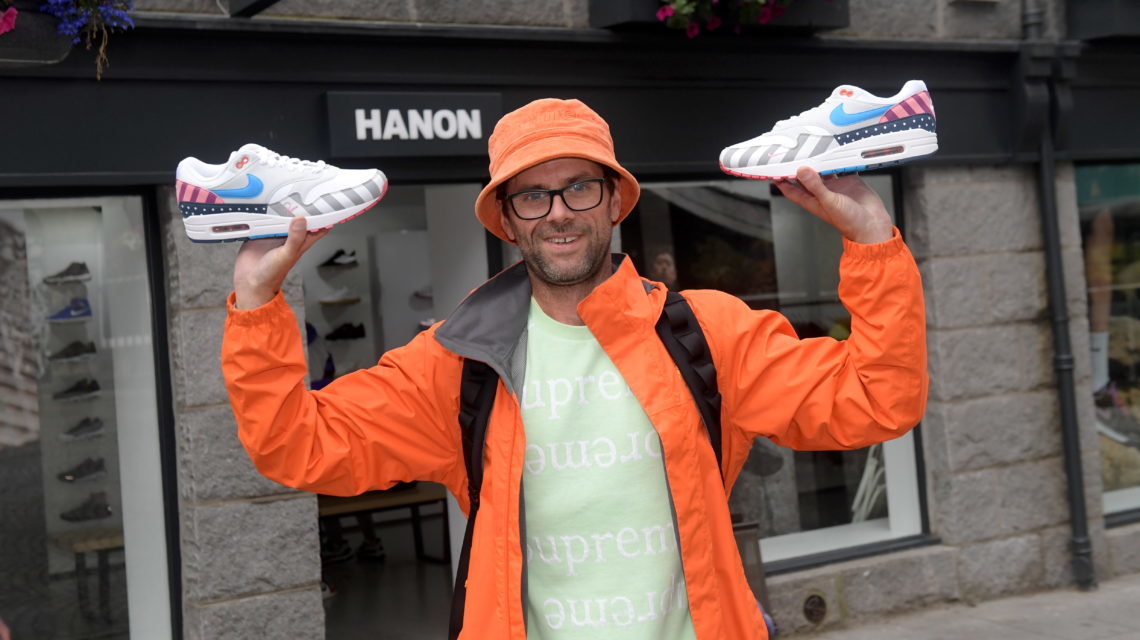 Hundreds of people queued overnight to get their hands on a pair of limited edition trainers but one lucky man was first in line.
Trainer fanatic Richard Barnes travelled up from Leeds to wait in line at Aberdeen independent shoe store Hanon today.
The store is one of a few select retailers in the UK to stock the new NIKE x Parra collection with hundreds queuing outside the shop to pick up a pair.
The 43-year-old said he was first in line to pick up a pair of Nike Air Max 1's for £119 before standing in line again to pick up a second pair.
He said: "I initially arrived at 2am on Thursday and slept outside the store.
"They asked me to leave and come back at 5pm on Friday and kept my space for me at the front of the queue.
"I'm a trainer head. They'll go nicely in my wardrobe at home and I'll take them out once the hype has died down."
The collaboration between NIKE and Dutch artist Parra has been building and it is set to be one of the biggest releases this year.