Grampian Pride parade to hit Aberdeen streets again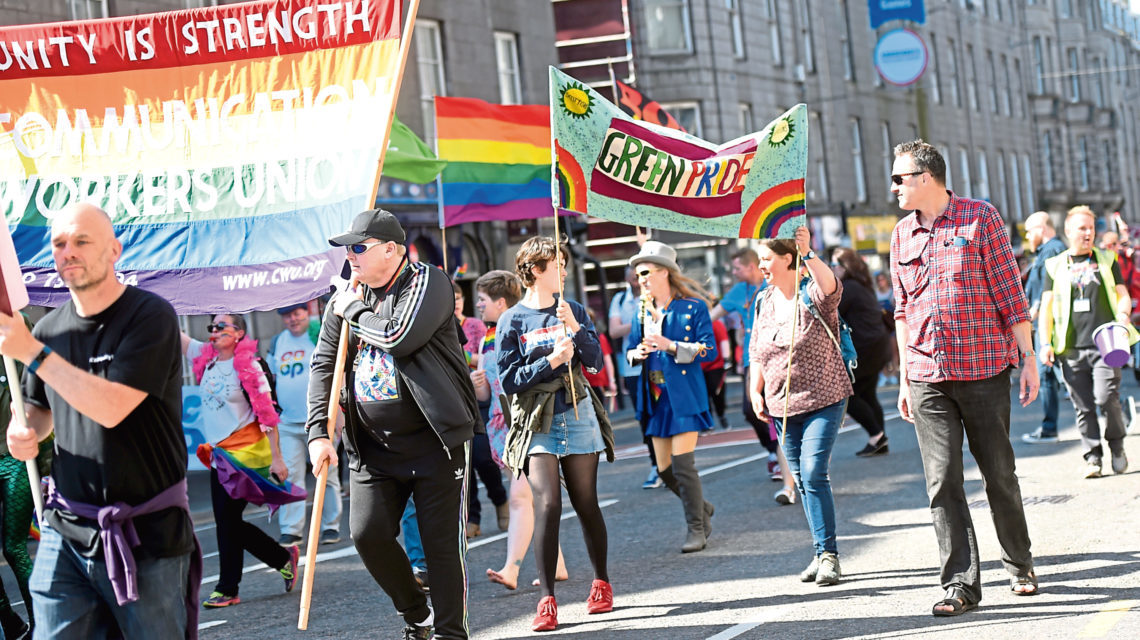 Talks have already been held to organise next year's Grampian Pride festival.
Following on from the success of this year's inaugural parade and village, organisers confirmed that the event will return next year for the second time.
Although still in early stages, organisers said there was excitement ahead of 2019's Grampian Pride.
Thousands of people from across the north-east attended the event in May this year, as Aberdeen-born Hollyoaks actress Annie Wallace led a parade down the city's Union Street.
Tickets for the Pride Village, which saw a range of acts perform, including headliner Sandi Thom, sold out, after more than £50,000 was raised from grants, sponsorship and fundraising events which ensured that the entire event was free to attend.
It was the first event of its kind in the area, after a previous pride parade that was held in the city many years ago was cancelled.
Co-organisers of last year's event Justine Smithies and Deejay Bullock worked hard to bring the event to the city and make it a success, and the committee behind Grampian Pride hopes to replicate this next year.
A spokesman for Grampian Pride said: "The support we received last year was amazing, both from sponsors and the public.
"So many people have already said I couldn't come last year but I'm definitely coming next year."
It's likely that the event will remain the same as last year, with a few tweaks.
The spokesman added: "We'd like to have more food on site, and a dancefloor or disco area, because not everyone wanted to stand in front of a stage for six hours.
"The aftermath hasn't died out.
"People are still talking about it and people are still wearing their wristbands.
"I've noticed as well more same-sex couples holding hands in the streets.
"It's had a knock-on effect that we wanted to see in the city, and it's definitely done that."