North-east fish & chip shop owner flies to Japan to serve up suppers for Scottish Rugby team and fans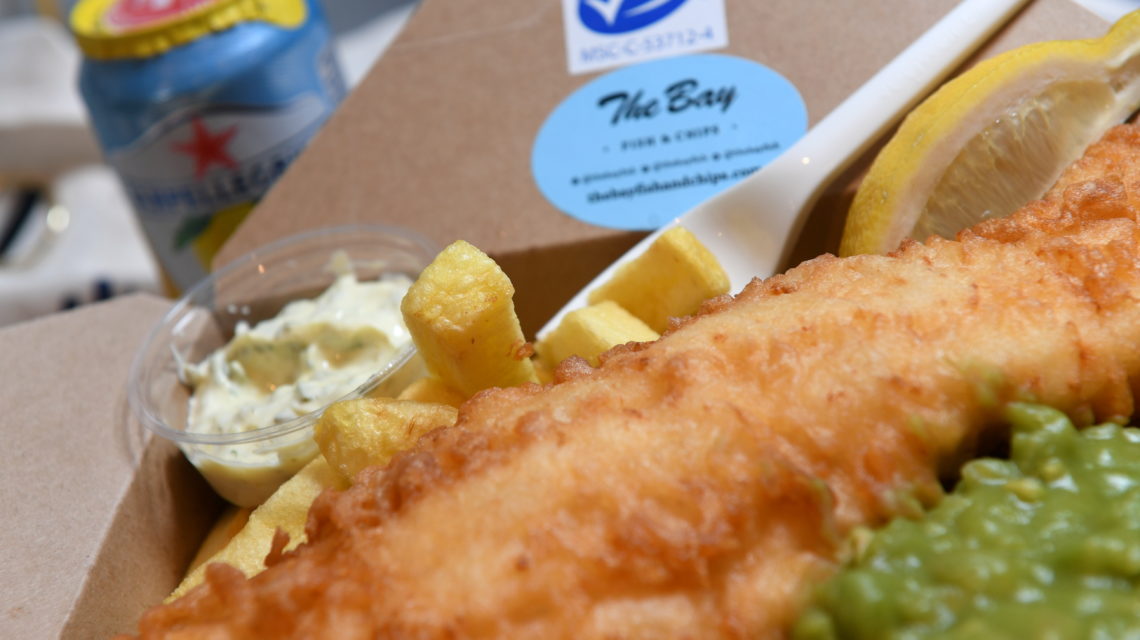 A north-east fish and chip shop owner has touched down in Japan to serve up his award-winning suppers to the Scotland Rugby team and fans.
Calum Richardson who runs The Bay Fish & Chips in Stonehaven sent out his secret batter mix and North Sea haddock to give locals and rugby supporters a taste of Scotland.
This is his ninth visit to Japan with his brand which prides itself of sustainability.
The businessman and his girlfriend Viktorija are set to attend a special event in Yokohama this evening where guests will hear from Scottish Rugby representatives and meet some of the Scotland rugby players and coaches ahead of Sunday's match when they play Ireland.
The couple will stay in Yokohama in the run-up to the game and will be cooking at various fans' events and during the match. He has shipped out his secret batter mix and North Sea haddock caught by the Peterhead trawler Budding Rose, skippered by Peter Bruce to serve up.
They have already attended a special reception at the British Embassy in Tokyo earlier in the week where they rubbed shoulders with fashion designer Kansi Yamamoto, the Scotland team and more, and Calum will also cook for dignitaries, World Cup stars and other guests at a ­reception hosted by Scottish ­Development ­International.
Speaking to the Daily Record from Tokyo, he said: "There will no prouder moment than cooking for my home nation.
"Hopefully Team Bay will be fuelling Team Scotland when they face Ireland in their opening match on Sunday.
"The Japanese have created a 'Bay On The Road' for me to use at the venue. Our fish and chips is the perfect way to soak up that Japanese beer and sake."
Calum's first trip to Japan came off the back off him winning the title of the UK's Number one fish and chip shop in 2013.  He was flown out to serve up dishes at the Hankyu ­department store's annual British Fair where he served over 10,000 fish suppers.
Later today Calum will speak with Ally McCoist on talkSPORT, one of the biggest sports radio stations about his trip.
The Bay Fish & Chips was rated as one of the world's best food ­destinations by Lonely Planet.