North-east charity teams up with local creatives to drive fundraising efforts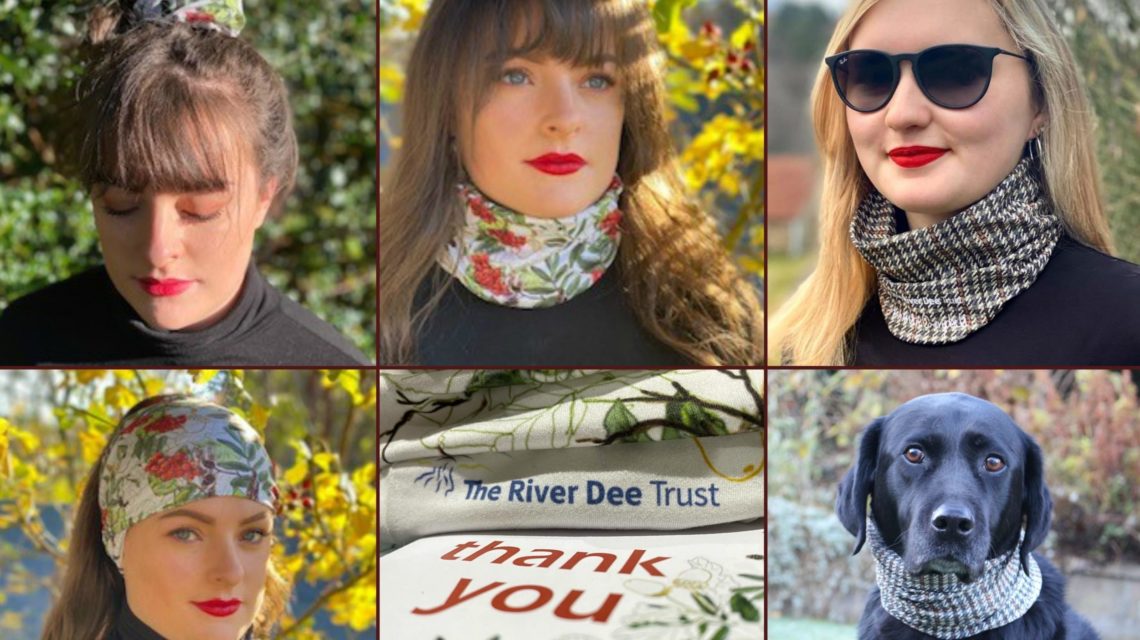 A north-east charity has teamed up with a local designer and artist to help drive their fundraising efforts.
The River Dee Trust has produced two eco-friendly buffs, which are on sale in time for Christmas.
Made from recycled materials, the buffs have been designed by two talented and creative supporters – traditional fabric designer and weaver, Araminta Campbell, and charity trustee and artist, Mel Shand.
Araminta's River Dee tweed design features on one of the buffs. The tweed was inspired by the colours of the river at the February opening of the fishing season, while the Shepherd check design has a rich palette of auburn browns with contrasting teal blues and greens.
As for Mel's Living River design, used for the second buff, this was created to symbolise the Trust's Million Trees fundraising campaign and features the native flora of Deeside.
The Trust's campaign is one of the most ambitious nature restoration projects in the Cairngorms, which aims to plant one million trees in the upper Dee catchment.
The project will restore one of Scotland's most stunning landscapes – which has been lost for 2,000 years – and help safeguard the future of iconic Atlantic salmon populations.
Mel said: "It has been a tough year for charities, and we have had to be more creative in our fundraising efforts to help ensure the Trust can progress the vital restoration works for the river, its wildlife and the local communities.
"We hope these buffs capture the public's interest and look forward to seeing them modelled on Deeside and beyond."
The buffs are £15 each and can be purchased here.
For further information, call 01339 880411 or 07879 691306.