North-east businesses cooking up success are honoured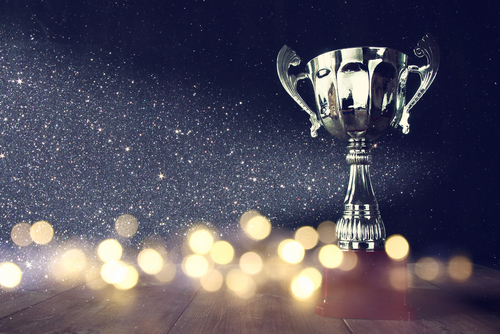 A prestigious food awards live streamed its awards show.
Organised by Opportunity North East (One) and Aberdeenshire Council, the North East Scotland Food and Drink Awards 2020 aimed to virtually connect the food and drink community.
Hosted by radio presenter Euan McIlwraith online yesterday, the ceremony was originally set to take place on March 19 at The Chester Hotel, but had to be cancelled due to the coronavirus outbreak.
Now in its 30th year, The North East Scotland Food and Drink Awards included 13 different categories spanning the breadth of the industry.
Patrick Machray OBE, vice-chairman of One, said: "Despite these difficult times, Aberdeenshire Council and One were keen to take a moment to celebrate and support the businesses in Aberdeen, Aberdeenshire and Moray who entered the 2020 Awards.
"There were strong entries across all categories this year, underlining the breadth and quality of businesses in the sector in north-east Scotland.
"We hope that by taking a moment to celebrate some of the brilliant producers in the region we can remind each other of the drive, innovation and achievements that make food and drink such an important part of our economy."
Brew Toon was awarded the first accolade; its M'ango Unchained beer was named the Most Successful Product from the 2019 Awards.
While The Teasmith Spirit Company's Broich Single Estate Gin won the Best Distilled Product award, Sutherlands of Portsoy's Traditional Smoked Salmon cured with Glenglassaugh Torfa Whisky was the winner of the Best Foodservice Product category.
Mackie's of Scotland received an accolade to celebrate its business growth and Lost Loch Spirits Ltd virtually picked up the Food and Drink Tourism Experience award for its Lost Loch Spirits School.
Jane Mackie, owner of Rora Dairy, said she was "absolutely thrilled" to win the award for the best young business.
She said: "The award will make a great different to our business because it celebrates all the hard work we have done.
"At the moment, we are focusing on keeping our customers happy because it is a very difficult time for everybody."
---
2020 Award Winners
MOST SUCCESSFUL PRODUCT
Brew Toon – M'ango Unchained (Mango IPA)
BEST RETAIL PRODUCT (small businesses)
Forest Farm – The Organic Dairy – Handcrafted Artisan Gelato & Sorbet
BEST RETAIL PRODUCT (large businesses)
International Fish Canners (Scotland) Ltd – Sainsbury Taste the Difference Hot Smoked Mackerel
BEST BREWED PRODUCT
WooHa Brewing Company – Speakeasy Champagne Beer
BEST DISTILLED PRODUCT
The Teasmith Spirit Company Ltd – Broich Single Estate Gin
BEST FOODSERVICE PRODUCT
Sutherlands of Portsoy – Traditional Smoked Salmon cured with Glenglassaugh Torfa Whisky
BEST YOUNG BUSINESS
Rora Dairy
FOOD & DRINK BUSINESS GROWTH AWARD
Mackie's of Scotland
BEST FOOD & DRINK TOURISM EXPERIENCE
Lost Loch Spirits Ltd – Lost Loch Spirits School
INVESTING IN SKILLS DEVELOPMENT
Donald Russell Ltd
INNOVATION AWARD
Farmlay Eggs – Automated Tray Hygiene System
EXPORT BUSINESS OF THE YEAR
Mackie's of Scotland
THE SUSTAINABILITY AWARD
Forest Farm – The Organic Dairy – Soil to Sale Sustainability