New restaurant planned for ex-bingo hall in Aberdeenshire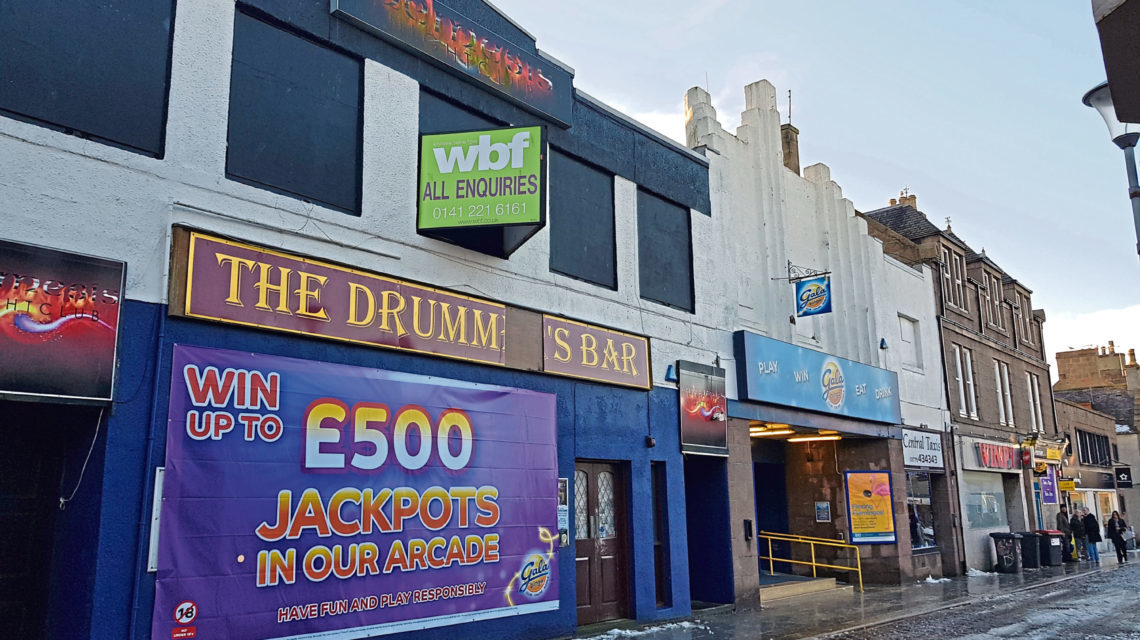 Plans to turn a former bingo hall in Aberdeenshire into a restaurant have been given the go-ahead.
A planning application was submitted to Aberdeenshire Council earlier this year to redevelop the Marischal Street site in Peterhead.
The building has lain empty since the bingo hall closed in early January this year.
Proposals would see the ground floor of the building transformed into a restaurant with a large multi-purpose function room.
Council planners have approved the application, arguing it should not have any "adverse impacts" for the surrounding area.
They added the plans could be seen as an opportunity to increase town centre employment opportunities and to attract more people to the town centre.
Peterhead councillor Stephen Calder welcomed news the building would be brought back into use.
He said: "It's good that it's going to be used again.
"It used to be a cinema and it's in an Art Deco building and then it was turned into Gala Bingo.
"If it's going to be a restaurant that's good as it will bring people into the town hopefully."
The premises – situated opposite the shopping centre known as Drummers Corner in the heart of the town – was originally built as an Art Deco cinema.
A planning statement by Bennett Developments and Consulting, agents for the application, said the plans would see the creation of a "quality restaurant".
It added: "It is understood that the property has been vacant for almost a year so this proposal represents an opportunity to regenerate the property and to deliver a quality restaurant and a fine dining experience.
"The increased activity generated by the new restaurant will contribute to the street scene by animating the area, in the process helping to provide a safer and more welcoming environment through the presence of more people.
"This will be particularly true in the darker nights when the splay of light from the premises will further the feeling of wellbeing."
Under the proposals, the other two floors of the building would remain unaltered.
Access to the restaurant would be via the existing main doors direct from Marischal Street and would lead into linked foyers off of which are the male and female toilets.
The kitchens would be off to the right, while on the left would be a bar and sitting area where customers can enjoy a drink while waiting to be seated.