Thousands turn out for Stonehaven's Midsummer Beer Happening festival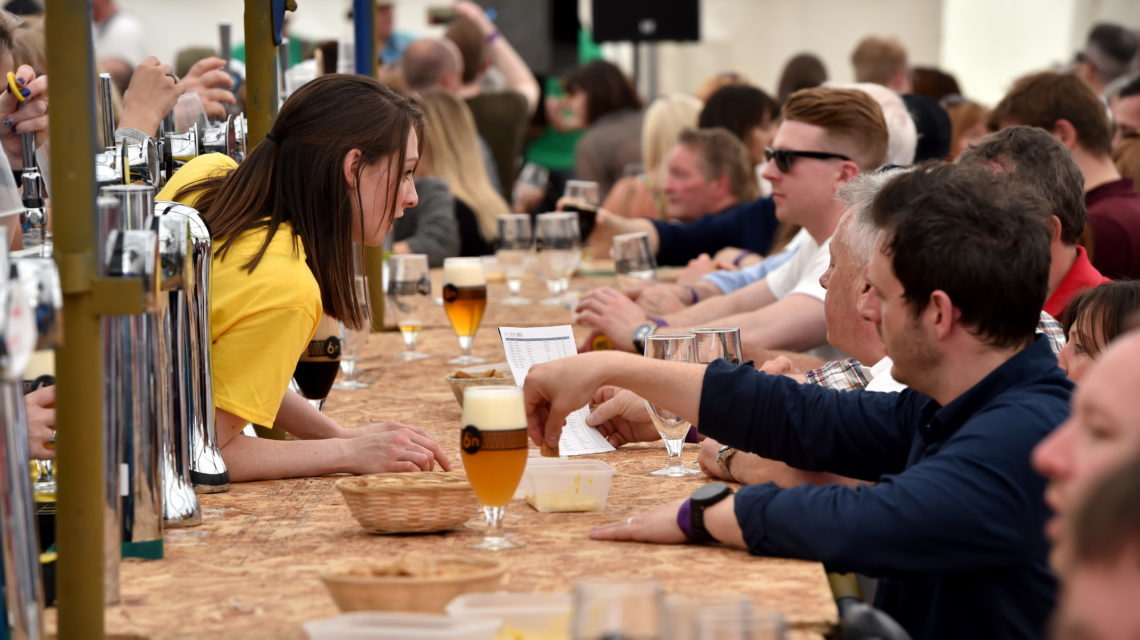 Organisers behind the Midsummer Beer Happening festival are hailing this year's event their "best yet" after 5,500 visitors came to enjoy the festivities.
The north-east beer festival in Stonehaven, which was initially known as the Stonehaven Real Ale Festival when it launched in 2009, raised more than £29,000 for a host of local good causes.
Taking place from Thursday to Saturday the festival has raised £125,200 for different charities since launching.
Organiser Robert Lindsay said: "This year's Midsummer Beer Happening was the best yet, with a never-ending flow of great beer, fantastic award-winning food and some absolutely brilliant bands.
"The atmosphere was just great with everyone enjoying what was basically a three-day party.
"Everyone at the Misdummer Beer Happening had a smile on their faces from the moment they entered our marquee to the moment they left."
Money raised will now go towards the Stonehaven Sea Cadets, Stonehaven Amateur Swimming Club and local services of Alzheimers Scotland with each branch receiving £8,000.
Meanwhile, £1,000 will be given to Stonehaven Cycling Club, Mackie FP Rugby Club, Pillar Partnership, and Strive – the local fundraisers for rugby legend Dodie Weir's charitable organisation while Stonehaven Lion will receive £750.
For more on The Midsummer Beer Happening click here.