JG Ross Inverurie coffee shop re-opens after refurbishment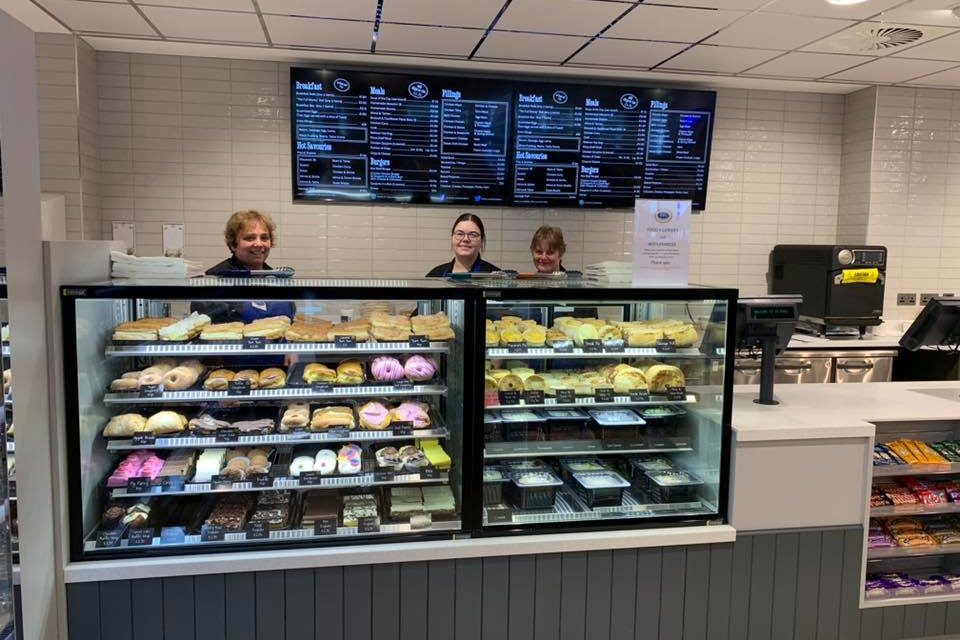 JG Ross' coffee shop has reopened in Inverurie's Highclere Business Park in Inverurie with a "modern, relaxed and appealing" new look.
The popular coffee shop, which closed in Janauary for the refurbishment,  was in good condition and operating well, but owner Graeme Ross felt its layout could be improved.
Graeme said: "From the initial planning outline to competition, it took around 12 months. We spent a lot of time researching the market to look at trends, layouts, colours and developed 3D visuals to ensure as much as possible we got it right.
"We set out to create a more modern relaxed coffee shop area that would appeal both to families and friends."
Now, JG Ross' coffee shop has a selection of seating styles including booths, tables and chairs and bench and bar stools.
Graeme and his team also introduced a new menu. Guests can look forward to trying a wider range of indulgent cakes and deserts. In addition, there will be more vegetarian, higher protein and healthy choices too.
Graeme said: "We spent a lot of time reviewing our menus, introducing new suppliers with the aim of creating a 'wow' factor.
"The seating, the colours, crockery, lighting, menus, takeaway section, Mackie's ice-cream, grab n go, fresh meat, chocolates and cold pressed drinks all work fantastically well together.
"We also wanted to retain the fun family element which as a business we feel is so important.
"We are absolutely delighted and immensely proud of the end result.
"Feedback has been fantastic. The first reaction was typically a sharp intake of breath followed by a 'wow, I didn't expect it to look that good'."
Click here for more food and drink news.