'I'm a Celebrity' mum can't wait to get back in the 80s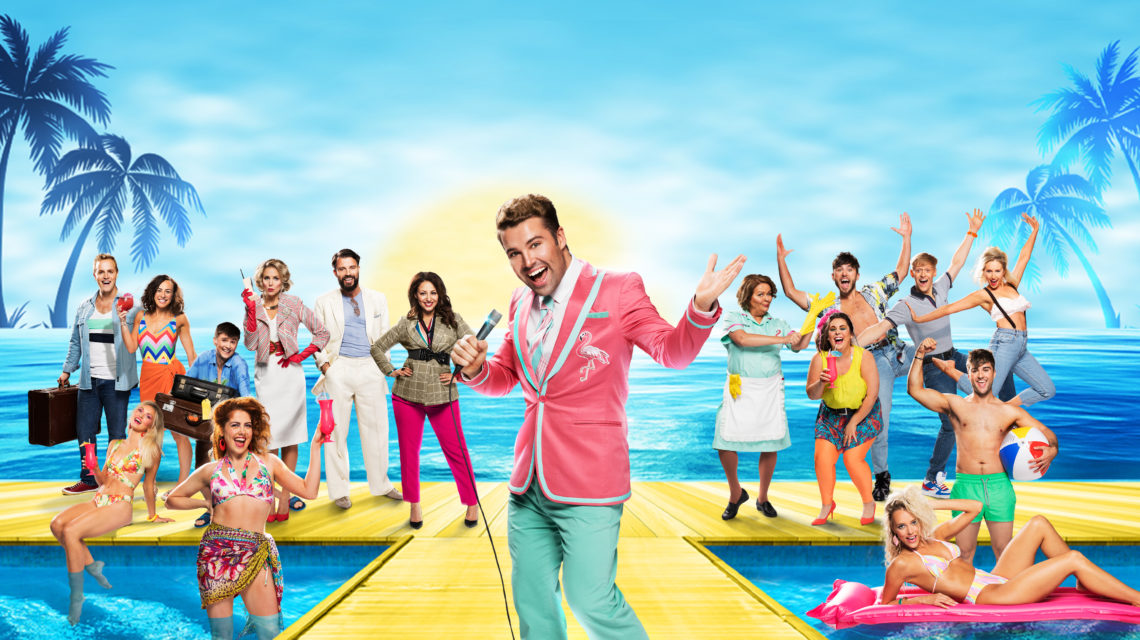 Many of us watched the bushtucker trials on I'm A Celebrity… Get Me Out Of Here through our fingers, but Kate Robbins had more reason for doing so than most.
After all, that was her daughter, Emily Atack, front and centre of some of those hair-raising exploits.
And Kate has admitted it was "agony" waiting for her actress daughter to come out of the jungle after the pair had an emotional on-screen reunion in the camp in the final stages of the show, which had millions of viewers welling up.
She has since spoken of her pride about how Emily, who came second to football legend Harry Redknap, won the hearts of the nation by "just being herself".
Although Kate says she wouldn't be averse to the challenge of the jungle.
"God yeah, I'm up for anything like that, me," she said – although she's not heading for the jungle, but making a trip back to the 80s instead, in Club Tropicana The Musical which will arrive at His Majesty's Theatre in February.
It's an era that Kate has good reason to remember fondly. She represented the UK in the Eurovision Song Contest, had a Top 10 single, landed a role in Crossroads, starred in her own TV series and provided many of the voices in satirical puppet show Spitting Image – including Margaret Thatcher.
"The 1980s was the most important decade of my life," said the actress and singer, perhaps still best known for her impressions of the rich and famous.
Which means she's delighted to be making a trip back in time with Club Tropicana, a celebration of the decade of big hair, shoulder pads, mobiles like bricks – and hit after chart-topping hit from bands including Culture Club, Wham, Frankie Goes To Hollywood and A-ha.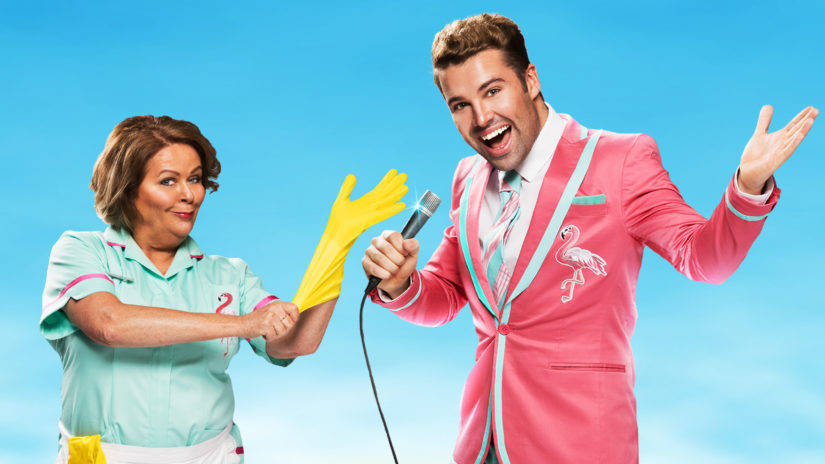 Kate said: "When they said I could do some impressions as Consuela I thought, 'What a great opportunity to do a sort of Mrs Overall meets Manuel from Fawlty Towers, so that's what I did. I thought, 'I'll just be very silly with it'."
She added she was delighted to be creating an entirely new role, especially being given free reign, for the show, which will also star X Factor winner Joe McElderry, ex-EastEnder Neil McDermott and former Sugababe Amelle Berrabah, making her musical theatre debut.
Having had a holiday home in Spain for the last 20 years certainly seems to have given Kate extra insight into the role of Consuela, who is pivotal to the story of lost – and found – love for a young couple in a Spanish resort.
"I know the way the Spanish people speak and I decided to make her bad-tempered, based on a lady I know in Spain. I based the gruff voice on her but I also bring all those years of going to Spain to the character and, as I said, it's lovely because I get to do impressions throughout the show."
Those impressions include the late Cilla Black, and although Conseula doesn't get to sing it, Cilla's theme song from Surprise Surprise features in the show, which only seems fitting, especially as Robbins wrote it for the Liverpool singer.
"I'm thrilled my song is being used," she says, recalling, "Cilla had been to my house with Paul McCartney, who is my cousin, when I was a tiny little girl, but I only really met her when I got commissioned to do that song.
"They asked for a song for Surprise Surprise that Cilla could walk towards the camera and start singing to everyone at home…
"So I sang the demo slightly in her voice. I think that's why I got the job."
That was just one highlight that made the 80s very special for Kate. She recalls: "1980 was very important to me because it was the year I did my first television. I represented the UK in the Eurovision Song Contest. I was in a group called Prima Donna, there were six of us, and we went to The Hague and came third."
A year later, while playing Kate Loring in the soap Crossroads, Kate released More Than In Love and found herself at No 2 in the charts.
"Michael Jackson beat me to No 1 with One Day In Your Life and although I sold half a million records I was a one-hit wonder so I went back into doing backing vocals for other people."
By 1985, however, Robbins was back on top with not one but three TV series in succession.
"In 1985/6 I did The Kate Robbins Show, then Kate and Ted Show with my brother, and Saturday Gang with Gary Wilmott."
All highlighted her natural ability to mimic people with hilarious results, which resulted in a spell providing the voices for Spitting Image.
"You know, the Eighties were everything to me," she said.
Club Tropicana The Musical will be at His Majesty's Theatre from February 11 to 16