High fashion comes to the north-east as top names from the industry attend The Fife Arms' Fashion weekend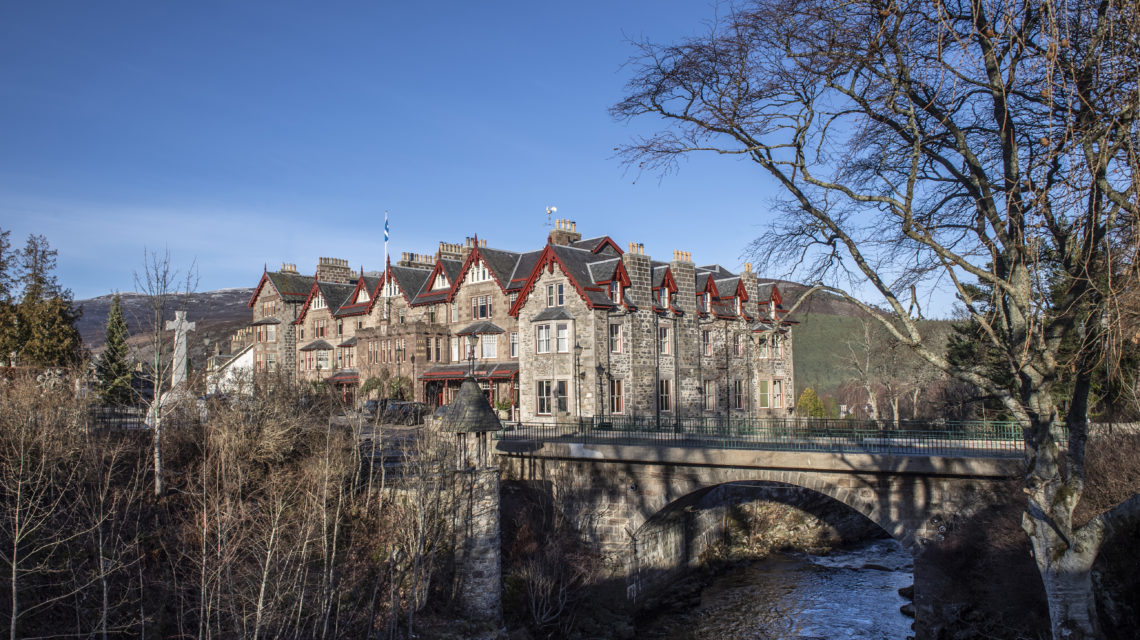 High fashion will come to the north-east next month when a leading hotel hosts its Fashion Weekend.
The Fife Arms in Braemer will host the fashionable affair from November 8 to November 10.
Over the weekend the village of Braemar and The Fife Arms will host a stellar cast of names from the world of fashion, led by Justine Picardie, editor-in-chief of Harper's Bazaar, renowned fashion writer and best-selling biographer of Coco Chanel.
Justine will be joined by Scottish fashion designer Christopher Kane and Oriole Cullen, curator of fashion and textiles at the V&A, fresh from curating the sell-out Christian Dior: Designer of Dreams. Edinburgh textile designer Araminta Campbell who designed the tartan and tweed for The Fife Arms will also join the ticket as will Mhairi Maxwell the assistant curator at the V&A Dundee.
In a series of conversations on Saturday November 9 and Sunday November 10, the speakers will explore the extraordinary connections between the village of Braemar and The Fife Arms.
Scotland and high fashion have long been a source of mutual fascination an inspiration.
Central to this story is Frances Farquharson a former editor of Harper's Bazaar (1939-1945) who married Captain Alwyne Farquharson, owner of Braemar Castle and Laird of Invercauld.  A huge fashionable figure in her day, Frances invited her glamorous friends to stay in Braemar. One of these was Elsa Schiaparelli, the Italian fashion designer best known for her collaborations with leading artists and surrealists such as Man Ray, Marcel Duchamp and Salvador Dali which resulted in fabulous pieces including a hat in the shape of an upturned shoe and a dress with a large lobster painted on its skirt.
It is in homage to Schiaparelli's fascination with Braemar and its surroundings that The Fife Arms' cocktail bar is named Elsa's – with evocative black and white photos of Elsa by Man Ray on the walls.
Saturday 9 November:
Fashion, The Fife Arms and Frances Farquharson – 11am to 12.30pm – Braemar Village Hall
Justine Picardie and Oriole Cullen in conversation followed by audience Q&A.
Justine and Oriole will discuss the pivotal role played by Frances Farquharson in bringing haute couture to the Highlands.
The Highlands and Haute Couture: How Fashion and Scotland Inspire – 4-5.30pm – Braemar Village Hall
Christopher Kane, Justine Picardie and Oriole Cullen in conversation followed by audience Q&A.
From Elsa Schiaparelli to Coco Chanel and Christian Dior, Scotland has long been a source of inspiration for creative visionaries. Scotland's most celebrated fashion designer joins the expert panel to discuss the enduring influence of his country on his work.
Sunday 10 November: Braemar Village Hall
Tartan, Textiles and Scotland's enduring influence on Fashion and Design – Noon – The Fife Arms
Araminta Campbell, textile designer, Mhairi Maxwell, Assistant Curator, the V&A Dundee and special guests in conversation, followed by audience Q&A.
Aberdeenshire-born textile designer, Araminta Campbell, and Mhairi Maxwell will discuss the pivotal role of Scottish textiles in the fashion world.
Tickets for the talks are priced at just £6 per person per event. For more information, click here.