Aberdeen salon wins at inaugural Scottish Beauty Awards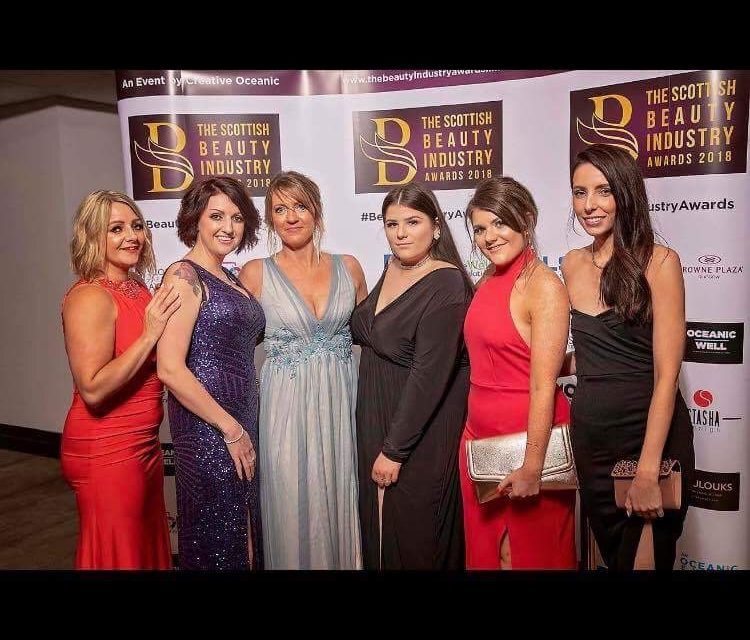 An Aberdeen salon has won a prestigious accolade at the Scottish Beauty Industry Awards 2018.
Essence Hair Studio was awarded the title of Five Star Salon North at the inaugrual awards which took place on Sunday at the Crowne Plaza Glasgow Hotel.
A celebration of the Scottish beauty and aesthetic industry, the awards showcase and reward the growth of the beauty sector and the success of the professionals working within it.
Salon owner, Allie Bensley, said: "We had a great night at the Scottish Beauty Awards in Glasgow. There was a fantastic atmosphere.
"We feel completely overwhelmed having won five star salon for the North which incorporates the Grampian area and the Highlands.
"We are a really close team at Essence and always work to the highest of standards, so to be recognised by the Scottish Beauty Awards brings an amazing feeling of achievement.
"Winning this category is just fantastic and makes all of our hard work so worthwhile. I would like to thank all of our clients who have supported us, they really are the best."
The black-tie event was hosted by STV presenter, Zara Janjua, who handed over 28 awards to the deserving winners.
Irfan Younis, CEO of event organisers Creative Oceanic said: "We are delighted to have welcomed and rewarded some of the top contenders in the Scottish beauty industry.
"The winners are a true reflection of the high professional standard and breadth of talent that exists in Scotland.
"All our finalists and winners should feel very proud of themselves because it is their clients who got behind our nomination process to vote for them. That success is exactly what we aimed to celebrate at the ceremony.
"It was undoubtedly a memorable and inspiring night and we would like to congratulate all finalists and winners one again for their amazing achievements."