Emeli Sande makes an Aberdeen girl's dream come true by singing with her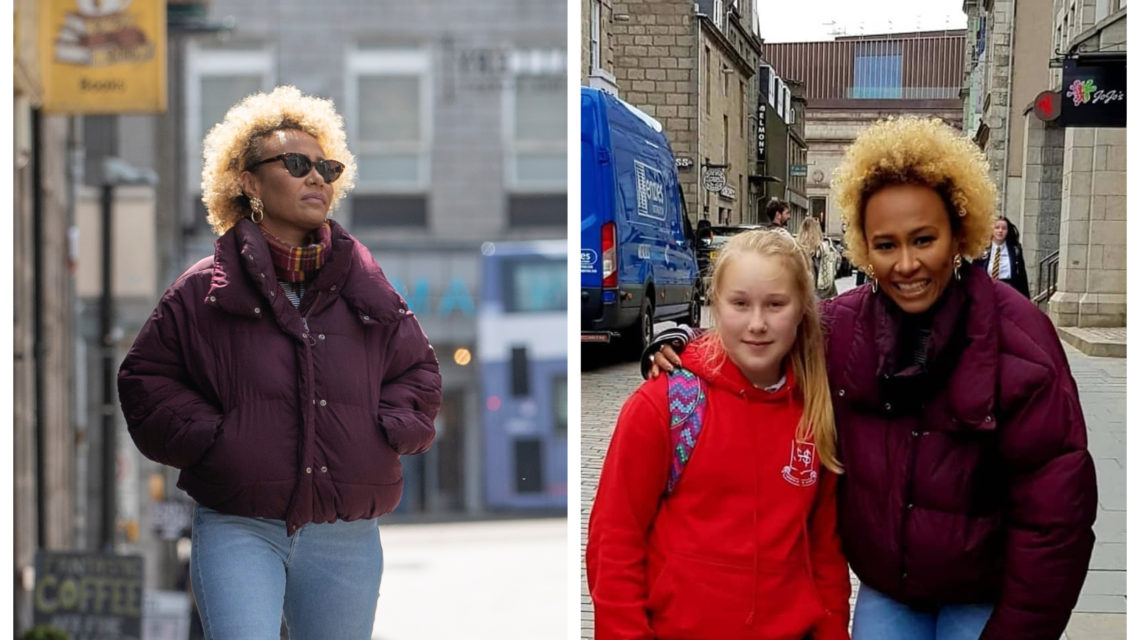 Emeli Sande, who has returned to her north-east roots in a bid to find street performers as part of a new TV series, has already made one local girl's dream come true.
Young Aberdeen singer Nicole, 11, met Emeli Sande on Belmont Street and sang Read All About It with Emeli in Books and Beans. See the video below.
Nicole, who recently won two awards at Aplauz Festival  − a Polish music festival for young talents in Peterborough – said it was "the most beautiful day in her life" and she still couldn't believe what happened.
Emeli said on Instagram: "It was so so lovely to meet you and your beautiful family!
"It was so inspiring to see and feel your love for singing! Keep going!
"Congratulations on your new trophy! …."
Emeli also wrote a note to the young talent, which can be seen below.
The award-winning artist, who was brought up in Alford, was seen talking to local buskers as part of the BBC Scotland series Emeli Sande's Street Symphony.
She is on the lookout for five street performers to join her with the BBC Scottish Symphony Orchestra next month. Click here to read more about the new BBC series.
For more music news and features, click here.