Cooperation is name of the game at Aberdeen bar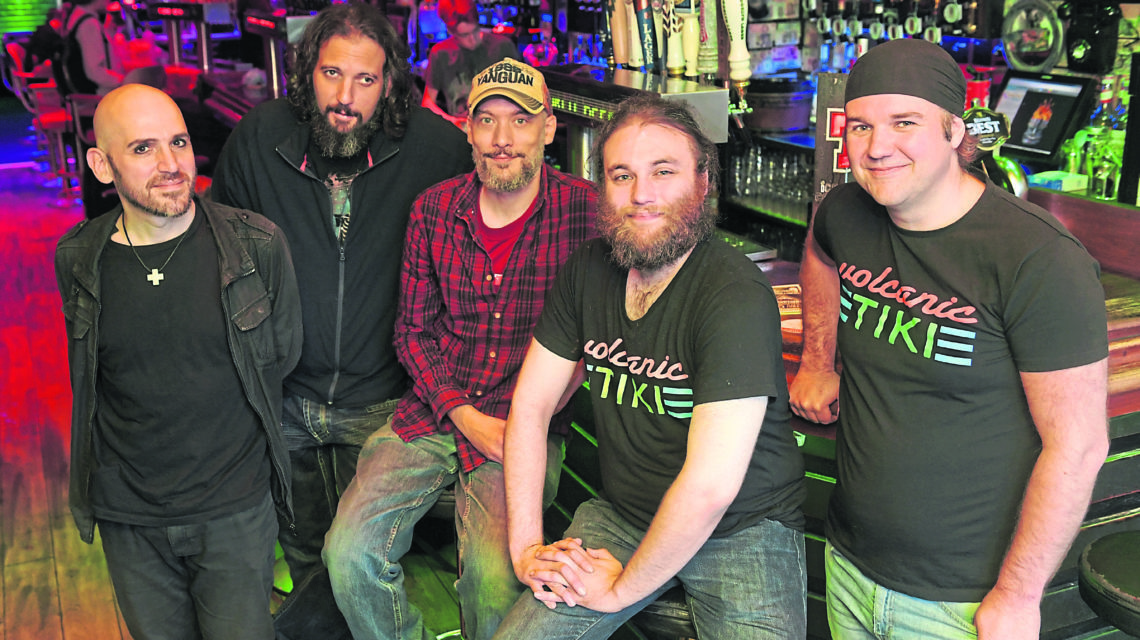 A city bar has given last orders to traditional business structures – and will now start operating as a workers' collective.
Self-described "Tiki dive bar" Krakatoa, on Aberdeen's Trinity Quay, has transformed from a for-profit business to a co-operative called Black Cat Worker Collective.
The new model is non-hierarchical – meaning all staff, no matter their former title, will become equal "members" of the team.
So far Black Cat comprises four full-time members and three more who are undergoing training in skills such as autonomy and collective responsibilty.
The bar will also no longer operate for profit – any money it now makes will be allocated towards the group's "community profit", in a bid to boost the local music scene.
Former owner Craig Adams, also known as Flash, is a founding member of the workers' co-operative and admitted the change had been a long time coming.
He said: "It's finally come into fruition, we've been working on the idea for three years now, just learning on how to get organised.
"I'm massively excited, it's something I have wanted to do for a long time.
"We really want to support the local music scene. The number of co-operatives have been increasing and once we have learned how it all works, we can show others.
"Black Cat exists purely to benefit the local community, provided there is sufficient support for it the bar will be around for as long as people want it to be."
It is hoped the new collective will particularly support smaller bands just starting out.
Flash added: "All great bands and all music starts out being played in small, local bars so we want to keep that opportunity for Aberdeen bands or any other bands that travel into the city.
"We want the building to be there for future generations.
"The city is still in the grip of a god-awful recession and this is just our way of showing solidarity with the cash-strapped."
Fellow member and DJ Jim Waugh said: "It's very exciting and I really agree with all of the ideology behind the model. It's great to be working somewhere where everyone is treated equally."