Contemporary artwork now on view at Aberdeenshire castle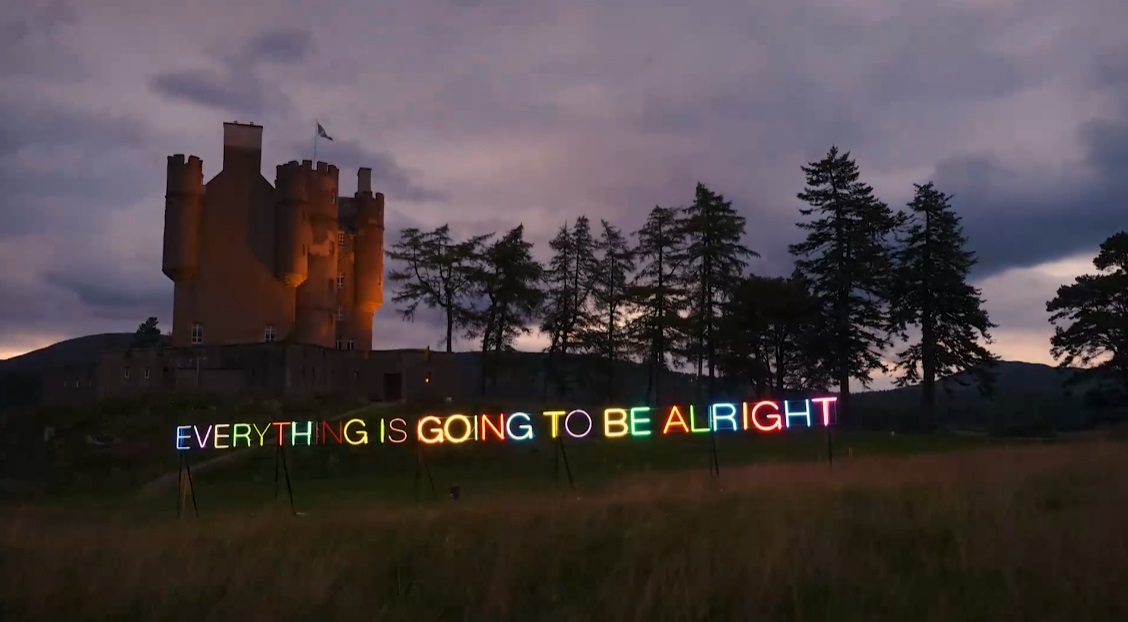 An eye-catching contemporary artwork is now on view at a popular Aberdeenshire castle.
British artist Martin Creed has unveiled a new neon artwork at Braemar Castle.
The large-scale sign, which reads "Everything is going to be alright", was created to celebrate the reopening of The Fife Arms hotel.
Martin Creed said: "I was thinking about how if someone offers you a few words of comfort when you are distressed – even if the words are empty because there is not anything to back them up, it can be comforting.
"No one can say everything is going to be alright, but despite that, many times in my life I have been very comforted by people saying something like that to me.
"I hope that everything is going to be alright."
The Fife Arms' spokesman said: "Over the next couple of months we are combining our passion for art and Scottish culture in a magnificient way to celebrate being open again.
"The celebrations began this evening with the unveiling of a new neon artwork from Hauser & Wirth artist Martin Creed in the grounds of Braemar Castle, just a 5-minute walk from the hotel."
---
Given the current Covid-19 lockdown in Aberdeen city, please make sure you're adhering to Government guidelines when visiting the castle.