City of Aberdeen Distillery pledges support for Virtual Society Awards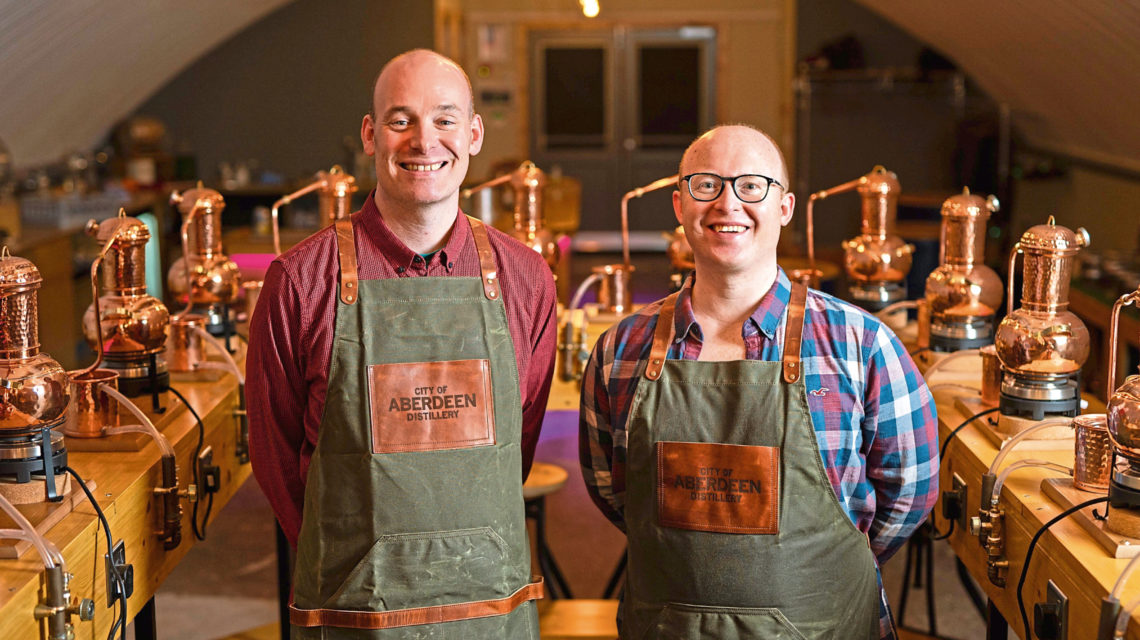 Aiming to celebrate other local businesses, City of Aberdeen Distillery has pledged its support for the Virtual Society Awards.
Restoring the distilling tradition in Aberdeen after 75 years, City of Aberdeen Distillery owners Alan Milne and Dan Barnett are passionate about the flavour experiences they bring to the city with their small batch, Granite City-distilled London Dry and fruit gins.
Head distiller Alan said the duo were "delighted" to be sponsors of the Restaurant/Cafe of the Year category.
He stated: "It's important to recognise those businesses offering excellence in local food and dining experiences, along with the appreciation of all the hard work and passion that goes into making their restaurant or a cafe a success.
"There has never been a more important time for local food and drink businesses and we look forward to celebrating why support local is often the best way to discover the hidden authenticity and experiences that exist on our doorsteps and perhaps show that Aberdeen can be considered as one of the best places in Scotland to visit."
Innovating and adapting their business when the pandemic struck in March, Alan and Dan supplied hand sanitisers to local GP surgeries free of charge and offered discounts to NHS staff and other healthcare heroes. The owners of the Palmerston Road-based distillery also took part in a range of virtual events – including the north-east's biggest food and drink festival Taste of Grampian.
In addition, the firm launched its new Scottish Bramble Gin as well as a collaborative spirit with north-east mixologist The Wandering Bartender – The Wandering Gin, and new personalised glasses, too.
The City of Aberdeen Distillery currently offers a number of tour vouchers for its Gin School experiences and hampers, which would make wonderful presents for drinks-lovers this Christmas.
Visit www.dctevents.com/event/societyawards/ for more information and to register to watch the awards ceremony