Russian group looking for Aberdeen youngsters to take part in theatre project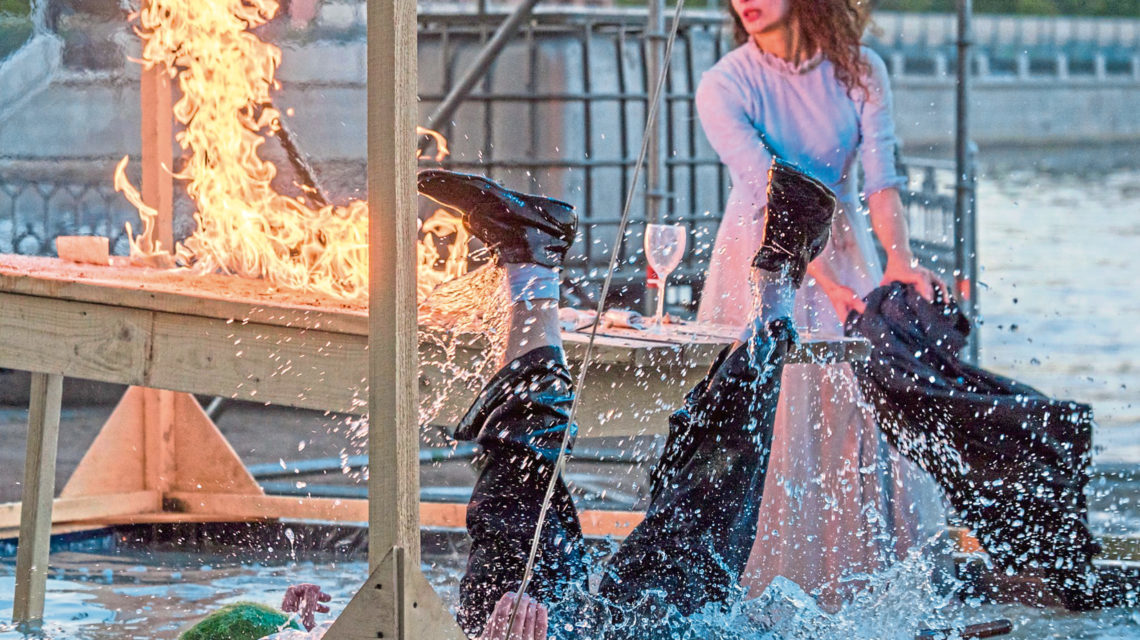 A Russian theatre group will swap the metropolis of Saint Petersburg for Aberdeen as it searches for young people across the north-east to help in a dramatic art project.
Internationally-acclaimed AKHE, described as an engineering theatre, will present a large-scale outdoor performance on Aberdeen beach in October and is looking for young people in the city to take part.
The group are famed for their intricate, stylish and often sinister alternative worlds.
Audiences of the event, entitled reWIND Perspective, can expect to see pyramid-shaped kites and illusions made with light, sound and speed all inspired by Scottish-born inventor and scientist Alexander Bell.
Those interested in taking part in creating the avant-garde theatre piece are invited to attend workshops on September 4 at Aberdeen Arts Centre, led by Lucy Gaizely of performance company 21Common, followed by rehearsals from October 9-19 before the final showcase on October 20 and 21.
Participants must be aged 14-26, like performance and improvisation and though not compulsory, experience and willingness to devise unusual theatre is preferable.
Lucy said: "I'm so excited about this project. AKHE are such an interesting theatre company that respond to the environment and sites that they work in. Aberdeen is such an important city in Scotland and lends itself to such creativity.
"Young people in Aberdeen are experts of their city and have the capacity to really steer the direction of this show using this knowledge and their experiences to influence the final outcome.
"I think this large-scale show happening on the beach in Aberdeen will be utterly stunning.
"The ambition of the company is to do something wonderful with young people in Aberdeen to share with the whole of the city (but I won't spoil it!).
"But it will involve fire, materials and flying."
The National Theatre of Scotland is marking Scotland's Year of Young People 2018 by staging Futureproof – a festival of international performing arts created by young people working alongside theatre producers from Britain and abroad.
Artistic director and chief executive of the National Theatre of Scotland Jackie Wylie said: "Futureproof will unleash young Scottish creative energy across the nation."
More information can be found online at bit.ly/2Aw9mPK