Bar manager crowned champion at national drinks competition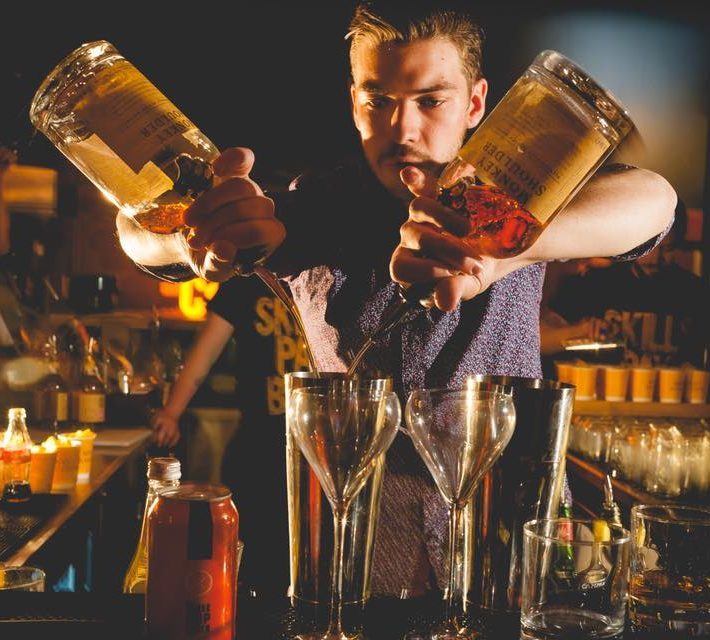 A general manager of an Aberdeen cocktail bar has won a national drinks competition.
Nick Gordon who works at city centre cocktail bar Orchid won the title of Monkey Shoulder's 2018 UK The Ultimate Bartender Champion.
Competing at the event in London, Nick took home the win after months of competitions taking place across the UK.
The competition not only recognises the drinks the competitors created, but also tests bartenders overall knowledge, the speed and accuracy of their pouring skills, sense of smell and memory, challenge financial knowledge and customer service.
Posting on social media he said: "The Monkey Shoulder Ultimate Bartender Championship is a competition I've always held close to my heart. I was lucky enough to compete in the Grand Final in New Orleans in 2016, eventually finishing 2nd in the UK. Last year I also finished 2nd, so to finally top the UK leaderboard this year was a long time coming!
"It also so happens I topped the Global Leaderboard with my score, so I'm pretty buzzing about that! It's a competition that tests various aspects of being a bartender, including tray service, knowledge, speed, nosing, pricing menus and accuracy of pouring.
"It's difficult to quantify what makes a "good bartender", and I'm under no illusions I'm "The Best Bartender in the World" because I won a competition. The best bartenders in the world are those that make their guests happy night after night, and at Orchid, that's our number one objective."
He will now jet off to Greece next month as a guest of the brand to work with the team at Athens Bar Show.