Look Again art festival promises to be bigger and better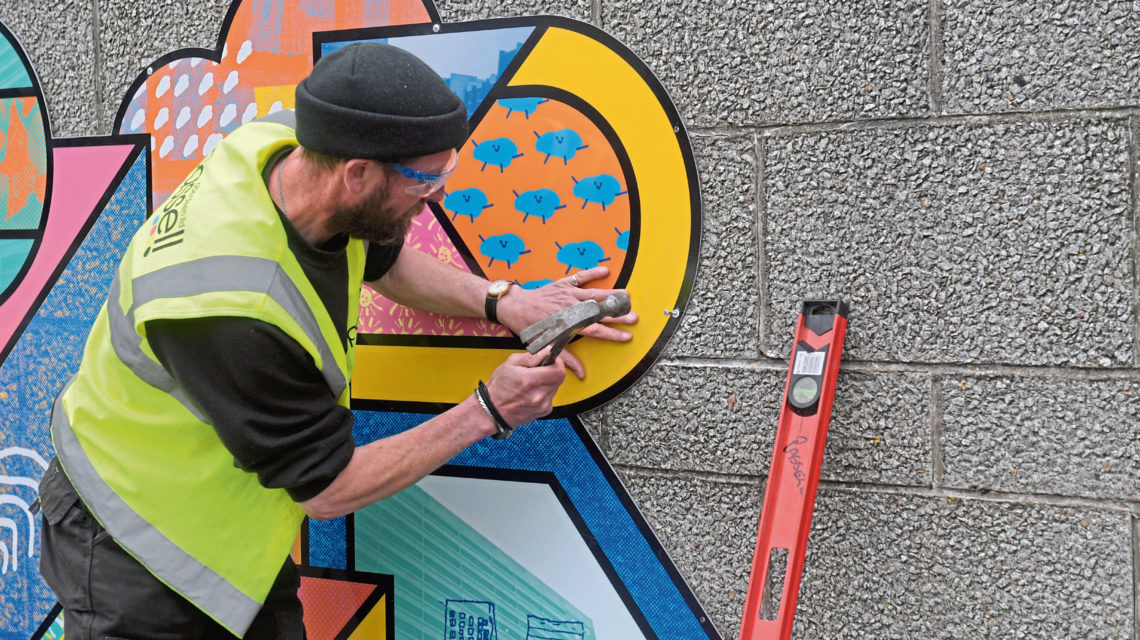 A parade of dancing buildings, a mysterious pink house in Marischal Quad and pop-up playscapes for all ages… all designed to make people look again at Aberdeen.
These are just a few of the offerings as the Look Again art festival returns to bring fun works and thought-provoking pieces to the Granite City from today until Sunday.
Hilary Nicoll, associate director of the festival, said: "You can expect a bigger, better offer of public art, exhibitions, workshops, performances, film screenings … and free ice cream.
"The whole thing about Look Again is it's about looking at Aberdeen. It's for anyone who feels connected to the area, who feels passionate about the city, who is interested in looking at Aberdeen through fresh eyes.
"We are trying to provide a buzz, some excitement, some colour and something to feed your brain as well as your eyes."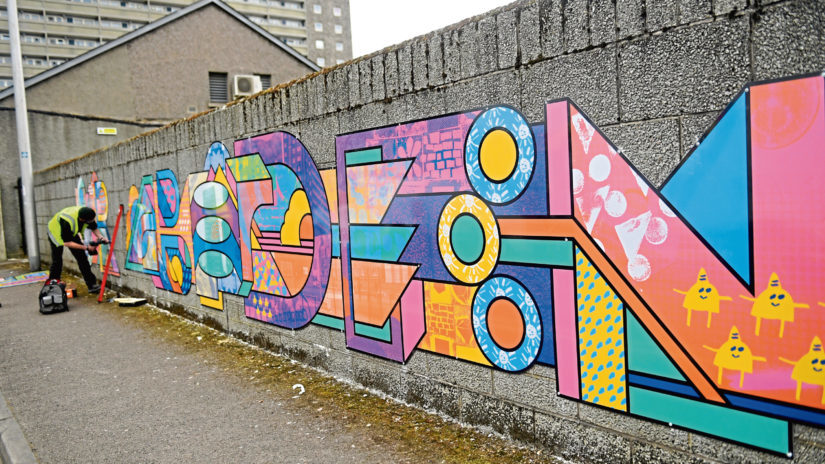 With invited artists and working with up to 130 creative people from the region, the festival aims to showcase the extent of the city's exciting cultural life, said Hillary.
So what will be in the festival to make the public sit up and take notice?
Hilary said: "We have the very brilliant James Rigler's work, A House In The Woods, which will be highly visible in Marischal Quad.
"He's producing an enchanting villa for us, which will bring colour and joy to the slightly austere, grey square the quad can be.
"One of James's ideas was to bring the seaside into the city, riffing on Aberdeen's heritage as a holiday resort, so one of his thoughts was giving people ice cream."
That resulted in a special gingerbread flavour ice cream being made by Mackie's and offered at James's house at noon each day.
Hilary said: "Another highly visible event will be Emily Speed's performances on Saturday when she has 13 dancers, all based in the north-east, dressing as buildings and performing in a promenade across the Castlegate and Marischal Quad and Broad Street."
Another very public work is Flag Up on the roof garden at St Nicholas Centre.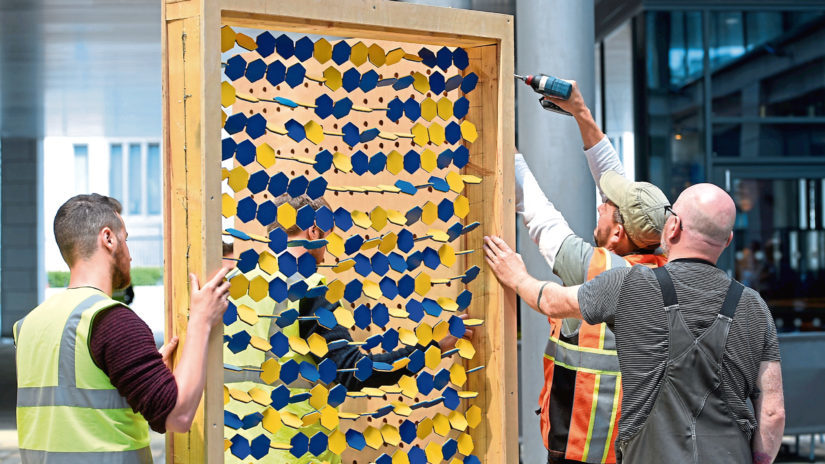 Hilary said: "This is six up-and-coming Aberdeen-based designers who asked the public to flag up what they want to see in Aberdeen. It's different ideas, different perspectives made up of brightly coloured flags.
"As you can imagine there's lots of positives and a few critical voices there. It's to do with the character of the north-east, the grit and glint that we have."
One major public artwork which will be permanent is SuperAberdeen, a massive mural at Catherine Street Community Centre, beside Cruyff Court.
"It's by a really prominent designer called Supermundane," said Hilary. "It's colourful and beautifully designed and has come about through the youth group at the community centre working with a group of Aberdeen artists called Stack.
"The kids produced lots of designs, motifs, ideas and photographs and they all went off to Supermundane, also known as Rob Lowe. What he's done is lovely because the kids' work is visible, it's not been swallowed up by his way of working. It will bring colour and local relevance to that area."
SuperAberdeen reflects the festival's Year of Young People theme as do the pop-up playscapes dotted around the city centre. They were created by kids working with students from the city's School Of Architecture.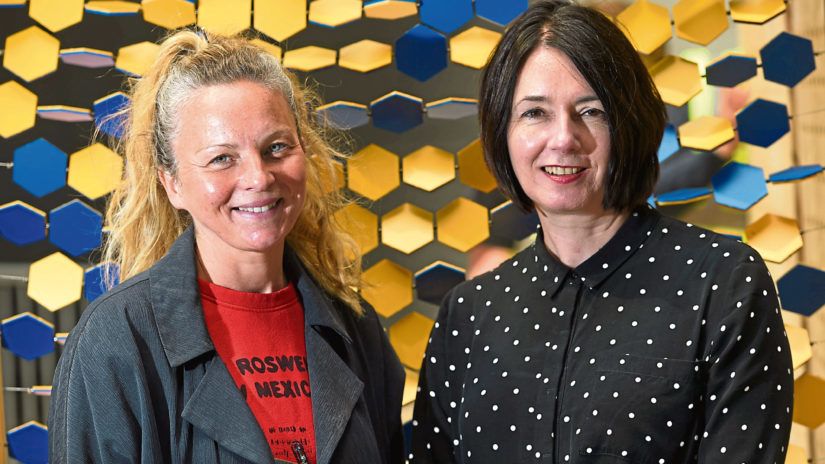 Hilary said: "We have Wee Rig and Big Box, they are playable pavilions. People can come and play in them…anyone is allowed to play, as long as they feel young."
There is, of course, a serious side to Look Again, with Nicola emphasising the way the festival works year-round to build the creative community.
"We want to put Aberdeen on the map. It's the third largest city in Scotland and we want it to take its place up there as a creative and cultural city," said Nicola. "If it is done in the right way and you can get the community on board, then art can change the perspective of a city, make it a much better place to live and work.
For more information visit www.lookagainfestival.co.uk/
Read our interview with one of the artists here.