Aberdeenshire soap maker collaborates with UK airline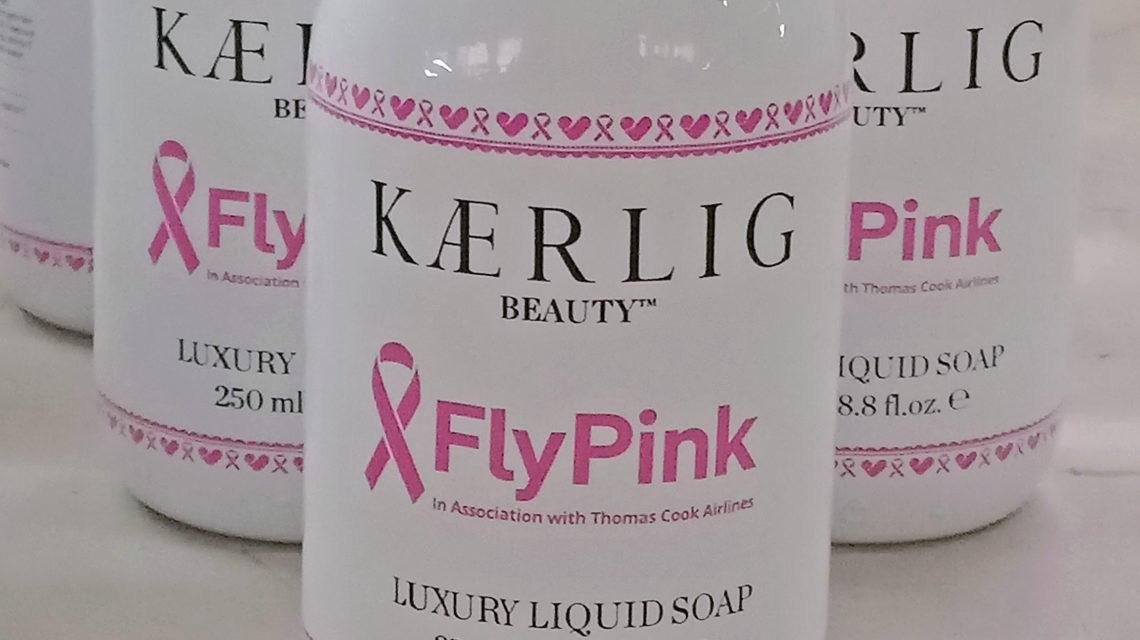 An Aberdeenshire soap maker has collaborated with one of the UK's leading airlines.
Amy Alexander, who owns Kaerlig Beauty, has created a soap for Thomas Cook Airlines as part of the firm's FlyPink campaign.
Taking place in October, the campaign is a global initiative in the aviation industry, and coincides with Breast Cancer Awareness month.
Amy has created the soap for Thomas Cook staff who work in Glasgow and Manchester airports. They will be able to pre-order the soap online, which will determine how much soap she will have to produce.
Amy said: "It's great to be collaborating with Thomas Cook Airlines to help raise breast cancer awareness. Having had breast cancer, I'm passionate about promoting self-checking and raising funds to find a cure for cancer.
"I was thrilled to help and got busy immediately to produce this exclusive design for them."
The partnership comes after one of the airline's FlyPink ambassadors was gifted a bottle of Amy's soap which resulted in her getting in touch to work together.
Thomas Cook staff will buy the soaps and all funds raised will go towards the FlyPink fund.
For more on Kaerlig Beauty, click here.