Aberdeenshire pumpkin patch sells out in three days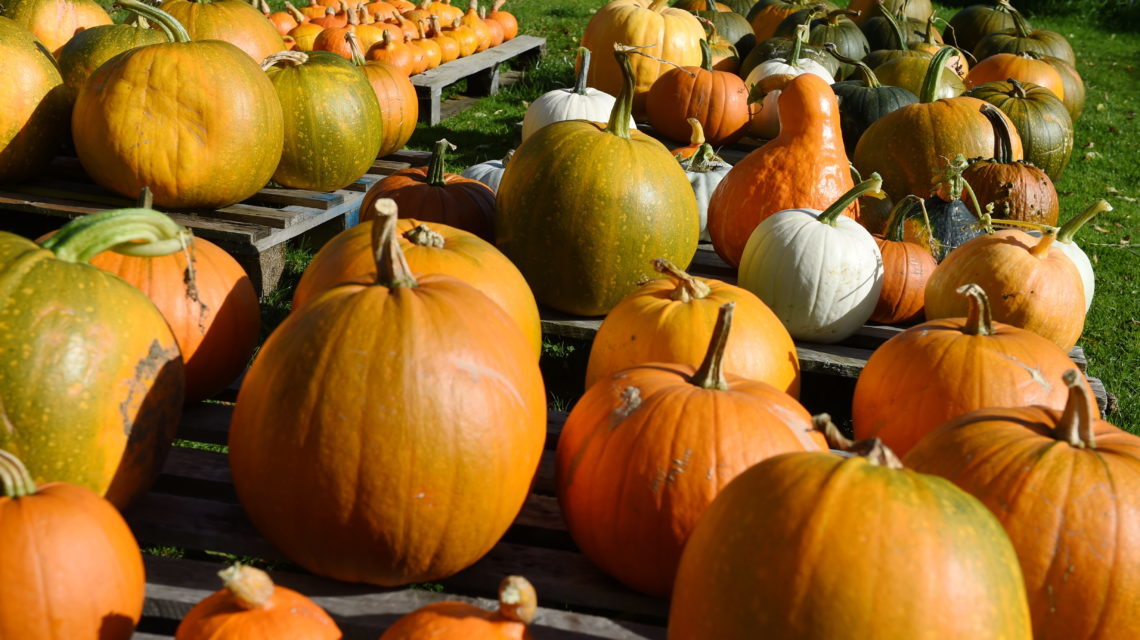 A north-east pumpkin patch has been forced to close early after a sell-out weekend.
Udny Pumpkins has now closed due to selling more than 800 pumpkins.
Owner Jenny Fyall said she is "absolutely overwhelmed" by the support from the public.
The pumpkin patch, which is located two miles from Udny Green, situated between the Green and Udny Station, opened to the public at the weekend and was inundated with visitors.
Jenny said: "We have been absolutely overwhelmed by the number of lovely visitors who have come to choose their pumpkins from us this year. It has been wonderful to see so many people having fun outside, pumpkin picking, tattie digging, animal feeding and chick visiting.
"Unfortunately we were just not able to cater to the amount of demand this year and have had to close early. We are really sorry to anyone who has been left disappointed.
"Next year we are aiming to grow a lot more pumpkins, so please keep an eye out for 2019 opening dates! We'll look forward to seeing you then!"
Announcing on Facebook, the business stated it would reopen this Sunday with a limited number of pumpkins available for visitors to purchase. The pumpkins available will be sourced from another farm and will feature a few dozen pumpkins from Udny Pumpkins' patch.
Those whose children planted pumpkins in the planting sessions in April will still be able to go and pick up their pumpkins over the course of the week.
The statement said: "Wow. We have had the most incredible (and incredibly busy) three days. I am so sorry to say that we are now almost out of pumpkins.
"As a result we will now be closed Wednesday, Thursday, Friday and Saturday.
"On Sunday we will reopen with a small number of pumpkins sourced from another farm, and with a few dozen of our own pumpkins. We anticipate having about 100 pumpkins in total.
"If your child planted a pumpkin at the planting sessions in April we have kept it safe for you. If you want to collect it please private message me and we will arrange a time for you to come. If we haven't heard from you by Sunday we will put it in the main patch for sale.
"Thank you to everyone who has come, we have met so many lovely people. We hope you all had lots of fun.
"Sorry to have to close. Next year we will plant even more pumpkins!"
For more information visit Udny Pumpkins Facebook page here.