Aberdeenshire gin wins at the International Gin Masters awards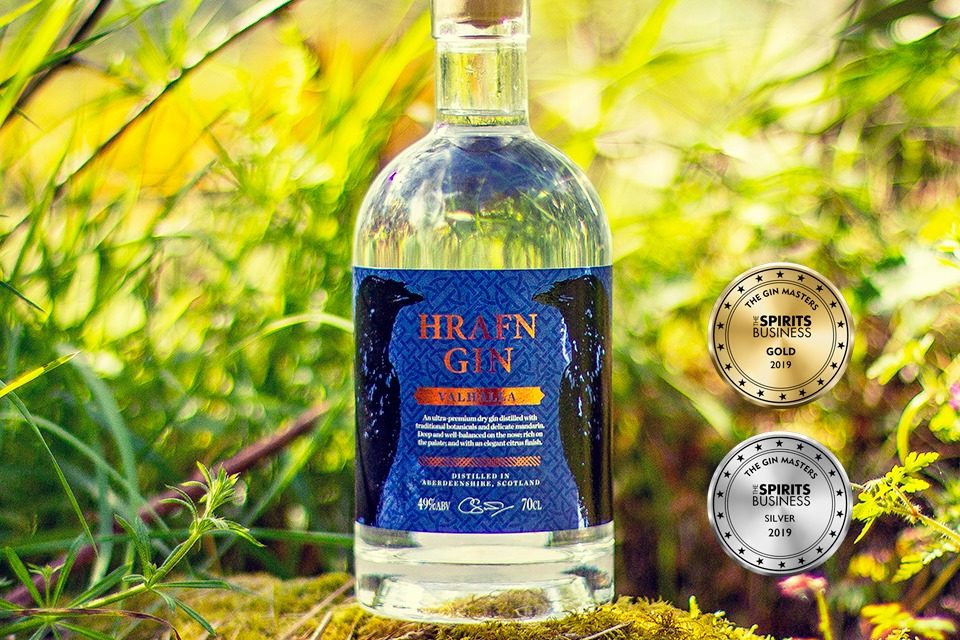 Aberdeenshire's award-winning gin firm Raven Spirits has picked up an accolade at this year's International Gin Masters awards.
Run by The Spirits Business, it aims to find the best gin brands in the world.
Raven Spirits' new Hrafn Gin Valhalla was awarded a gold medal in the Ultra-Premium category and a silver medal in the London Dry.
Callum Sim, managing director and co-founder of Raven Spirits Limited said: "The awards are internationally renowned for their high standards and the quality of their panel's judging.
"To have Hrafn Gin Valhalla recognised with a gold and silver medal in the International Gin Masters is a huge accolade for us. Especially when you consider that we only launched Valhalla a few weeks prior to winning this award.
"We are honoured and humbled by the result and are extremely proud to stand in such august company as the other winners."