Aberdeen's little theatre-goers find magic and mischief in the far, far north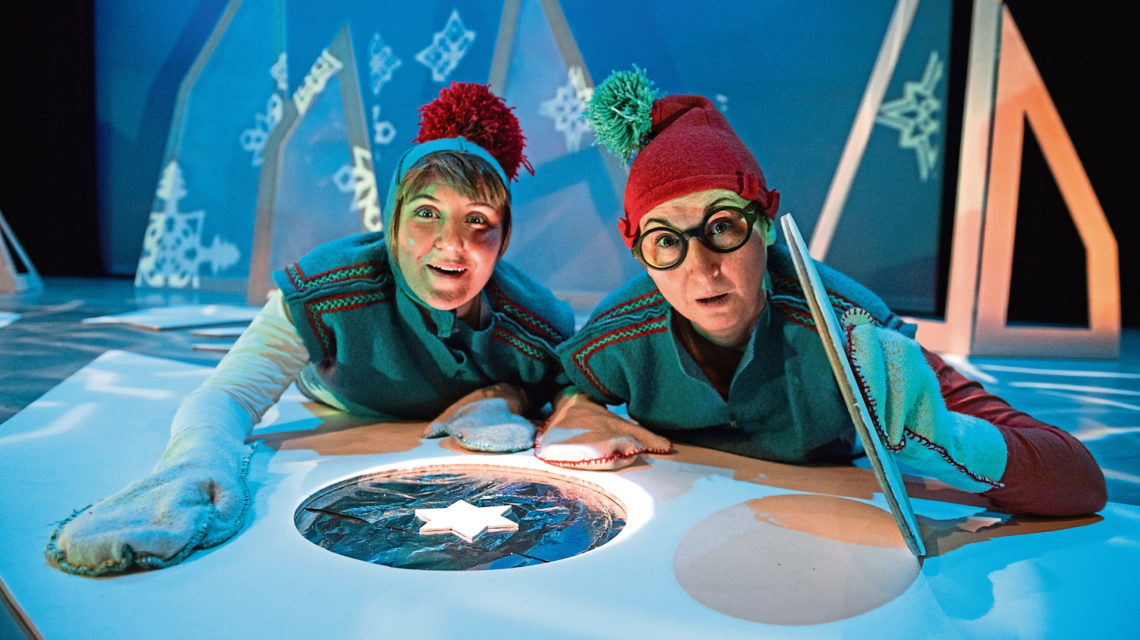 The far, far north is a beautiful, magical wonderland that offers adventure and fun for little ones… And it isn't at all hard to get there.
All you have to do is head for the Lemon Tree, where The Ice House is taking audiences on this enchanting trip in a show full of visual delights, magic and mischief.
And it has proved to be hugely popular with the under-sevens and their families, who have been joining Clip and Clop on their adventure.
Who are Clip and Clop? Performer Sita Peraccini, who plays Clop, explains.
"They are almost caretakers of their very lovely tree, which is green and fluffy and tall and lives indoors," she said.
"They look after the tree but then go on an adventure to the far, far north."
Ailie Cohen, who plays Clip, added: "The Ice House is an experience of winter for wee ones. They enter into a magical world and experience what it is like to be outdoors, so they experience some of the beauty of what winter is all about."
The show was commissioned by Aberdeen Performing Arts through its Freshly Squeezed Productions, and as well as starring in it, Ailie is one of its creators and designers.
"We wanted the show to encapsulate what it is like to feel you are in winter in the far north… And make it magical for young children," she said, adding the show reflects the Granite City's links with Norway and Scandinavia.
"For a very young audience, you are trying to create an atmosphere which feels safe, but also feels magical, where they are going to experience a whole host of surprises.
"We try to keep words to a minimum, and both Sita and I try to be very playful with the work as well, so we engage the children."
Sita confirmed that young audiences are enjoying The Ice House, which started its run on December 3.
"They are really engaging with it very nicely. They seem to really enjoy us as the characters and are really catching on to things," she said.
"And they are really being helpful with the characters as they go through the story. Watching them watch us is really nice. You can see they are just encapsulated by the world we are creating, everything from the sound and the visuals and our physical performances, which are there to support that wonder.
"They seem to be taken by it, and it's really lovely."
Ailie has a straightforward view of the challenges of creating a show for very young audiences.
"It's as much as a challenge as creating a design for any audience," she said.
"In some ways, it's more satisfying for a designer, as you are trying to engage the visual side because you are not depending so much on words."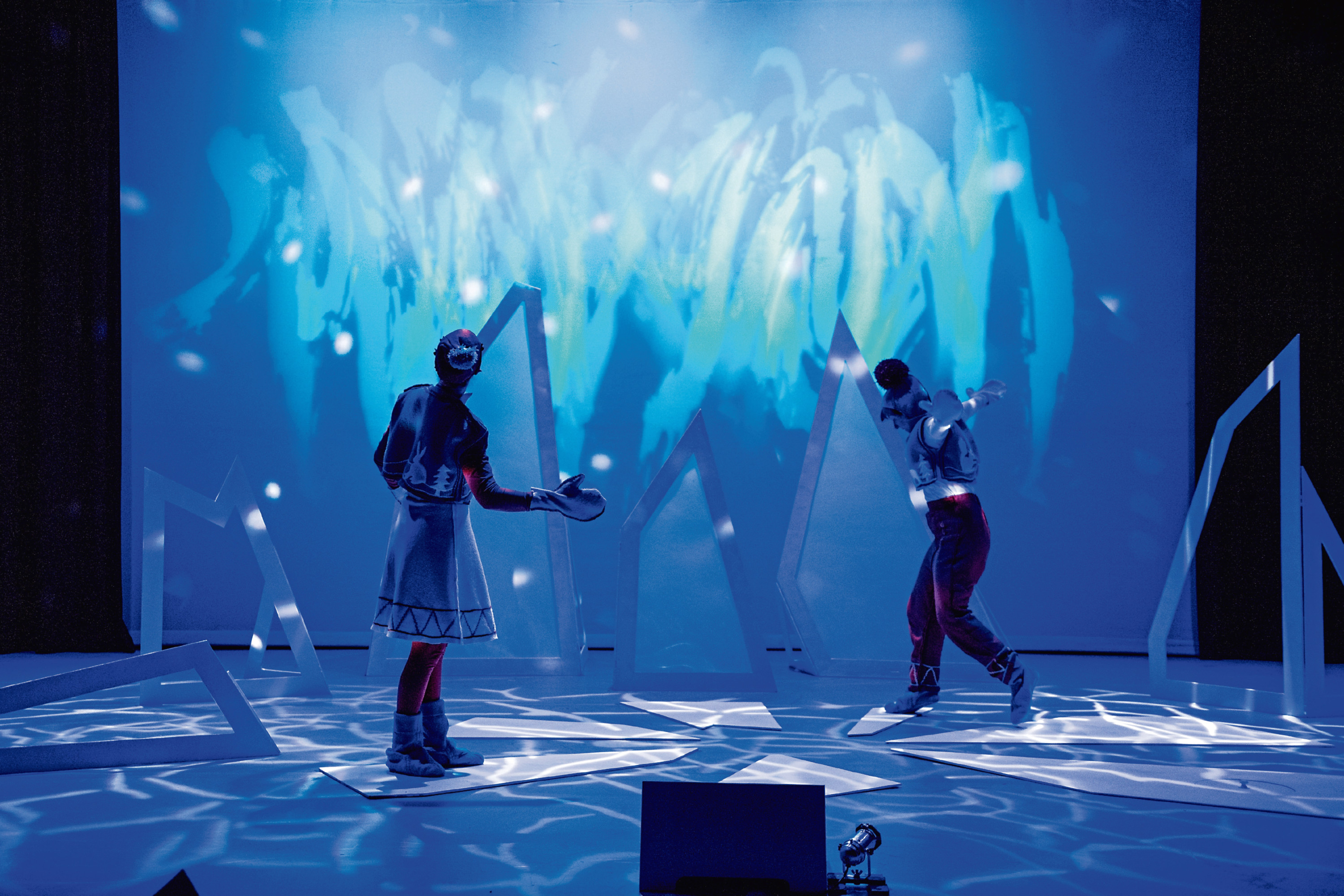 The end result is a beguiling experience for little theatre-goers, added Sita.
"There's a beautiful transition in the show where you are literally taken from a slightly everyday magical world – where everything is the same scale – then there is this big opening up to an adventure in the far, far north, which is quite a spectacle and also quite a wondrous place."
She is thrilled that, for many of the children who come along, it is their first experience of theatre.
"It's nice to hear things like this is the first theatre experience young people have," she smiled.
"It's really important just to open them up to that wonder, that it's here as part of your community; it's here supporting your imagination. It's a creative world you can go into and enjoy and get as much from as you can.
"It is important for young audiences to engage with theatre and to have really good theatre for young audiences to go into those worlds with them."
And Ailie hopes that experience will instil a sense of wanting to come back to the theatre time and time again, sparking a lifelong habit.
And not just for the wee ones, either.
"I hope it's encouraging as many of the parents to keep going to theatre, too," she said.
"Quite often, for a lot of parents, it might not be their first experience of theatre, but a lot of the adults are surprised at the quality and often go away saying how much they enjoyed it as well."
The mission to make The Ice House as accessible as possible for everyone is reflected in a special relaxed performance, taking place on Saturday.
As Ailie explained: "It's a lovely thing to do to connect with members of an audience who might interpret things in a different way. The visual nature of the piece works very well with individuals with additional needs."
And the pair have a simple message for people coming to see The Ice House.
Sita said: "Definitely try to catch it if you can. It's very special."
Ailie added: "Just come along and enjoy.
"It's the time of year when it's getting darker, some things feel a bit more challenging because of the lack of light. The more experiences we can bring to everybody to help us all get through that, the better."
The Ice House is at The Lemon Tree until Sunday December 22. For tickets visit aberdeenperformingarts.com