Aberdeen's Atholl Scott Financial Services to support Virtual Society Awards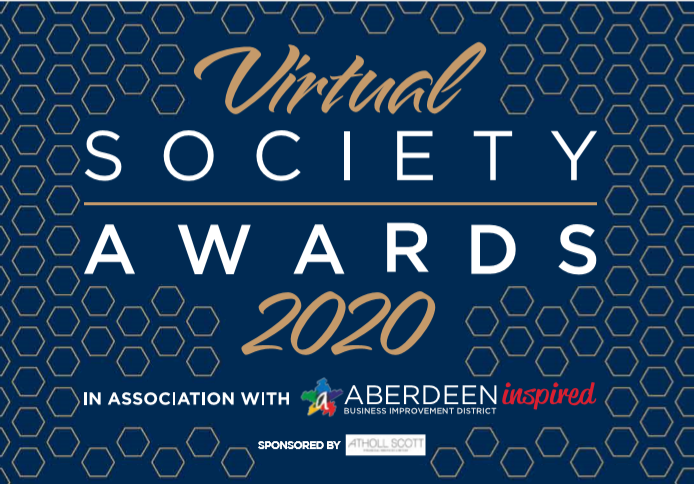 Aberdeen-based Atholl Scott Financial Services has pledged its support for this year's Virtual Society Awards 2020.
Aiming to recognise and celebrate Aberdeen and Aberdeenshire businesses in unprecedented times, this year's awards will take place online.
Atholl Scott Financial Services director Debbie Mitchell said she was delighted the firm would support the virtual awards.
She said: "We believe it is vital that businesses in Aberdeen and the shire get back up and running as soon as possible, and of course, as safely as possible.
"We had committed to be a sponsor of the Virtual Society Awards in order to be involved in the promotion of local businesses.
"Any and all opportunities to recognise the efforts of local businesses should be pursued.
"We are delighted the decision has been made to proceed with the awards, albeit in a very different and responsible manner, as it is even more important now to shine a light on the many excellent businesses in the north-east."
Atholl Scott Financial Services is a long-established financial advice firm, which has been based on Victoria Street for more than three decades.
The company offers a range of services, including financial and retirement planning, life insurance, investment advice, inheritance tax planning and more.
The independent financial adviser will support the Best Collaboration category, which aims to recognise those individuals and businesses that teamed up to support and enhance the north-east's offering.
Debbie said: "Every challenge provides opportunities and we in the business community should always be looking for ways to collaborate to achieve better results for all.
"This new category felt like a good fit for our firm."
A total of eight awards will be up for grabs at this year's ceremony, which will take place on Thursday November 12. Entries close on Thursday August 20.
Visit asfs-ltd.co.uk for more information about Atholl Scott Financial Services