Aberdeen woman raises more than £11,000 for Aberdeenshire animal sanctuary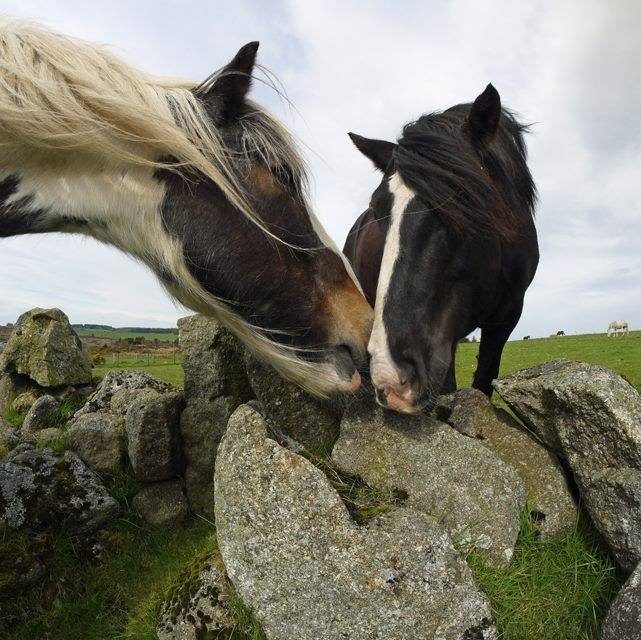 An Aberdeen woman has raised more than £11,000 for an Aberdeenshire animal sanctuary.
Due to the current emergency situation, Willows Animal Sanctuary and Animal Assisted Therapy Unit in Fraserburgh had to close its doors.
Since this has resulted in loss of income, Willows, which also specialises in rehabilitation and restoring the physical and mental health of rescued animals, may have to close permanently.
Hannah Darnell, who used to volunteer as Willows' animal ambassador, managed to secure a range of items signed by celebrities for her first auction.
Stephen Fry, Emma Thompson, Sam Heughan from Outlander, Michaela Strachan, and Lorraine McIntosh and Ricky Ross from Deacon Blue have donated signed books.
Encouraged by the success of the auction – which raised almost £3,000 – Hannah felt she could raise more funds for the animal charity.
She said: "For the second auction, we sought the support of local businesses, including Cake by Shannon, Bonobo Cafe, Kaerlig Beauty, Mallownuts and the Vegan Bay Baker.
"One of the top prizes was a pet portrait by Simply Pet Portraits by Kas."
The auction proved to be another success, raising just under £2,000.
Hannah added: "We were very lucky at this point to receive match funding and a corporate donation from Brodies LLP.
"This took us up to almost £8,500, including the auction sums also."
Laura Appleton, a long-standing Willows supporter, has helped Hannah organise the first two auctions.
After Hannah found out that Willows won't be able to reopen the sanctuary to the public until September at the earliest, she decided to organise a third auction.
She said: "The last auction actually proved to be the trickiest of them all – not because we couldn't secure auction items, but actually because we received so many!
"This auction had a real eco-flavour to it, with hampers donated by Flamingo Fluff, Bare and the Butterfly Effect.
"We also received lots of tasty treats, including a phenomenal donation of a large Turkish delight cake, plus five afternoon tea cake boxes from local business Dream Cakes Aberdeen, 12 cupcakes from the Lovin' Oven and fabulous brownies from Cake by Shannon.
"One of the donations we received for the auction was a large hamper of cheese from Bute Island Foods.
"When I told Bute Island about the plight of Willows, they immediately wanted to help and donated £1,000 to our fundraising pot."
The third auction has since ended and raised £2,300.
Overall, Hannah managed to raise £11,600 to help save the popular animal sanctuary.
She said: "A lot of work went into arranging the auctions and we are so delighted to have raised such a fantastic amount for Willows.
"We couldn't have done this without the support of all the businesses and individuals who donated items or cash to help us.
"It has been extremely heartwarming to know that people care so much about Willows that they want to be involved in events like this. We are incredibly thankful."
Click here if you wish to support Willows.