Aberdeen seafood restaurant pledges support to RNLI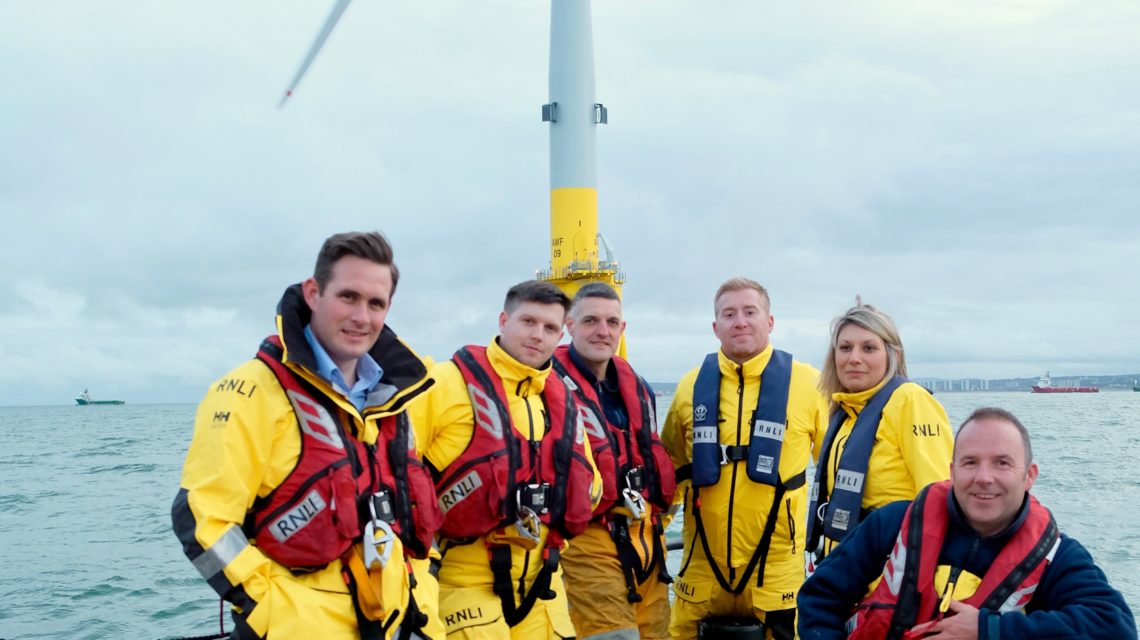 An Aberdeen seafood restaurant is supporting the Royal National Lifeboat Institution (RNLI) throughout October by donating £1 from all of its main meals.
The Fish Market at Soul will donate the money to the Aberdeen's Lifeboat Station and volunteer crew who save lives around the coast of the north-east.
Throughout October the RNLI will run its 'Fish Supper' campaign, encouraging people to come together with friends, family and their local communities to have fun and enjoy the fish dish to help save lives.
The local restaurant is supporting the charity, donating money from meals and encouraging diners to make their own donations, too.
Paul Clarkson, director of PB Devco – the restaurant group which operates a portfolio of business' including The Fishmarket at Soul, Soul Bar, College Bar, Vovem Meat & Liquor, 21 Crimes to name a few – and members of his team joined coxswain Davie Orr and the Aberdeen Lifeboat crew for an exercise on board the station's Severn Class lifeboat.
Speaking about the training exercise, Paul said: "Joining the crew for training was a great opportunity to see the realities of what the volunteers do around our coast.
"Seeing the crew work together to run the 'man overboard drill' with their training dummy and experiencing the capabilities of the lifeboat was a brilliant experience.
Sarah Wheeler general manager of Soul Bar added: "At Soul, we're really proud to be supporting the local crew. Knowing that the lifeboat crew will drop everything, including their own meals, to save people in need has made us even more determined to support them. We enjoyed getting to chat to the crew in the station after exercise, over a Soul fish supper – luckily the pagers didn't interrupt that meal!"
The RNLI is busier than ever, with on average 26 people a day across the UK and Ireland, needing the charity's lifesaving services.
In 2018 alone, RNLI lifeboats launched 8,964 times and volunteer crew rescued 9,412 people.
Davie Orr said: "If you want to support the RNLI, whilst eating out in Aberdeen, then you can do so at The Fish Market at Soul throughout October.
"You may even find yourself being served by one of Aberdeen's volunteer lifeboat crew, decked out in their 'yellows'. We're really grateful to Soul for their support and it was great to welcome Sarah and Paul aboard Bon Accord the other night".